The Most Popular '90s Movies Ranked By State
If you grew up in the '90s or are just a fan of that decade, then we have something for you. The years that brought us the internet, puffy scrunchies, the dominance of Michael Jordan's Chicago Bulls, plenty of boy bands and girl groups, mullet hairstyles, and The Simpsons also had some really great movies.
A new study compiled data of Google's most-searched '90s films by states and the results are in. So if you're feeling nostalgic and want to see what movie people are searching for in your state, sit back and check out this list.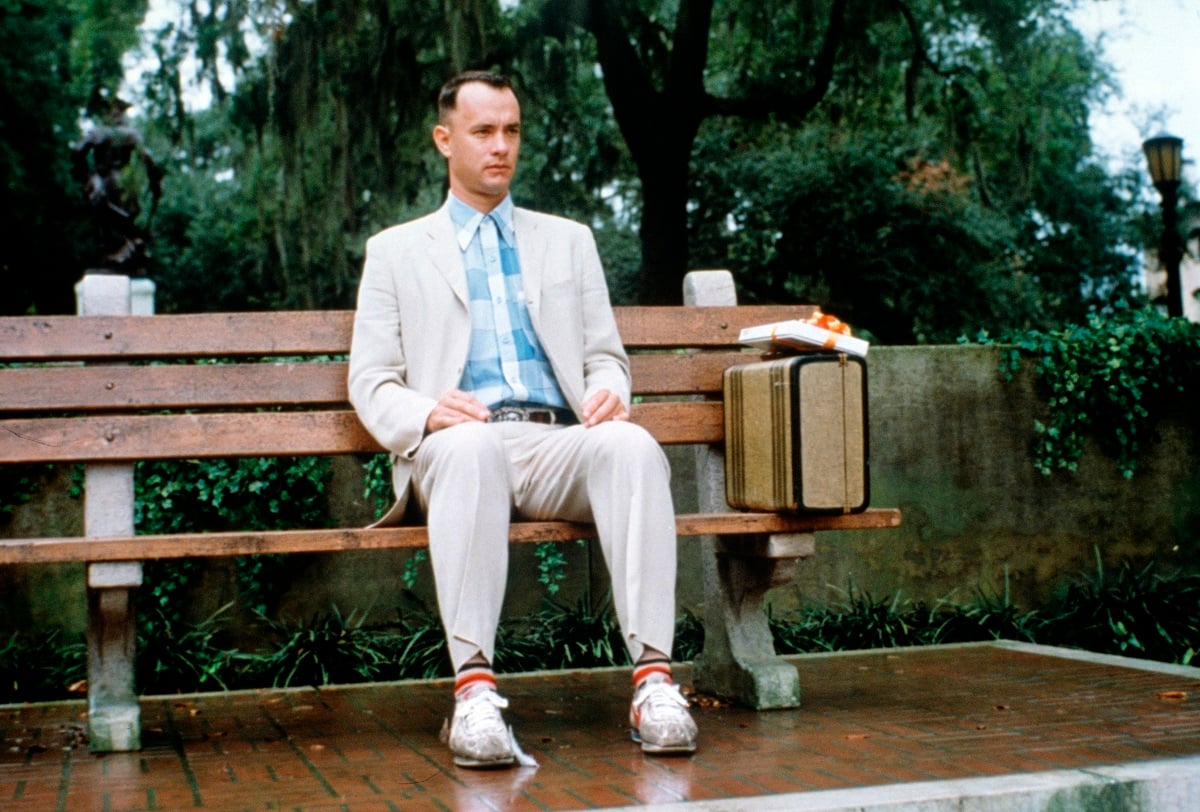 A spy comedy and talking toys didn't reign supreme in most places
The team at FrontierBundles.com found that over the span of a year from May 2020 to May 2021 the only state that couldn't stop looking up Austin Powers: The Spy Who Shagged Me was North Dakota.
Woody, Buzz Lightyear, and their pals were a hit in only one state as well with Alaska Googling Toy Story 2 the most.
The results could have something to do with the fact that those states are some of the least populated in the country with less than 800,000 people in each.
An epic war movie and an animated classic were popular in the Midwest
Folks in Kansas and Wisconsin were searching for the 1998 war flick Saving Private Ryan starring Tom Hanks, Edward Burns, and Matt Damon more than any other movie.
And most people in Utah and South Dakota were likely humming "Be Our Guest" while looking up Disney's Beauty and the Beast.
A mission in space and magic carpet rides were all the rage in a few states
The FrontierBundles study also found that Armageddon and Aladdin were pretty popular in two states each with the former receiving the most searches in Nevada and Hawaii.
As for Walt Disney's animation, people in Idaho and Rhode Island checked for information about Aladdin more than any other film. After its release, the movie and its many characters led to a few other flicks including Aladdin: The Return of Jafar and Aladdin and the King of Thieves.
Natural disasters, alien battles, and a man with good intentions ranked the highest in 9 different places
A little 1996 movie called Twister still has residents in or near the Tornado Alley region of Nebraska, Iowa, and Oklahoma Googling the film today.
The following year Will Smith and Tommy Lee Jones were the galaxy defenders in Men in Black. The space alien flick garnered more searches than any other '90s movies in the District of Columbia, Mississippi, and Wyoming.
In 1994, the fictional character of Forrest Gump took us from his childhood through adulthood reminding us that you don't know what the future holds with the line: "Life is like a box of chocolates. You never know what you're gonna get." The film had the most searches in Georgia, South Carolina, and the character's home state of Alabama.
The runner-ups weren't close to the most-searched
Ranking higher than Twister, Men in Black, and Forrest Gump were Independence Day, Ghost, and Mrs. Doubtfire.
People who live in Arizona, Maine, New Hampshire, and West Virginia had something in common with those in Washington D.C., Mississippi, and Wyoming as they frequently Googled a movie featuring Will Smith fighting aliens too.
Folks in the states of Connecticut, Maryland, New Jersey, and New York searched Demi Moore and Patrick Swayze's 1990 classic Ghost the most. While residents in California, Colorado, Indiana, Oregon, and Vermont were looking up the Robin Williams film Mrs. Doubtfire which garnered mixed reviews from critics when it was released but earned over $400 million worldwide on a $25 million budget.
But one film was the most popular in 18 states.
The movie that's 'king' in the most states
And as for the most-Googled movie from the decade that's The Lion King.
The film that earned more than $422 million ($727 million when adjusted for inflation), could feel the love with the most search volume in Arkansas, Delaware, Florida, Illinois, Kentucky, Louisiana, Massachusettes, Michigan, Minnesota, Missouri, New Mexico, North Carolina, Ohio, Pennsylvania, Tennessee, Texas, Virginia, and Washington.