Who Is the Most Successful 'American Idol' Loser?
Singing reality television competition, American Idol, has had 17 seasons and introduced the world to hundreds, if not thousands, of incredible singers. There can only be one winner, so those who lost used their newfound fame to build a platform for their future endeavors. Of all the talented singers who lost American Idol, who is the most successful?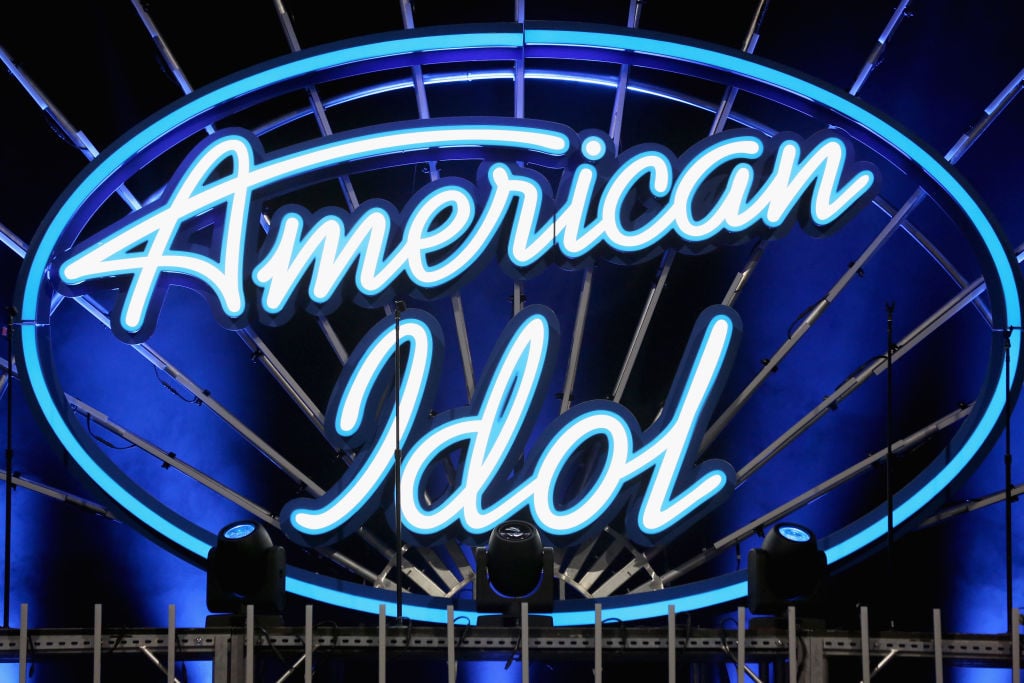 Lauren Alaina
Born Lauren Alaina Kristine Suddeth, the 24-year-old country singer lost to Scotty McCreery on American Idol Season 10. She then inked a deal with Interscope Records, Mercury Nashville, and 19 Recordings and released her debut album, Wildflower, in 2011. Six years later she dropped her sophomore album, Road Less Traveled, and received her first number one song on the Country Airplay chart with her single of the same name.
The same year, Alaina teamed up with her friend and singer Kane Brown for "What Ifs," giving her another number-one hit that topped five Billboard charts. Since 2012, she has received 22 award nominations, winning seven including the 2017 American Country Music Award for New Female Vocalist of the Year. Lauren Alaina's net worth is an estimated $800,000.
Josh Gracin
The 38-year-old former United States Marine Corps member finished in fourth place on American Idol Season 2. After his elimination, he completed his service and was honorably discharged before singing with Lyric Street Records. He released his self-titled debut album, now certified gold, in 2004 which spawned number one single, "Nothin' to Lose," and two more top-five hits on the Billboard charts.
He followed it up with We Weren't Crazy four years later which produced five charting singles. Gracin then signed with Average Joe's Entertainment and released his third album, Redemption, in 2011. Two years later, he inked a deal with Private Label Studios and has since released a few singles. Josh Gracin's net worth is an estimated $2 million.
Clay Aiken
At first, American Idol Season 2 viewers dismissed the now 40-year-old because of his "nerdy" appearance until they heard him sing. He ended up finishing second place, losing to Rueben Studdard in 2003. The singer released his multi-platinum debut album the same year and followed it up with four more albums on the record label, RCA. After dropping two more albums in 2010 and 2012 on Decca Records, he exited the music business as fourth-highest-selling American Idol alumnus.
The singer has since written a bestselling memoir, appeared on Broadway, had several cameos in television shows, finished second in The Celebrity Apprentice Season 5, and ran for Congress. He has won four Billboard music awards and several achievements including the 2007 National Center for Learning Disabilities' Children's Advocacy Award. Clay Aiken's net worth is an estimated $7 million.
Katharine McPhee
The 35-year-old gave everyone "McPheever" when she competed on American Idol Season 5 in 2006, but she lost to Taylor Hicks. She released a self-titled debut album on RCA Records the following year which debuted at number two on the Billboard charts. Over the next ten years, she dropped a total of five albums, none of which sold as well as her debut.
However, McPhee also stepped into the acting industry, starring in films The House Bunny and Shark Night 3D as well as television series NBC's Smash and CBS' Scorpion. She also portrayed Jenna Hunterson in the musical Waitress on Broadway and West End from 2018 – 2019. From 2005 to 2012, she has received eight award nominations and won four of them including 2007 Young Hollywood Award for Exciting New Vocalist. Katharine McPhee's net worth is an estimated $8 million.
Chris Daughtry
Now 39-years-old, the rock singer, known for his powerful belting, lost American Idol Season 5 in 2006 to Taylor Hicks. Soon after his elimination, he signed with RCA Records and formed a band, Daughtry, of which he is the lead vocalist. They released a self-titled debut album the same year, and it became the fastest-selling debut rock album in Nielsen's history. Chris Daughtry recorded it before forming the band, so he is the only one present on that album.
Daughtry peaked at number one on the Billboard charts, making him the third most successful American Idol contestant for record sales, behind winners Kelly Clarkson and Carrie Underwood. He has since collaborated with several top-selling artists including Slash, Nickleback's Chad Kroeger, and Carlos Santana. He received a 2008 Grammy nomination for Best Rock Song and continues to record music and perform with his band. Chris Daughtry's net worth is $10 million.
Adam Lambert
On American Idol Season 8, the 37-year-old received Simon Cowell's only standing ovation during his almost ten-year run as the show's judge but finished runner up to Kris Allen. Soon after the show, he released his successful debut studio album, For Your Entertainment, which peaked at number three on the Billboard charts. Lambert also received a Grammy nomination for the second single released from the album, "Whataya Want From Me." 
He followed it up with Trespassing, which hit number one, making him the first openly gay artist to top the charts. Lambert then released a third album, 2015 The Original High, which peaked at number three. Since 2011, he has toured the world with legendary rock band Queen for Queen + Adam Lambert, filling in for Freddie Mercury's lead vocals. Adam Lambert's net worth is $20 million.
Jennifer Hudson
When Hudson was eliminated during the "Top 7" show on American Idol Season 4, MTV listed it as the most shocking exit of all time. The following year, she landed the role of Effie White in the film adaption for Dreamgirls alongside Beyonce Knowles-Carter, Jamie Foxx, and Eddie Murphy. Her performance of "And I Am Telling You I'm Not Going" captivated the world and her portrayal garnered 29 awards from film critics. Clive Davis quickly signed her to Arista Records, and she dropped her self-titled debut album in 2008, which sold over a million copies and won a Grammy Award for Best R&B Album.
Hudson made her film debut in 2008 Sex and the City and also appeared in The Secret Life of Bees in the same year. The singer made her Broadway debut in 2015's The Color Purple as Shug Avery and appeared in other productions including Hairspray Live and Sing. She received a Hollywood Walk of Fame star and became the first female coach to win NBC's The Voice. Jennifer Hudson's net worth is an estimated $20 million.