Mötley Crüe Drummer Tommy Lee's Sister, Athena Lee, Is a Goddess on the Drums
Tommy Lee isn't the only gifted percussionist in the family. His sister, Athena Lee, is a goddess on the drum kit.
Tommy Lee, the famed and sometimes controversial Mötley Crüe drummer, is back in the spotlight. This time, it's not for his bad-boy behavior or music. The Hulu series Pam & Tommy is generating a buzz about Lee and his relationship with Pamela Anderson.
Before Pam & Tommy, before the infamous sex tape, and before Pamela Anderson, Tommy Lee was a drummer for a rock 'n' roll band. And he's a genius with the sticks. But he's not the only gifted percussionist in the family. His sister, Athena Lee, is a goddess on the drums.
Tommy Lee's music career and renewed interest in the Mötley Crüe drummer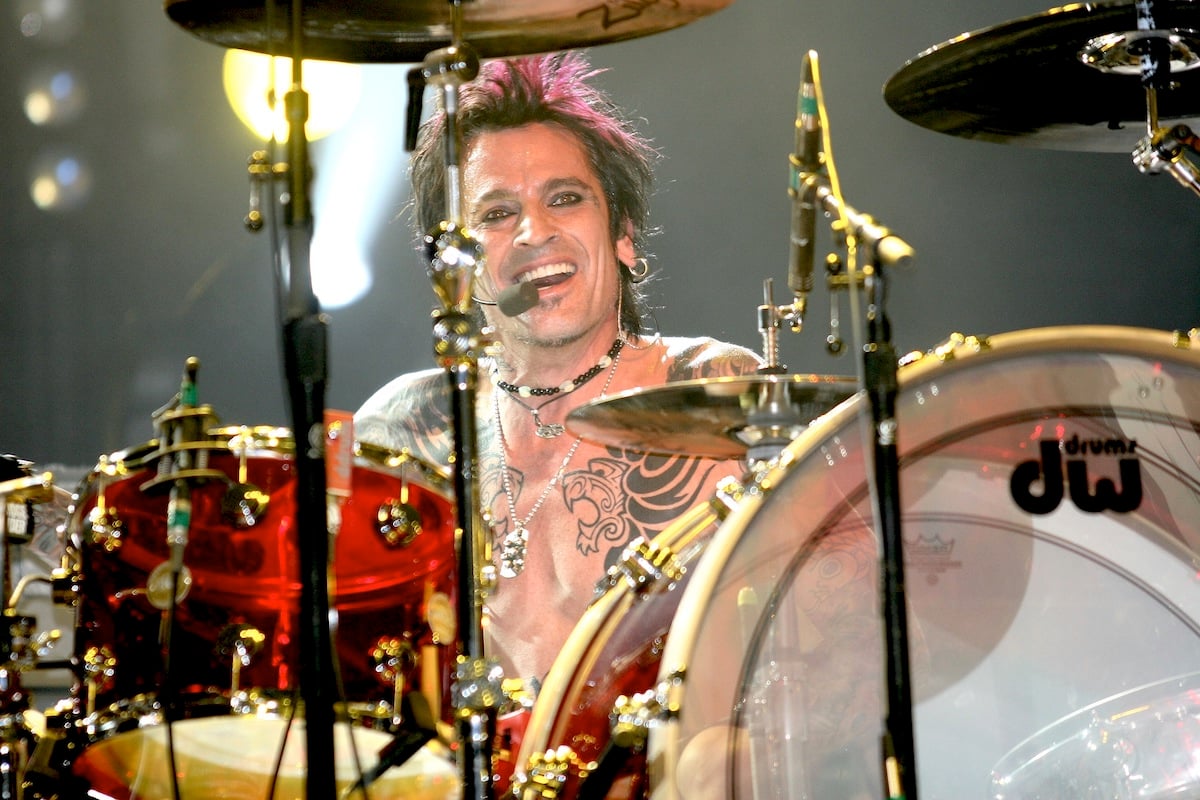 Lee made a name for himself as the drummer for Mötley Crüe. He and his bandmates ruled the '80s music scene with their big hair, wild riffs, and boundary-pushing lyrics.
Over the years, Lee became rock's bad boy and the man who stole Baywatch star Pamela Anderson's heart. When Anderson and Lee got together, it was a whirlwind romance. But their love story would be tainted by the theft and release of a personal home movie that showed the couple during their most intimate moments.
Hulu's biographical series Pam & Tommy premiered this past February and brought the famous couple's story back into the spotlight.
The miniseries depicts what happened behind the scenes, putting many rumors to rest about how and why the tape made its release.
Another unintended consequence of Pam & Tommy is a renewed interest in Tommy Lee and everything related to the rocker, including his family.
Drumming talent runs in the family
Tommy Lee's younger sister, Athena Lee, has an impressive resumé. According to an interview in Modern Drummer, she was about 15 years old when she realized her love for the drums. Tommy taught her a beat, and from there, she said, "I was hooked."
But early on, learning the coordination to use all four limbs independent of each other was challenging for Athena. "My brother used to crack up," she said, describing how she used to have to chew gum to play the drums.
Aside from being an incredible drummer, Athena Lee is also a mom of children who are now in their 30s, a cancer survivor, and the Drummer of the Year Nominee at the LA Music Awards.
Her music career started in an all-girl band in her 20s called Hardly Dangerous. She was also a member of the punk rock group Butt Trumpet. It was around that time when she signed on with Krunk, LA Music Awards reports.
What it's like to be Athena Lee
So, what's it like to be Athena Lee, goddess drummer and sister to legendary drummer Tommy Lee? It's pretty sweet. Celebrity Net Worth says she's worth about $500,000.
But she's also had her fair share of trials and tribulations. One was a custody battle over her teenage son with ex-husband James Kottak of Scorpions fame, Blabbermouth reported in 2012.
Athena Lee is 57 now and has spent much of her life in music and entertainment. She's been a member of several bands but hasn't shared much about her personal life. However, it's safe to say she is a drum enthusiast like her big brother. And she's proven her talent with the sticks, demonstrating she's not only a celebrity musician's sibling but also a drumming force to be reckoned with on her own merits.