Mr. Big and Aidan Shaw's Inclusion in the 'Sex and the City' Reboot Concerns Fans
'Sex and the City' fans will get to see Chris North reprise his role as Mr. Big. While they are excited about the character's return, the possibility of a love triangle involving Carrie's other leading man, Aidan Shaw, is not nearly as exciting.
It's official. Chris Noth will be returning to reprise his role as Mr. Big in And Just Like That.., the Sex and the City Reboot. Noth isn't the only leading man returning, though. Last month, John Corbett revealed that he, too, will reprise his role in the reboot. Corbett spent two seasons portraying Aidan Shaw. Noth's inclusion in the series might seem like a big win for fans of Carrie and Mr. Big's relationship, but some are concerned that the show's writers will offer up another tired love triangle between Carrie and her two big loves.
John Corbett revealed he would reprise his role in the Sex and the City reboot for several episodes
A clearer picture of the Sex and the City reboot is finally coming into focus. It mostly began with Corbett's announcement. In April, Corbett revealed that he would return to his HBO roots to portray Aidan in And Just Like That. Corbett said that he expected to return for several episodes but didn't go into his storyline.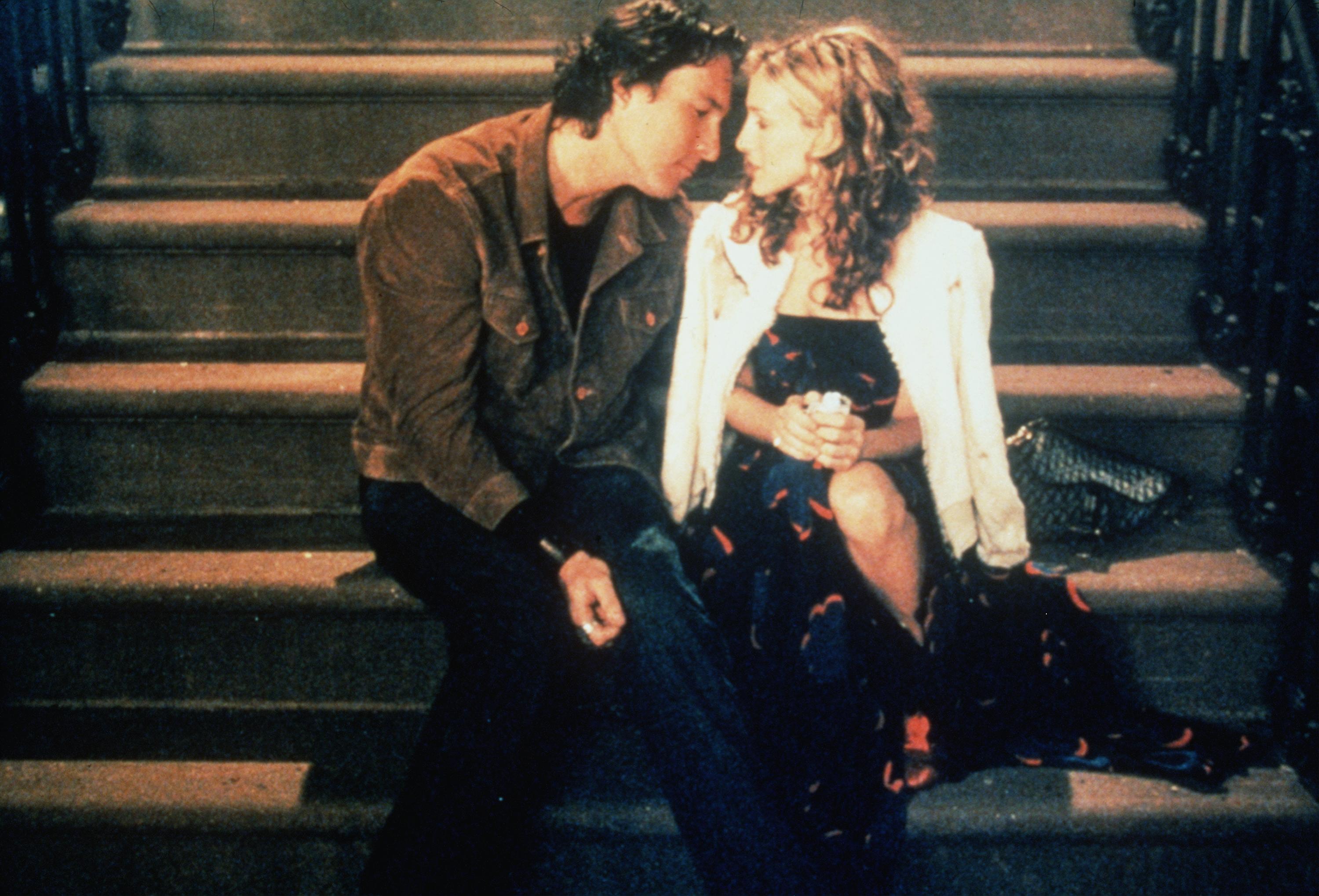 For certain, fans know that Carrie, Charlotte, and Miranda will be the main focus of the series. Still, the men will be present. Miranda's on-screen husband, Steve Brady, is also set to return. David Eigenberg played Steve starting in season 2. There is no word yet on Evan Handler. Handler joined the cast in season 5 as Charlotte's husband, Harry Goldenblatt.
An HBO insider has confirmed Chris Noth's inclusion in the upcoming series
Noth's involvement in the series was called into question in February 2021, when Page Six reported that he would not be reprising his role. Noth took to Instagram to tell his fans not to believe everything they read in the media. He stopped short of saying he would be involved in the show, though.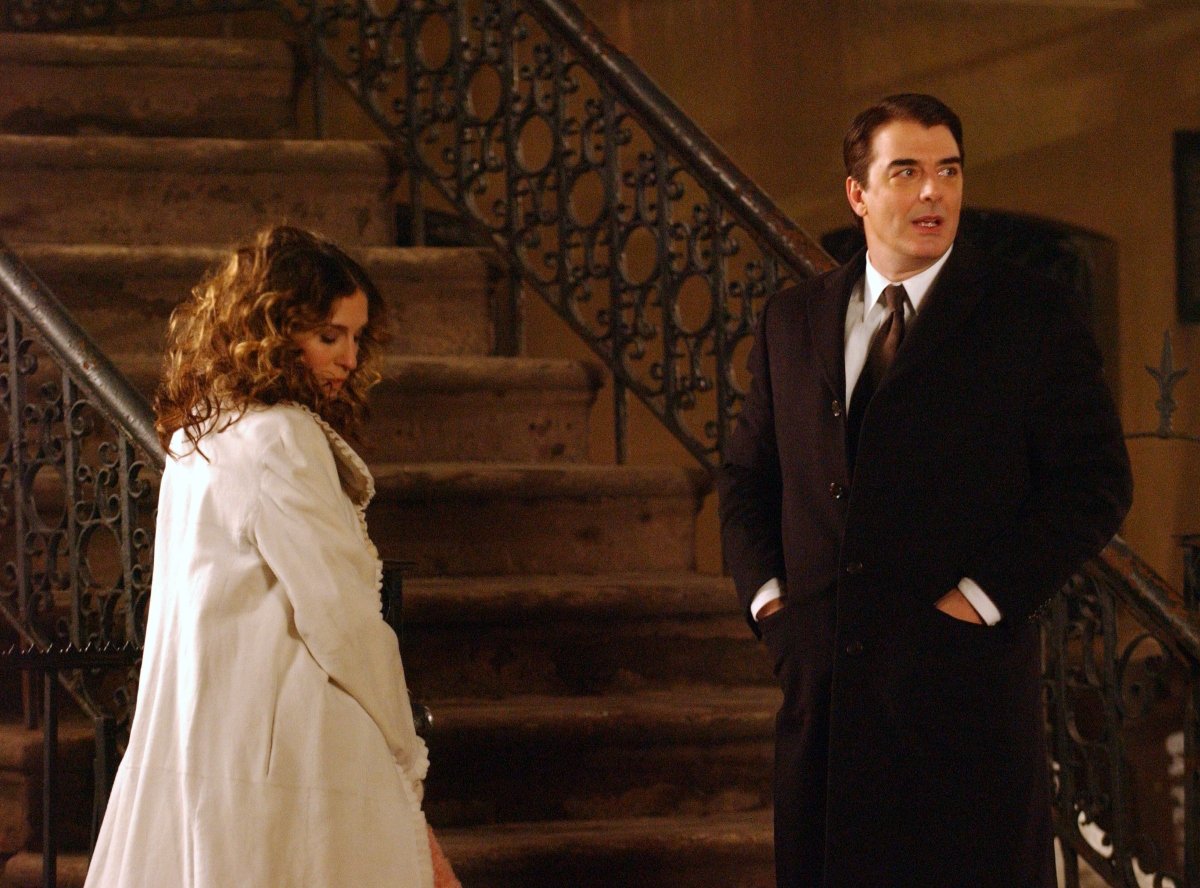 Several months later, Noth's advice to fans makes sense. According to the Daily Mail, Noth will put on his suit and become Mr. Big at least one more time for the Sex and the City reboot. The publication reportedly spoke to a senior member of the production team. They did not name the team member. How much of Mr. Big fans will be seeing, however, remains to be seen. 
Will the Sex and the City reboot rely on a love triangle?
Noth and Corbett's reported involvement has some fans of the show concerned. While Mr. Big and Aidan are both welcomed additions, fans worry that the production team will rely on an already explored love triangle to propel the reboot forward. In season 3, Carrie and Mr. Big embarked on an affair that ruined his marriage to Natasha and Carrie's budding romance with Aidan. Aidan returned in Sex and the City 2 to briefly knock Carrie and Mr. Big's marriage off track.
While a romance between Carrie and Aidan seems like a very strong possibility, a fresh story idea might make it more palatable. Several weeks back, a rumor swirled around Reddit about Mr. Big's plotline. According to the rumor, Mr. Big is sent to jail for white-collar crimes in the reboot. A prison sentence would certainly open up the possibility of Aidan and Carrie rekindling their romance while keeping the storyline unique. HBO Max did not respond to a request for comment about the rumor.