'Mr. Potato Head' Don Rickles Said His Character 'Goes to Pieces' in 'Toy Story'
Mr. Potato Head actor Don Rickles recalled his character as being a 'highly sarcastic guy.'
Mr. Potato Head in Toy Story was a "doll who goes to pieces," comedian Don Rickles shared during a 1996 appearance on The David Letterman Show.
Rickles, who died in 2017 lent his signature snark to the groundbreaking animated series, joking all the way to the bank. Letterman ribbed Rickles, asking why producers thought of him for the role. "Well to be very honest, it's about a doll who goes to pieces," he said. "And a highly sarcastic guy. Which I am in life but only in fun."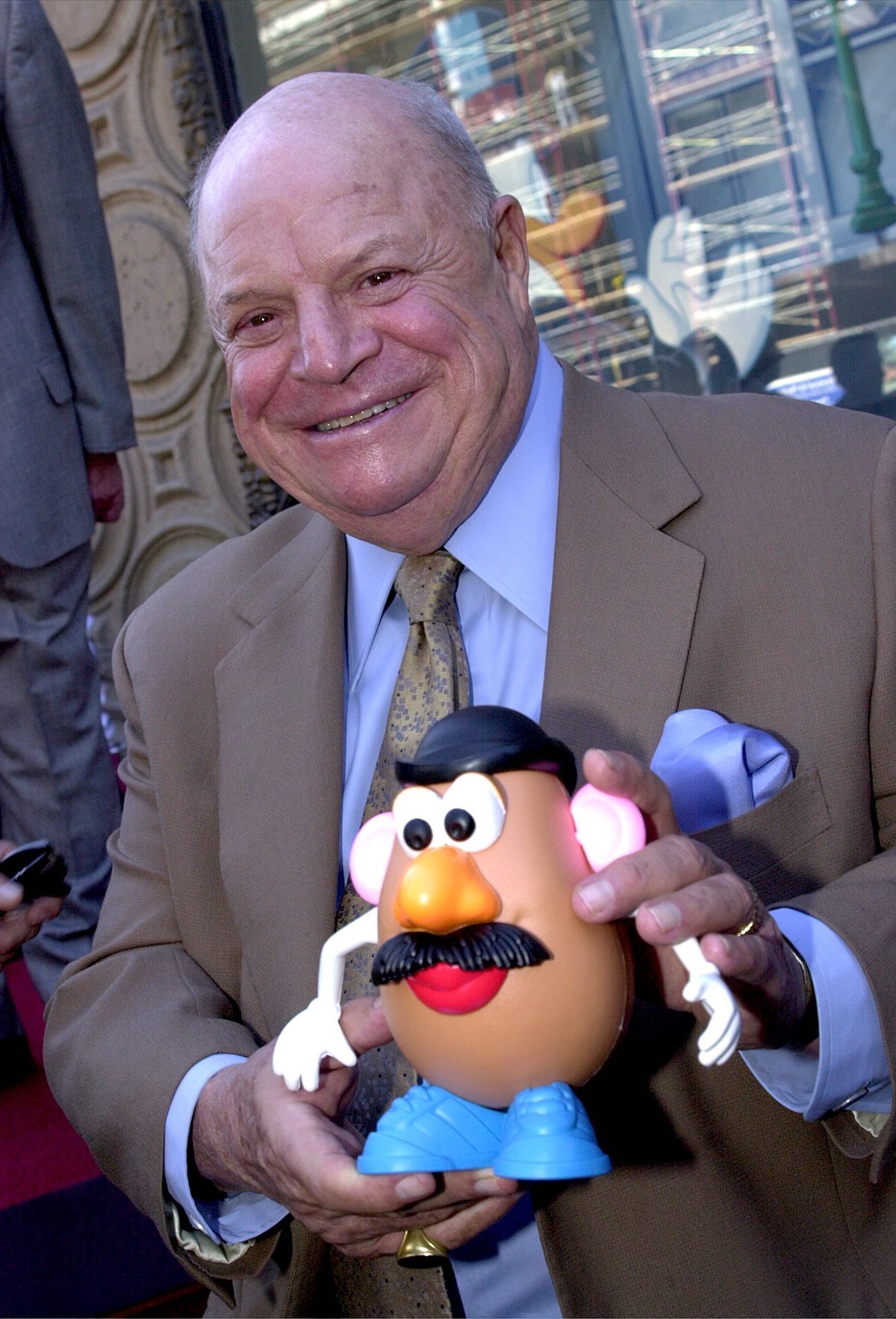 Don Rickles had a lot of snark to share about Mr. Potato Head
Rickles brought Mr. Potato Head to life with his signature sarcasm and deadpan timing. Like the other actors in the film, he truly transformed into Mr. Potato Head, giving life to the toy, which carried him posthumously. Toy Story 4 filmed after Rickles' death but producers managed to use archived audio for the latest installment of the series.
"And Disney, it did so well the film, that Walt [Disney] got out of the box and wanted to see the receipts," Rickles joked to Letterman. "Out of the box! Showed up at Disney, slapped Mickey Mouse right in the face, and said, 'Lemme see that Toy Story.'"
"I said that to the Disney people and they all got depressed and left the set," he snarked.
Don Rickles said the role didn't pay well … at first
Rickles quipped about why he did the film, insisting he didn't make much money from the role. "Hey, for a couple of bucks you do it," he said during an interview with the National Network Country. "I didn't make a big score on this. But it's a start, you know? Disney don't come up with big bucks you know that. Michael Eisner just sits in the room going, 'It's all mine, you can't have it.'" He then mocked that he journeyed to the interview by bus – from Spain.
Of course, later he said the film produced a decent windfall. He appeared on Jimmy Kimmel in 2011 and shared how his attitude changed toward the film. He described how producers wanted Mr. Potato Head to feels sorry for the animals in the film. "I said, it's 6:30, I wanna go home," he deadpanned. "I don't give a crap about the elephant or the monkey. [But] 16 years later, get a nice check, you know now I worry about the animals."
Rickles was constantly asked what his first toy was when he was a child. "My first toy…" he pondered to NNC. "I don't remember. They didn't have toys when I was a kid! FAO Schwarz was just a Jew wandering around town with a fire truck. What do I know about toys? I didn't have a toy. Everybody asks me that same question. I don't remember the first toy I had! I don't want to talk about the toys!"