'Mrs. America': Niecy Nash Spent a Month Making Her Own Flo Kennedy Costume
Niecy Nash has played a lot of characters throughout history, from a '60s Alcoholics Anonymous counselor in Masters of Sex to Deloris Wise, mother of one of the Central Park Five in When They See Us. In Mrs. America, she plays Flo Kennedy. Kennedy was a feminist activist in the Women's Movement in the '70s.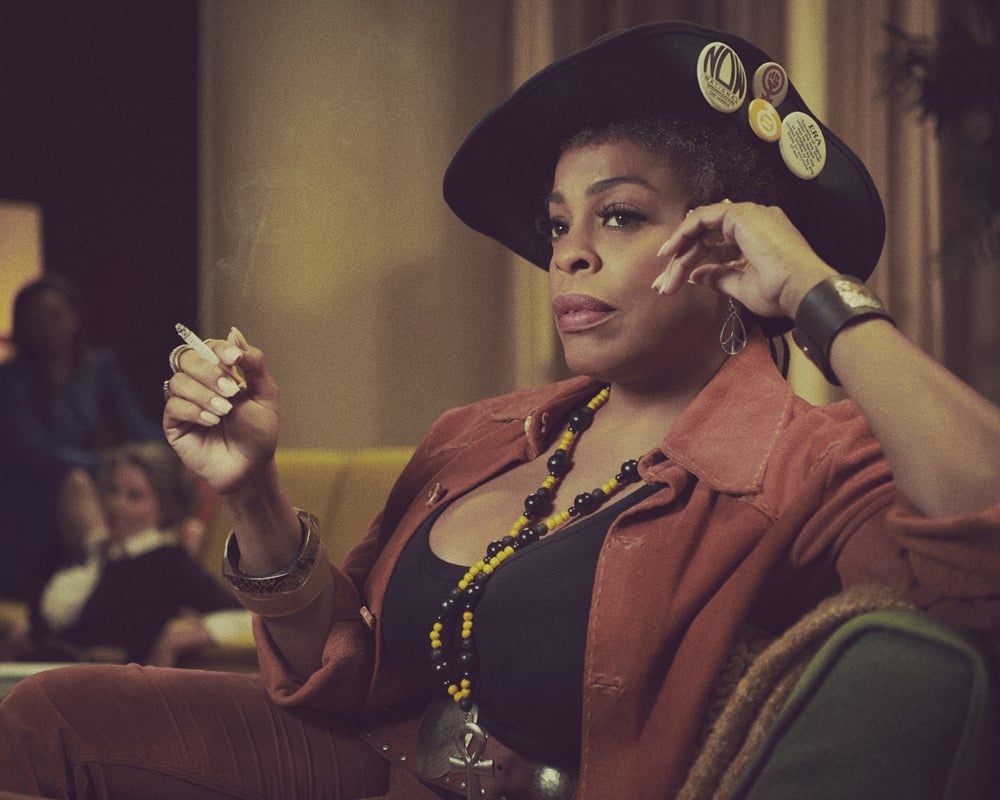 She looks the part in her earth tone '70s clothes. Nash spoke with reporters in a conference call on April 14 about her role in Mrs. America and discussed embodying Kennedy's look. New episodes of Mrs. America stream Wednesdays on Hulu.
Niecy Nash began 'Mrs. America' with the look
Mrs. America is no different than any other role Nash has played when it comes to her preparation. She always begins with the exterior appearance.
"I approach every character visually," Nash said. "For me, I have to be able to see it because if I cannot visualize it, it's hard for me to even communicate it."
Niecy Nash spent a month making her own 'Mrs. America' costume
The producers of Mrs. America asked Nash to audition while she was still filming her previous series Claws. She was busy filming another show, but wanted to create a memorable audition.
"It took me probably over a month to be able to find the stolen moment to look exactly like this woman," Nash said. "I pulled her up online and that's when I started watching her videos and all of those sorts of things as much as I could gather. I loved the photo of her in the wheelchair flipping somebody the bird. I'm like even to the end, baby, she was like I'm going to let you have it. And I was like, 'Go on with your bad self.'"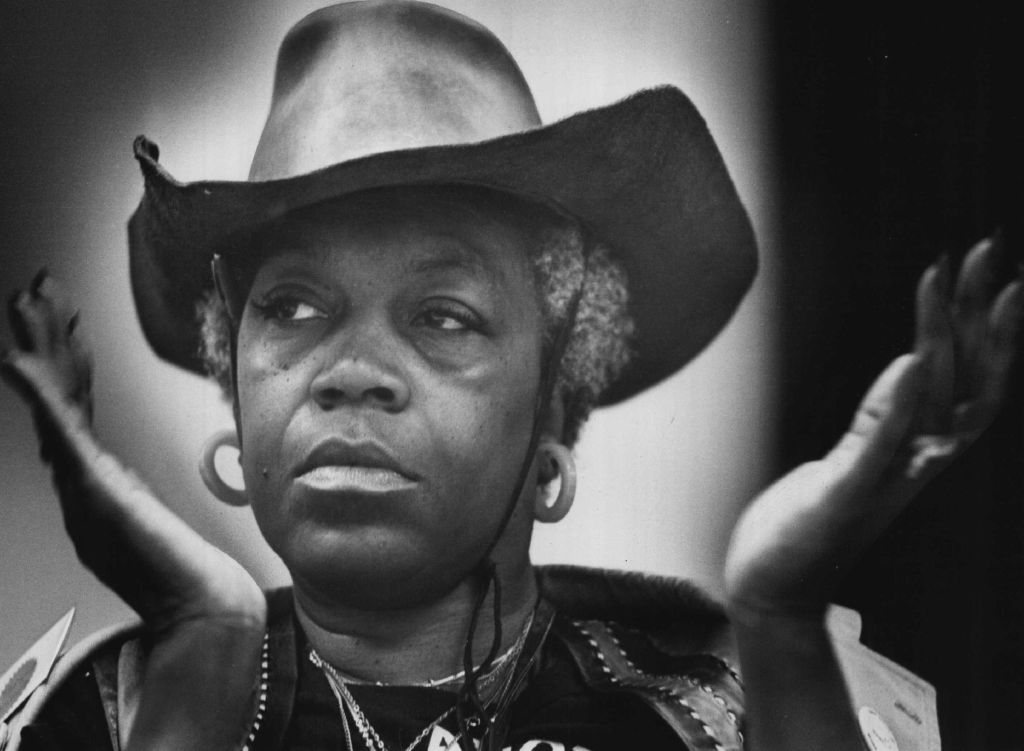 Nash did her own hair and wardrobe to make a memorable audition tape. It obviously worked because she's playing the role in Mrs. America.
"I literally made myself look as much like her as I could with the afro and the outfit and all of those things," Nash said. "It was a labor of love. I mean, it took me a minute to get to it but by the time I got to it I was just drunk in love with her. I feel honored to be able to play her in this project."
Niecy Nash doesn't consider 'Mrs. America' a costume drama
Mrs. America features many prominent figures from the '70s like Phyllis Schlafly (Cate Blanchett), Gloria Steinem (Rose Byrne) and Shirley Chisolm (Uzo Aduba). Even the composite characters have to be authentic to the '70s. For Nash, Mrs. America was just like living in the past.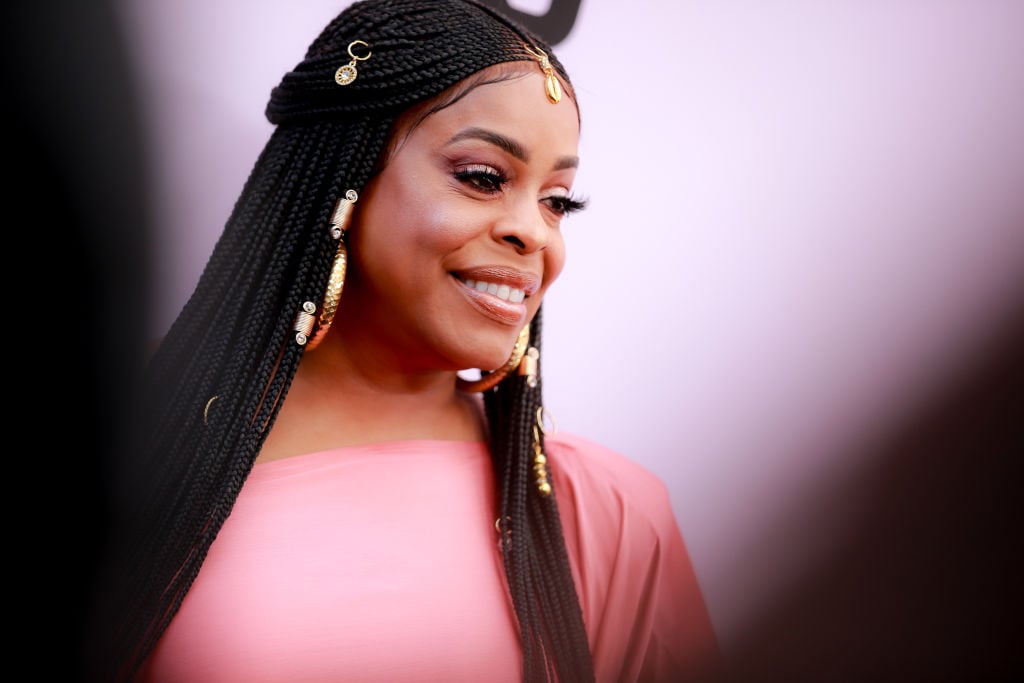 "I related to Mrs. America that if I was an adult in the 70s that would've been my heyday because I loved all the fashion," Nash said. "I mean, it was just so much fun and it didn't feel costume-y, you know what I mean. It really felt authentic so that was the other thing that made it delicious."
Justice for Flo Kennedy
When the real Gloria Steinem spoke at Sundance after a screening of her biopic The Glorias, she said her African-American mentors like Kennedy did not get enough credit in the movement. Nash understood what Steinem meant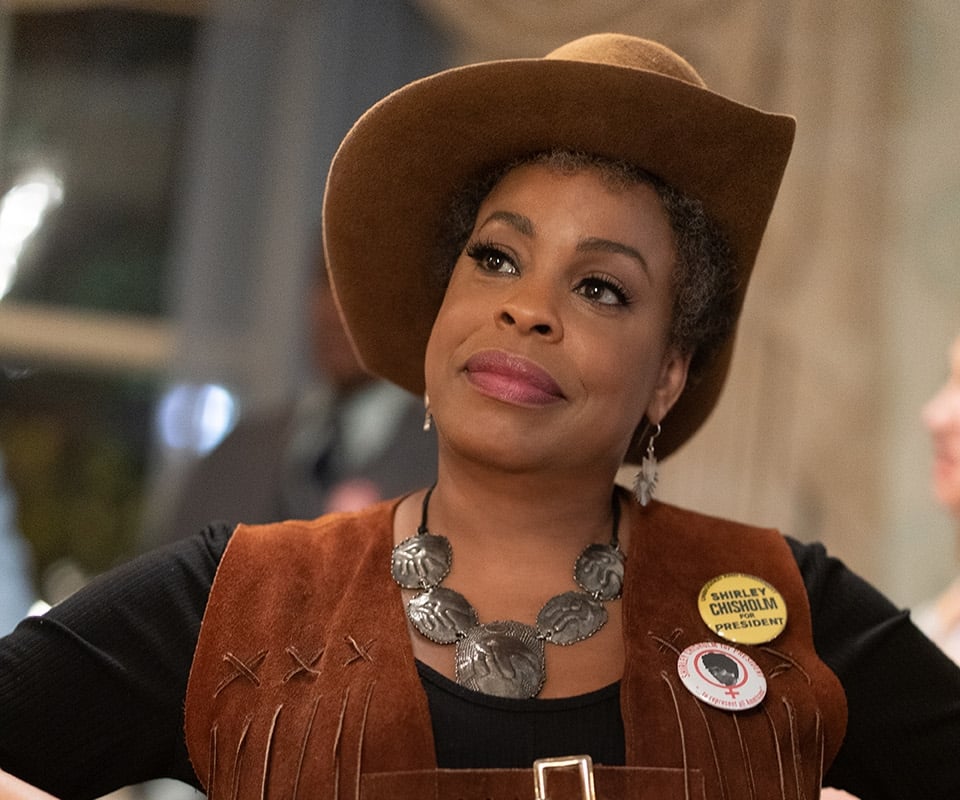 "It is not unusual for black or brown people to maybe not get as much acknowledgment as other people in other things," Nash said. "I just feel like it doesn't keep you from fighting the good fight. As a black actress, for instance, you know, same song and a different verse. I just feel like you push through, and you walk in your truth. And eventually, you will be heard. It just might take a little bit longer, but we find our way in all things."