'Mrs. America' Star Elizabeth Banks Talks Women's Fight for Equal Pay
Mrs. America, premiering April 15th, 2020, is a nine-episode mini-series for FX on Hulu. The series was created and mostly written by Mad Men screenwriter and producer Dahvi Waller. Telling the story of the 1970s fight for–and against–the Equal Rights Amendment, the series follows real historical figures. Along with Elizabeth Banks in the role of Jill Ruckelshaus, the series' star-studded cast includes Cate Blanchett as Phyllis Schlafly, Rose Byrne as Gloria Steinem, Tracey Ullman as Betty Friedan and Uzo Aduba as Shirley Chisholm.
What is actress Elizabeth Banks known for?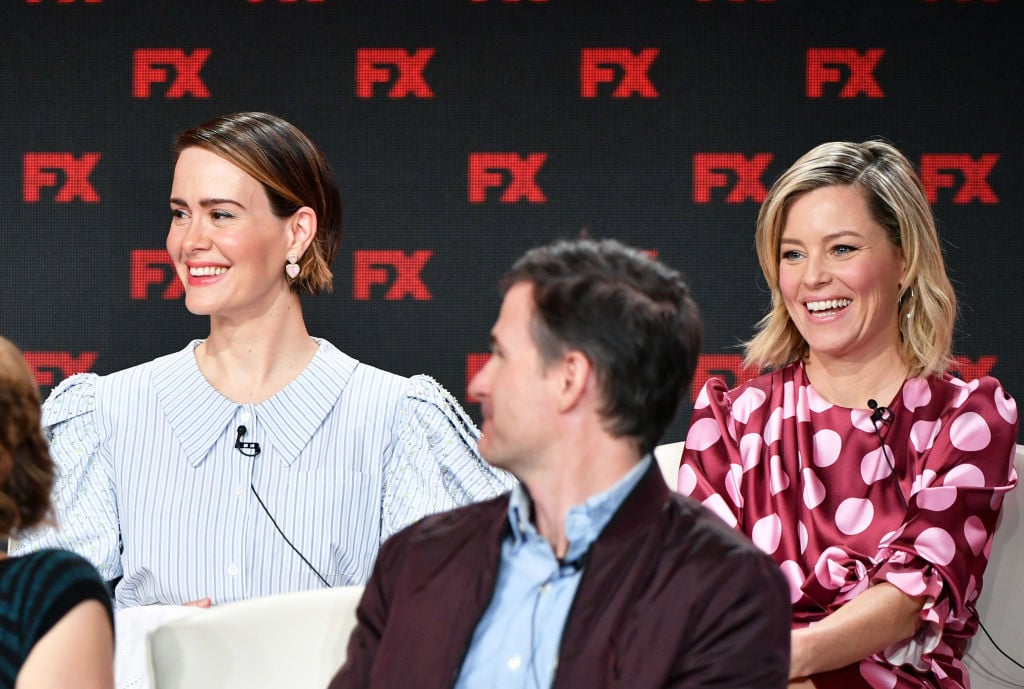 Banks' break-through role was in the 2002 film, Spider-Man, playing the secretary, Betty Brant. Following this film, she acted in Catch Me If You Can, Seabiscuit, and The 40-Year Old Virgin. However, she's most likely best-known for her portrayal of Effie Trinket in The Hunger Games franchise.
Her television roles include a recurring guest star part on Scrubs, Modern Family and 30 Rock, the latter of which she earned Emmy Nominations for Outstanding Guest Actress in a comedy series. Banks is also a noted director and producer for the Pitch Perfect series and the 2019 Charlie's Angels film.
Elizabeth Banks fights for equal pay in 'Mrs. America' interview at TCA 2020
Early reviews by CNN's Brian Lowry describe the new series Mrs. America as "a fascinating look at the battle for women's rights, then and now." James Poniewozik of the New York Times agreed, writing that the Hulu show is "packed with stunning performances."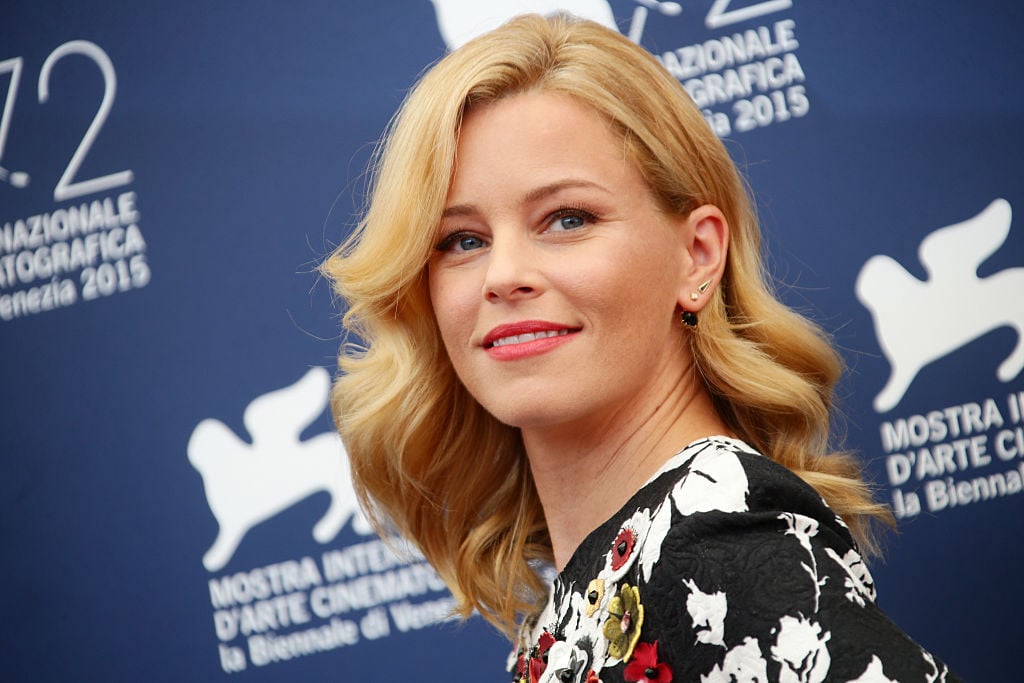 While promoting the upcoming limited series at the Television Critics Association in January, Elizabeth Banks brought up issues women continue to fight for today such as equal pay. The Mrs. America actress encouraged women to talk about the fight for equal pay, and pointed out knowing about pay equity between men and women is necessary to insure fairness. She said:
It's all about leverage. For anybody, when it comes to equal pay. But I also think it's about educating. Some of the best advice I got from women in this business was from women who were open about money. And it was such a taboo subject to even talk about money amongst anybody; men, too. And I think nowadays there's a transparency that exists that is helping everybody to sort of be paid what they're worth.
Banks reaffirmed the issues depicted in Mrs. America are still relevant in 2020. Banks went on to argue for the rights of women, saying that overall, we just "want equality of opportunity when it comes to our economic status and our bodily autonomy." The actress argued that these are "very basic things."
"We just want the constitution to mean the same to us that it means to men," Banks continued. "To everybody else."
Who is Banks' character in 'Mrs. America'?
Banks portrays the relatively little-known Jill Ruckelshaus in Mrs. America. Ruckelshaus was a special White House assistant during the Nixon administration and was then appointed head of the White House Office of Women's Programs in 1975 by then-president, Gerald Ford. The goal of getting the Equal Rights Amendment (ERA) ratified seemed close at hand, with only four additional states required at that time. Ms. Ruckelshaus was a pro-choice, progressive feminist who fought to keep the Republican Party from being overtaken by those regarded as the religious right.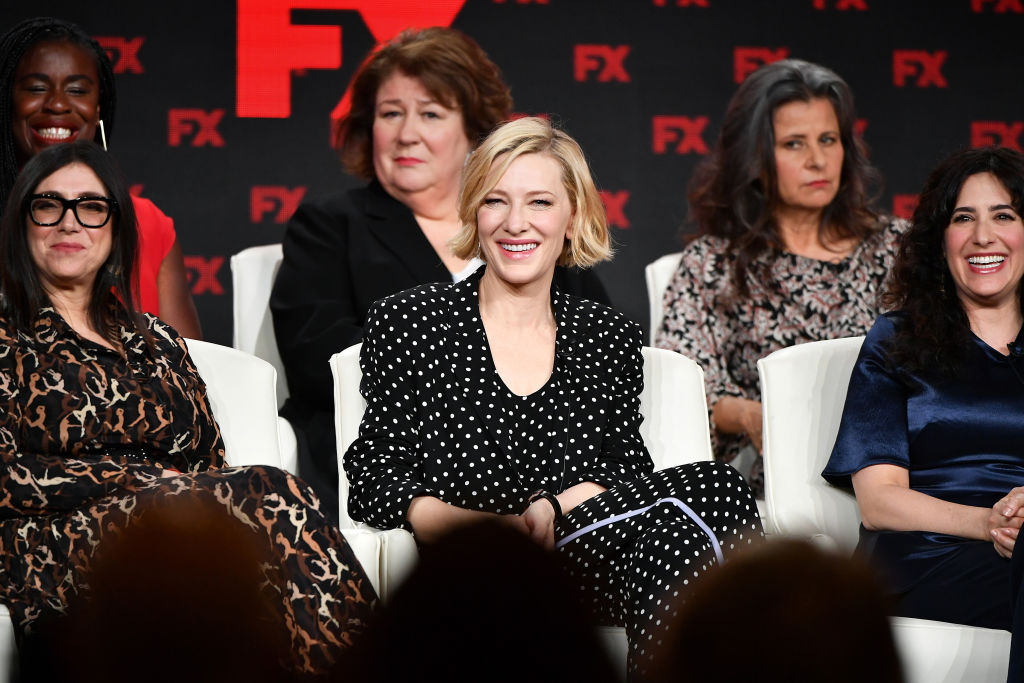 Banks also talked about the idea of feminism at the TCA on Mrs. America. She shared with press:
I never bought into 'feminist' being a bad word because I could tell it was tactic, and honestly, when you look up that word in the dictionary it's pretty simple. I just believe men and women should have equality of opportunity … Everything else that has gone into the demonization of the word are special interests who don't want women to succeed.