'Mrs. America': Uzo Aduba on How Her Mother Inspired Her Approach to Playing Activist Shirley Chisholm
Uzo Aduba plays Shirley Chisholm in the new Hulu TV series Mrs. America. Aduba credits her own mother for inspiration in playing the historic role.
Mrs. America, the new FX on Hulu miniseries, premieres on April 15th, 2020. The dramatization portrays the story of real-life conservative activist Phyllis Schlafly as she fights against the passage of the Equal Rights Amendment. Schlafly is played by actress Cate Blanchett in the series, while Uzo Aduba plays women's rights activist (and Schlafly's foe) Shirley Chisholm. Aduba credits her own mother for inspiration in playing the historic role in Mrs. America.
Who is actress Uzo Aduba?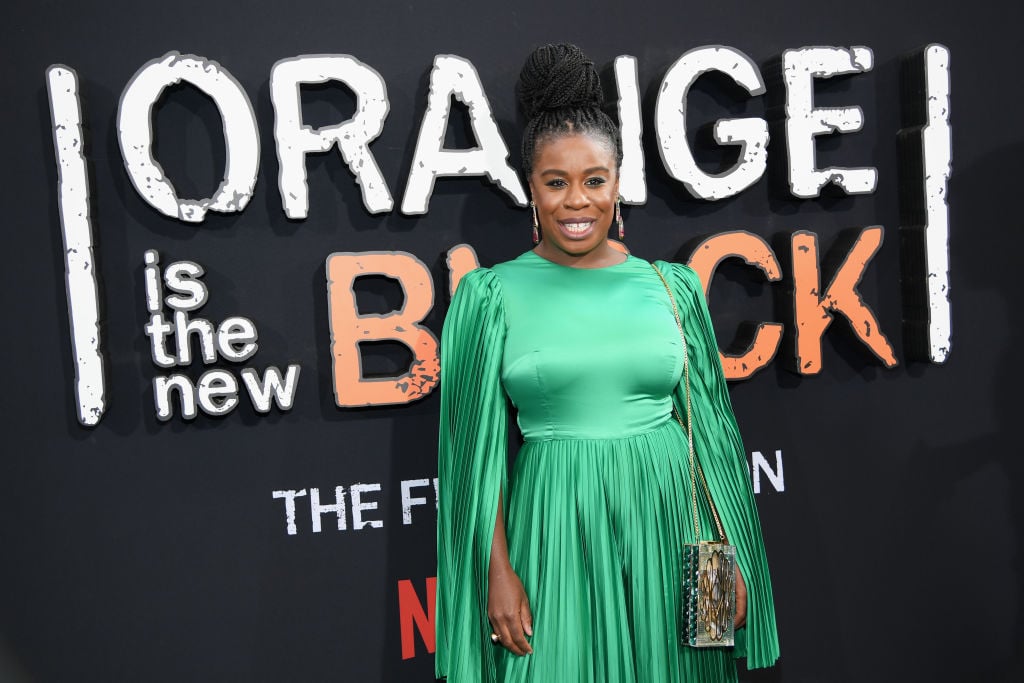 Uzo Aduba is best known for playing the character Suzanne "Crazy Eyes" Warren on the Netflix drama series Orange Is the New Black. She won an Emmy Award for Outstanding Supporting Actress in a Drama Series in 2015 and two Screen Actors Guild Awards for Outstanding Performance by a Female Actor in a Comedy Series in 2014 and 2015. Although her time on the Netflix series spanned over seven years, she now finds herself with a new goal.

"Now I've made it a mission of mine to tell stories of the missing people whose voices we almost never get to hear – and Shirley is one of those," she told the Boston Globe about her role in Mrs. America.

Aduba's next project after Mrs. America is a television adaptation of the bestselling novel Americanah. Unfortunately, filming is on hold due to the COVID-19 pandemic.
Aduba cast as 'Mrs. America' character and real-life activist Shirley Chisholm
Shirley Chisholm was born in Brooklyn, New York in 1924. She became the first black woman of color elected to the U.S. Congress, representing New York's 12th district for 7 terms. Representative Chisholm also ran for president in 1972 on the Democratic party ticket, making her the first woman to appear in a United States presidential debate.
In a recent Newsweek interview, Aduba explained why her role in Mrs. America is more powerful than many might realize.
"There are a lot of young people who don't know the name Shirley Chisholm. There's a real desire to make sure that you get it right," she shared.
In preparation for the challenging role, Aduba told the Boston Globe she read Unbought and Unbossed, Shirley Chisholm's autobiography. The book is an account of how Chisholm forever changed the political status quo. Aduba hopes her performance in Mrs. America helps to confirm Chisholm's "rightful place in history." During an April 1 interview with Kelly Ripa and Ryan Seacrest, Aduba described the overall experience.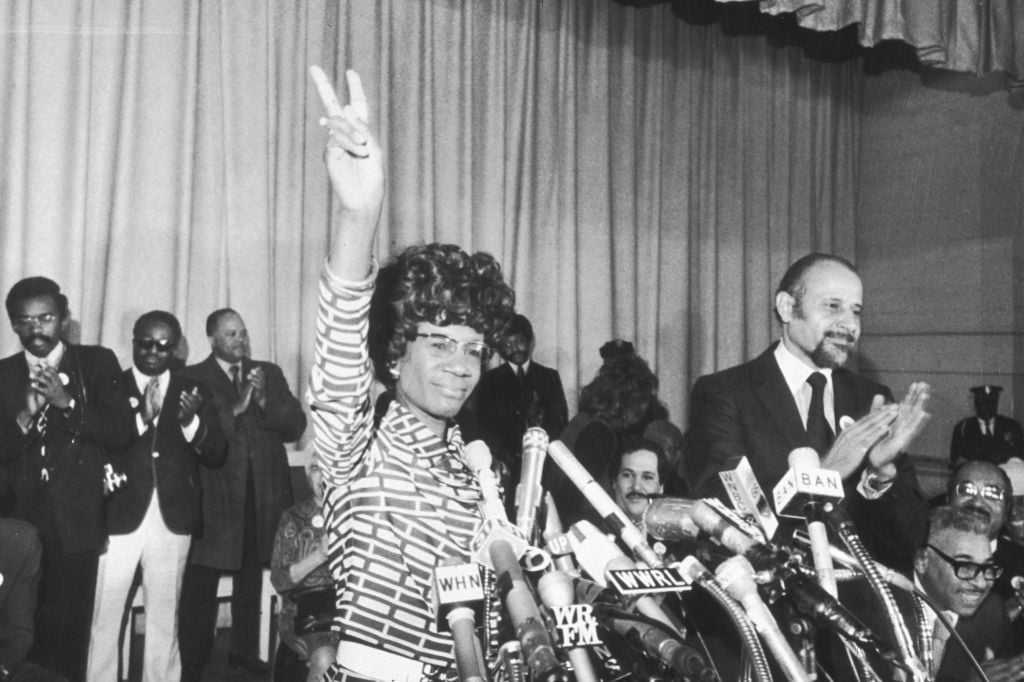 "It was incredible," Aduba gushed."It was amazing to play her. Such a strong, powerful, force."
'Orange Is the New Black' star Uzo Aduba on how her mother inspired her role in the new Hulu miniseries 'Mrs. America'
The actress also told Newsweek that in addition to Chisholm herself, she looked to her Nigerian immigrant mother for inspiration. She found it admittedly a bit intimidating to portray Chisholm. But Aduba recalled how her mother frequently shared a deep respect of the activist's strength, sense of self, and her lifelong fight for justice. 
"I knew she was a force for justice and change mostly because my mom was a passionate lover of hers," Aduba remembered.
The award-winning performer continued on her mother's influence in an interview with the Boston Globe. The Mrs. America actress said: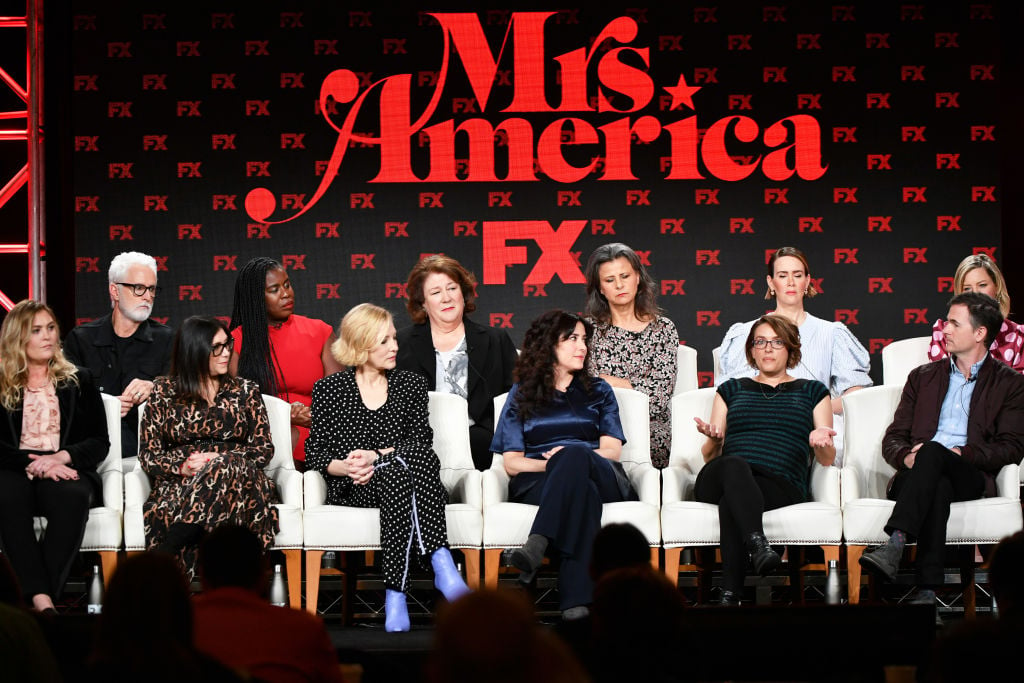 When we were little, my mom would say to us, 'I never knew there was anything wrong with being Black — until I moved [to] America. I never thought something was impossible for me to be or do.' How she perceived herself versus how this new world perceived her was entirely different. So I understood why my mother connected with Shirley because she could see herself and her own struggle in Shirley.
Aduba's mom was a social worker with two graduate degrees. Aduba describes her mother as a fighter, after she battled polio and survived the genocide of Nigeria's civil war in the late 1960's.
"I could anchor this woman in a lot of parallels with my mom, because Shirley did not feel hindered by her gender or her race," the Mrs. America star said. "She did not view those as obstacles to what she could achieve."