'Mrs. America': What Cate Blanchett Learned About the Real Phyllis Schlafly and What She Made Up
Cate Blanchett has played historical characters before, from Queen Elizabeth to Katharine Hepburn. She plays another one in Mrs. America. Phyllis Schlafly (Blanchett) was a conservative activist who opposed the Equal Rights Amendment in the '70s. The FX series portrays her side and Gloria Steinem (Rose Byrne)'s side of the Women's Movement pushing for the ERA, along with characters Flo Kennedy (Niecy Nash), Bella Abzug (Margo Martindale) and Betty Friedan (Tracey Ullman).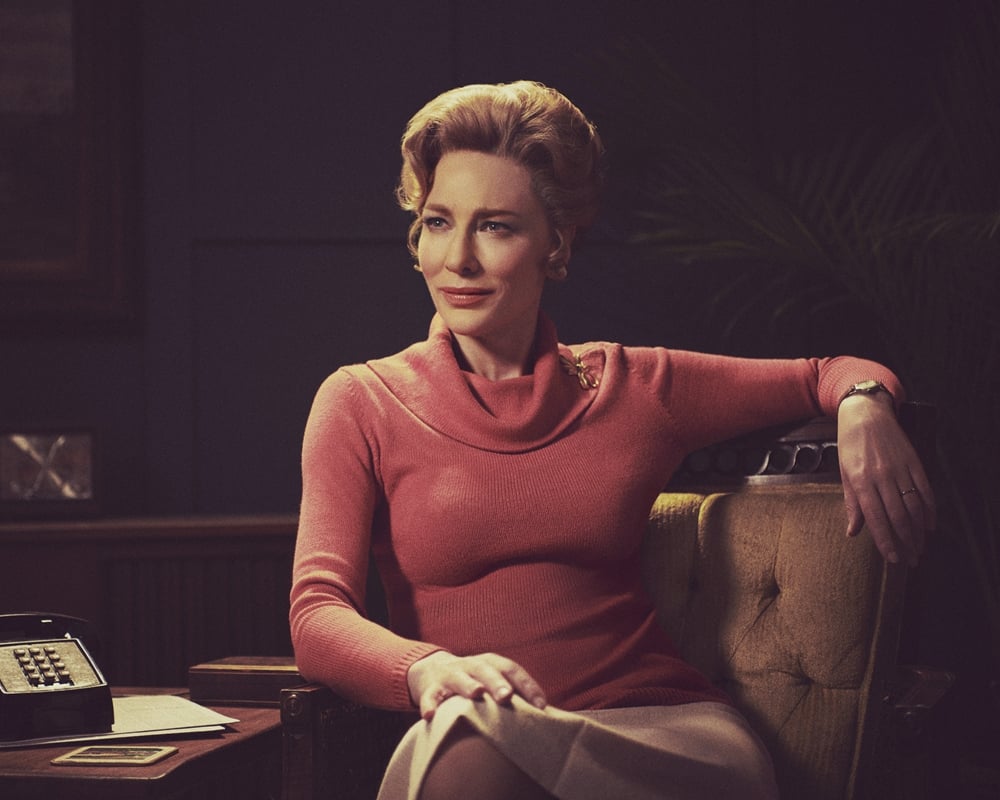 Blachett was on a Television Critics Association panel for Mrs. America in January and discussed her research on Schlafly, and when she let her research go. Mrs. America premieres April 15 on Hulu and new episodes stream every Wednesday.
Cate Blanchett doesn't want you to be watching her homework on 'Mrs. America'
Blanchett researched Schlafly but Dahvi Waller and her writing staff wrote Mrs. America. After her research, Blanchett just played the words on the page.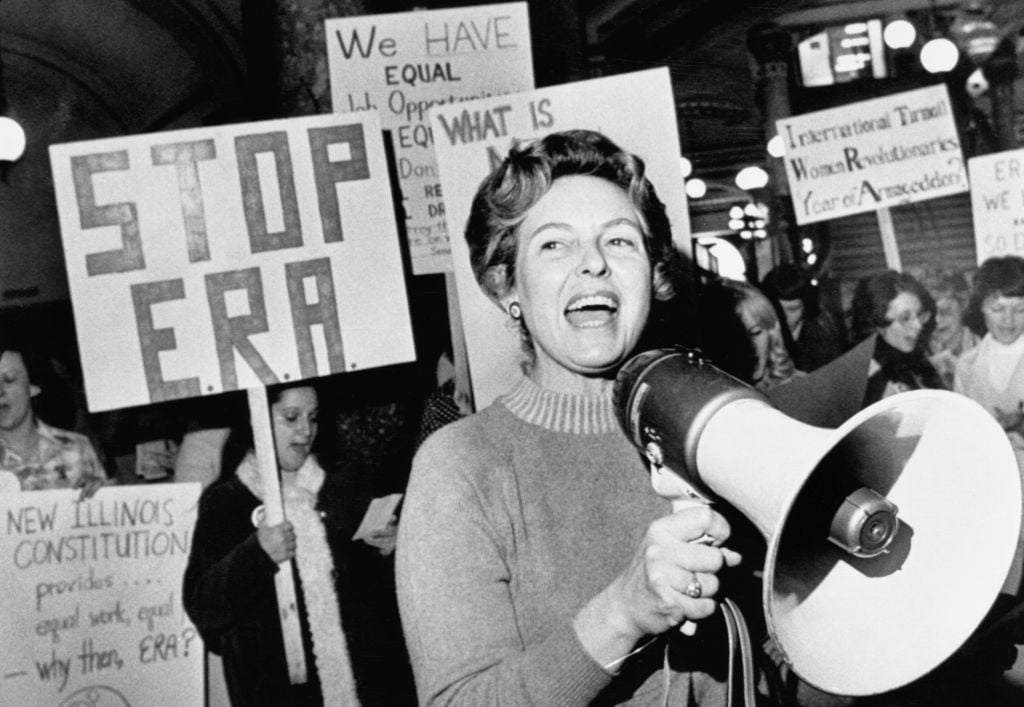 "No one wants to see your homework and in the end you have to play the scene," Blanchett said. "I love the research process. I've read every speech she's ever given, every article she's ever written and certainly a lot of the interviews that she gave over the years. So you absorb all of that stuff but then you have to channel it through the framework of the script. I guess it just means you've got more concrete things to draw from."
Depicting the past on 'Mrs. America' helps Cate Blanchett understand the present
Hollywood keeps drawing Blanchett into the past throughout her career. There is something personally appealing about history to Blanchett too.
"I'm a passionate lover of history," Blanchett said. "I don't think we can in any way understand the present unless you look into the past. Really, we often just don't learn very much and just make the same mistakes."
'Mrs. America' is only one Phyllis Schlaffley story
One thing that helped Blanchett focus her research was in focusing on the specific story Mrs. America tells. It's bigger than a movie, because it is eight episodes, but it is still a finite portion of time.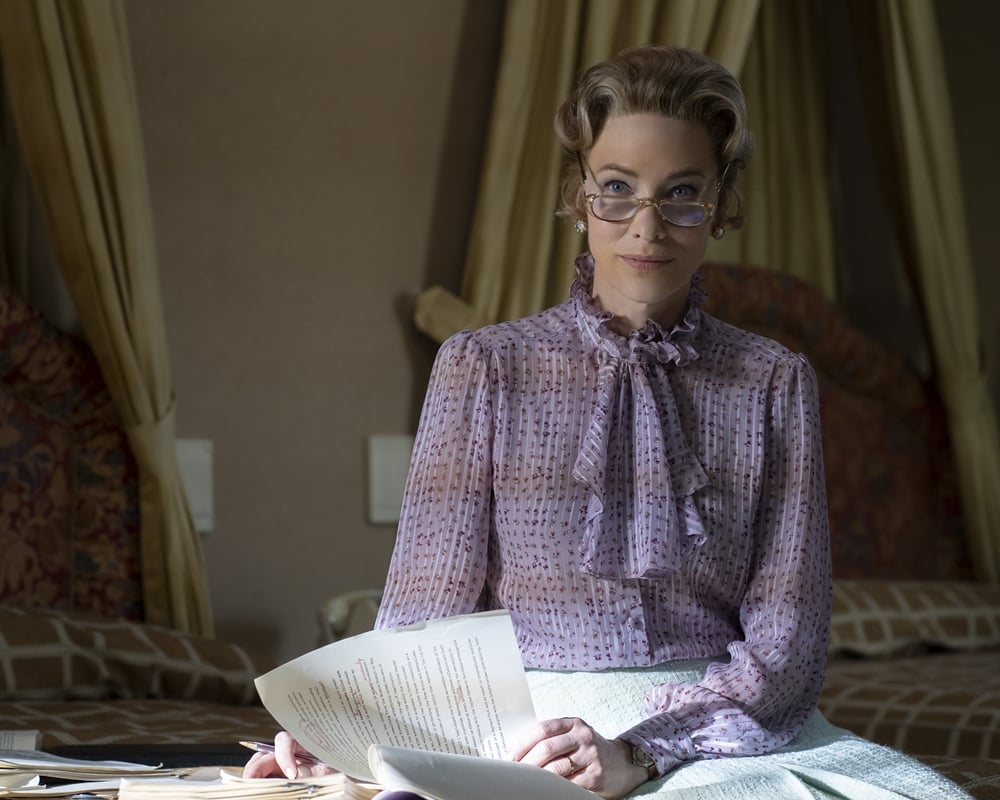 "Even in Spielberg's Lincoln, there's a lot of invention there," Blanchett said. "You've got the letters. You've got the actual facts of what took place, but what went on behind the scenes, you have to invent. So, at a certain point, you have to go where the character fits into the story because you are describing a particular movement in time."
It's Cate Blanchett's job to let you see both sides of Phyllis Schlafly
Schlafly was a polarizing figure in American history. Even people learning about her for the first time on Mrs. America may form immediate opinions. Blanchett relished the moments in the script that showed Schlafly in moments that perhaps did not get written about in history books.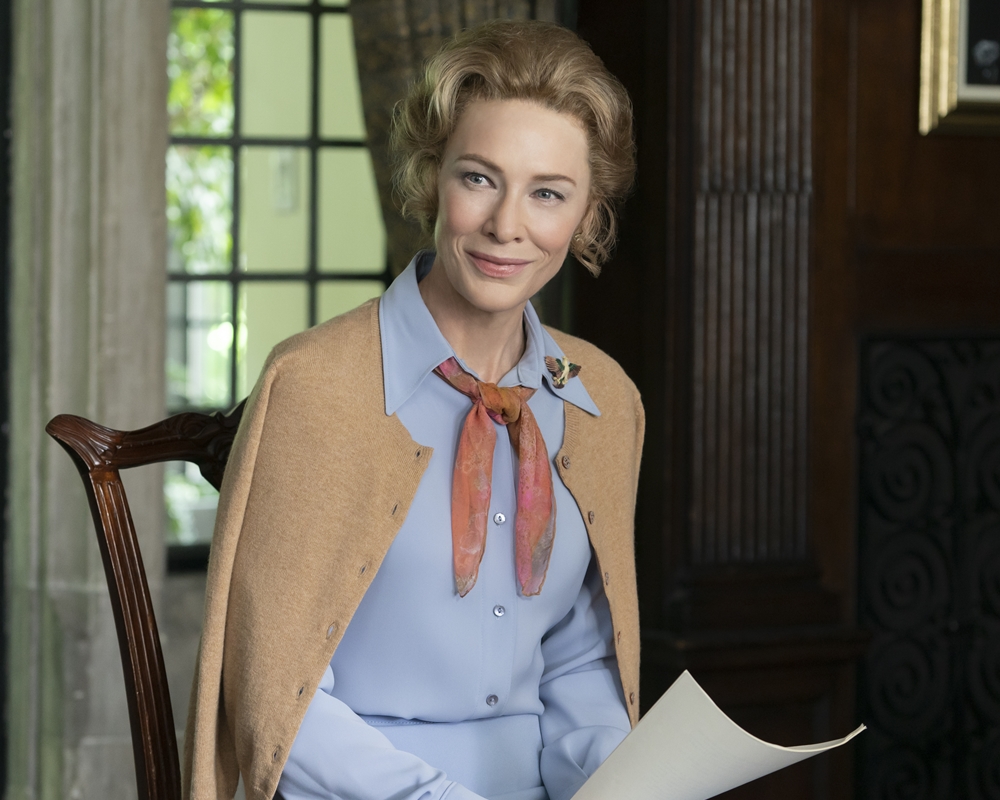 "We are all full of contradictions and hypocrisies," Blanchett said. "No one is perfect, including Phyllis, although her hair was mostly always perfect. So, it was definitely a challenge to find those nuances and not to play one note, but that comes from the script, and that comes from the other actors that you are working with. In the end, you just have to play those situations in a human way. I mean, she's a human."