Mrs. Flint in 'Monsters, Inc.' and 'Monsters at Work' — Here's Why Her Voice Is So Familiar
The new Monsters At Work Disney+ series brings back Mrs. Flint (Bonnie Hunt) from Monsters, Inc. However, that wasn't the first time you heard her voice in a Pixar film. The Monsters At Work cast is bursting at the seams with impressive actors voicing the characters. Here's why you might recognize Mrs. Flint in the new Disney+ series, plus a few other voices viewers have heard before. The Disney+ series, Monsters at Work premiered its first two episodes on July 7, 2021.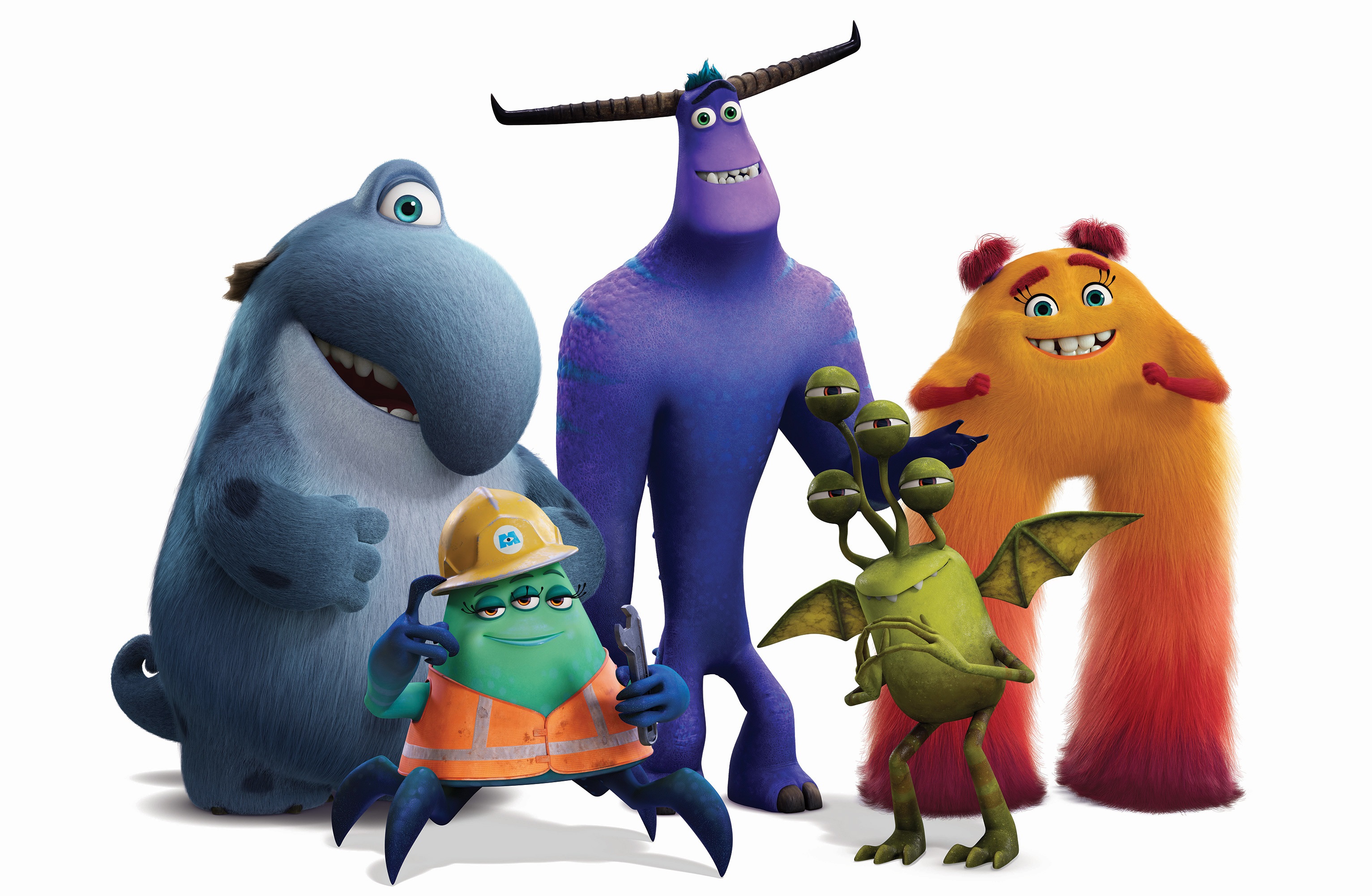 Who is Mrs. Flint in 'Monsters, Inc.' and 'Monsters at Work'?
Mrs. Flint is a very tall, red, and black monster in Disney and Pixar's 2001 animated film, Monsters, Inc. She has dark red fins attached to her eyes, long claws, and a snakelike tail. She supervises and trains new scarers before they take on the scare floor at Monsters Incorporated. 
In the new Disney+ series, Monsters at Work, Mrs. Flint is a recurring character. She still has the same uncaring personality. However, the supervisor adjusted well to making children laugh instead of scaring them. She might even have a love interest in the new series. 
Bonnie Hunt voices Mrs. Flint in 'Monsters, Inc.' and 'Monsters at Work'
Actor, comedian, director, producer, writer, and TV host Bonnie Hunt is no stranger to TV and movies. You might recognize her from Rain Main, Beethoven, Jumanji, Jerry Maguire, The Green Mile, or Cheaper by the Dozen. Viewers probably remember her voice from A Bug's Life, Zootopia, and Toy Story. She voiced Bonnie Hops in Zootopia, Dolly in Toy Story 3 and 4, and Sally Carrera in both Cars movies.
Mrs. Flint did not have a role in Monsters University in 2013, so instead, Hunt voiced the role of Karen Graves. Although it is a minor role, you might remember her voice. Karen was Mike Wazowski's (voiced by Billy Crystal) teacher when he was young. She only appears at the beginning of the film when she asks her class to pair up for their field trip. Since Mike cannot find a partner, he gets stuck with Karen.
Other characters from 'Monsters, Inc.' and 'Monsters University' returning
Along with Billy Crystal and Bonnie Hunt, John Goodman reprises his voice role as James P. "Sulley" Sullivan in the cast of Monsters at Work. Jennifer Tilly returns as Mike's one-eyed, snake-haired girlfriend, Celia Mae.
Along with Mrs. Flint's change in role, Sulley becomes the CEO of Monsters, Inc. following the change from scaring to laughing. Mike, of course, is his business partner, and he promotes his girlfriend from the receptionist to Laugh Floor supervisor in the first episode of Monsters at Work.
RELATED: From 'Monsters At Work' to the 'Loki' Finale — Here's What TV Shows to Watch on Disney+ in July 2021
Perhaps the funniest reprisal of a role in the new Disney+ series is Bob Peterson as Roz. In Monsters, Inc., Roz was the undercover leader of the Child Detection Agency posing as a secretary. In the first episode, she introduces Mike and Sulley to her twin sister, Roze, who takes over the secretary role. According to the Disney+ fact sheet, Bob Peterson voices both characters. Another happy return for fans is the Yeti exiled to the Himalayas in Monsters, Inc. John Ratzenberger reprises his role when the Yeti returns from exile.
Alfred Molina also reprises his role as Professor Knight from Monsters University. Fungus and Phlegm Bile also return; however, Christopher Swindle now voices both instead of Frank Oz and Jeff Pidgeon. Viewers can watch Mrs. Flint in the Monsters, Inc. spinoff, Monsters at Work every Wednesday on Disney+.