'Ms. Marvel': There's a Way the Writers Could Totally Ruin Her Character
Ms. Marvel has not only not made it to air yet, but there has been relatively little news about it. There's only one way the MCU could ruin her character.
Ms. Marvel has not only not made it to air yet, but there has been relatively little news about it. We know it's slated to appear on Disney+ at some point, but there is no release date or even a release time frame. 
So why are some Marvel Cinematic Universe fans still nervous? It's because Ms. Marvel is a Muslim character, and the treatment of that religion and culture has often been far from ideal. Superhero shows and religion typically don't mix, but Marvel has already set a precedent in this area. 
Who is Ms. Marvel?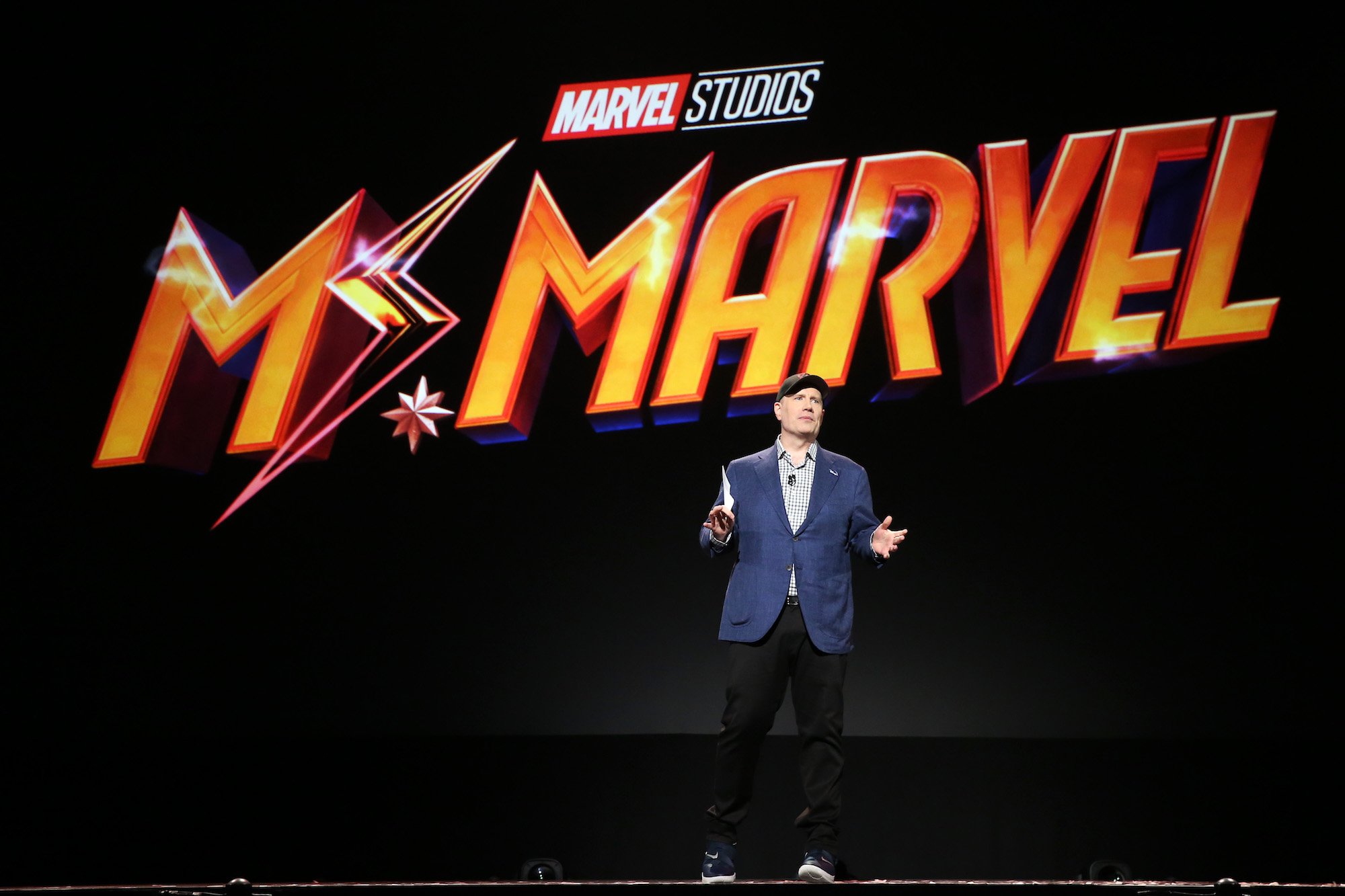 Ms. Marvel is sometimes confused with Carol Danvers, AKA Captain Marvel. The two are different characters, although the lines between them do blur, not only because of the similar names but because the two have worked together.  Ms. Marvel is Kamala Khan, who has appeared in animated form before but this will be her first live-action appearance, according to Den of Geek.  
She is a polymorph, which means she can transform her body any way she wants. She can  become super large or super tiny like Ant-Man, or she can shape shift to impersonate someone else. In fact, one of the few people she has imitated in this fashion is Carol Danvers herself. Adding to the confusion, Carol Danvers was called Ms. Marvel at one point, but as things stand, Carol Danvers is the all-powerful Captain Marvel while Kamala Khan is the shape-shifting Ms. Marvel. 
Speculation has been that Ms. Marvel will eventually become part of a new configuration of the Avengers, and that various big and small-screen heroes will cross over into her show as part of the MCU's famed inter-connectivity. Brie Larson herself has said she would like to see Captain Marvel and Ms. Marvel team up at some point, and Captain Marvel has her sequel coming up in 2022. 
What are fans' concerns about the show? 
A Reddit thread devoted to Ms. Marvel lays out the concerns about what could go wrong or right with the show. A fan explains: 
"I hope they don't hold back and gloss over (her religion). It is an integral part to her character and for Muslim representation to be done justice as well. One of the many things I liked about the Daredevil show is how they dealt with Matt's Catholicism. Not all in-your-face with how they depicted it, but you knew the impact it had with his moral compass and psyche as a whole. The Catholic imagery in the show was also top-notch. Hopefully the Ms. Marvel show has Islamic imagery in that way and quality."
Den of Geek points out the showrunner is  Bisha K. Ali, a British comedian and screenwriter who has worked on Sex Education and on the TV version of Four Weddings and a Funeral, and those credits seem to make a good fit for a coming of age show with an awkward, geeky character at its center. 
What is the status of Ms. Marvel and other MCU series? 
Marvel Studios' TV shows were announced in two waves. Falcon and the Winter Soldier, WandaVision, Loki, What If …? And Hawkeye were all announced at Comic-Con last year, and most of these shows have completed at least some production, with premieres expected later this year or next year. 
Ms. Marvel, She-Hulk and Moon Knight were announced at the D23 Disney convention, but there has been little concrete information about these shows. There has been plenty of speculation, including whether Mark Ruffalo would appear in She-Hulk, but not much beyond that. 
Given that the pandemic halted production on the shows that were already under way, it's quite possible that Ms. Marvel, She-Hulk and Moon Knight's development got pushed back farther as well. Since most of what was supposed to release this year is being pushed back, Marvel may not have solid information on Ms. Marvel and friends until well into 2021.