MSNBC Host Tiffany Cross Slams Meghan McCain, Educates Her on 'Identity Politics'
Meghan McCain just received a free lesson from MSNBC Host Tiffany D. Cross on identity politics. After The View co-host expressed her concerns over race and gender being more important to Democrats than qualifications for a job. McCain made this observation after senator Tammy Duckworth insisted President Biden include more Asian American and Pacific Islander (AAPI) representation in his cabinet.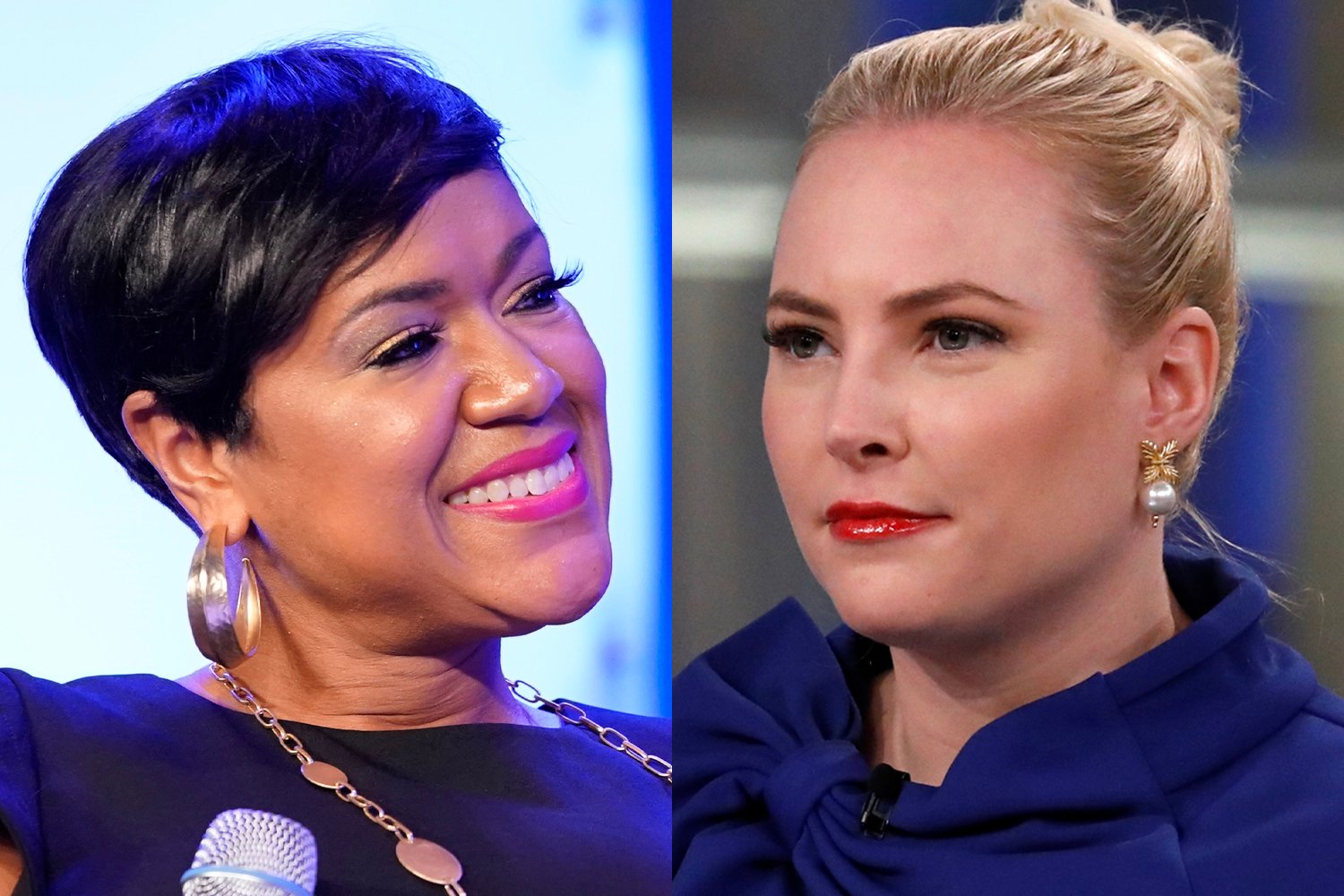 Meghan McCain criticizes 'identity politics'
On The View episode that aired on March 24, McCain criticized "identity politics" after Senator Duckworth urged Biden to include more AAPI representation. McCain said on the ABC talk show she doesn't think people should get a job based on their identity and should earn their position based on their qualifications.
"I believe that what makes America exceptional is the fact that we're a meritocracy, that you can be anything, that you can come from anywhere and have success," she said. "Democrats have to reconcile is whether or not race and gender are more important than qualifications. If you have someone that is more qualified, who happens to be a white-straight-person, who has more experience on paper than a minority with less experience."
McCain then cited an alleged study claiming that ivy league schools are being sued for not letting Asian Americans in at the same rate as Black Americans.
"We're going to a place where even if people need money, even if people are qualified to get into Ivy Leagues, race and gender is more important than your skill qualifications, the content of your character," McCain added. "I think this is a very, very slippery slope."
Then she threw The View under the bus by recalling that the show has ever only had one Asian American co-host in its 25-year history.
"The View is 25 years old next year," she continued. "We've only had one Asian-American host co-host this show. So does that mean that one of us should be leaving at some point because there's not enough representation?"
Tiffany Cross calls out 'princess' Meghan McCain
McCain spreading misinformation and mischaracterizing what Senator Duckworth wanted to accomplish for the AAPI community offended a lot of people. Thankfully, the Cross Connection host took some valuable time from her MSNBC show to give McCain a lesson on "identity politics."
"This morning, I'd like to have a conversation about identity politics and a princess called Meghan," Cross said as a photo of Meghan Markle and Prince Harry appeared on-screen. "Nope, not that Meghan. Ah, yes. This one. Meghan McCain."
Cross played the McCain clip from above and agreed that one of The View co-hosts should "definitely lose" their job.
"I'll give you two guesses, but you'll only need one," Cross quipped.
The MSNBC journalist then played a montage of moments where McCain continuously mentions "my father," just in case any of her viewers didn't know who her famous father was.
"But yet, let's talk identity politics," Cross added.
Cross then referenced feminist writer Barbara Smith who coined the term "identity politics."
"The original intent of the phrase was articulating black women struggle at the nexus of race, gender, and class oppression," Cross explained. "But just like with hairstyles, Meghan, we've watched you take it, twist it, braid it and lock it so it benefits the warped presentation of your clumsy and ill-informed thoughts."
Tiffany Cross says Meghan McCain is projecting
The MSNBC host had one final thought for McCain who projected fear in losing her seat of The View to have more representation.
"Now let's address this preposterous notion that somehow being a woman of color suggests that you weren't qualified," Cross added. "I actually understand why you may feel this way. Perhaps you assume that a person's ethnic identity may afford them some advantage, it's called projection when one unconsciously ascribes traits that you don't like about yourself and attribute them to someone else. Like, I don't know, if my only talent was who I was related to, I may assume that everyone else had some similar unfair advantage, you know. But try being an ally instead of an adversary."
It was Cross's last bit that was the cherry on top though when she ended the segment saying, "From now on, I hope you speak less and listen more and take a little time to enjoy this view."