MTV Made Tom Petty Cut a Shot of His Face Out of a Video: 'Just Too Lascivious'
Tom Petty starred in a music video for "Don't Come Around Here No More." MTV made them cut a scene of Petty's face.
In the early 1980s, MTV brought artists like Tom Petty increased exposure through music videos. Petty and the Heartbreakers filmed a number of music videos that aired on the channel. One of their most well-known videos was for the 1985 song "Don't Come Around Here No More." The Alice and Wonderland-inspired music video caused a bit of controversy even before it aired. Petty shared that he had to cut a scene because MTV thought it went too far.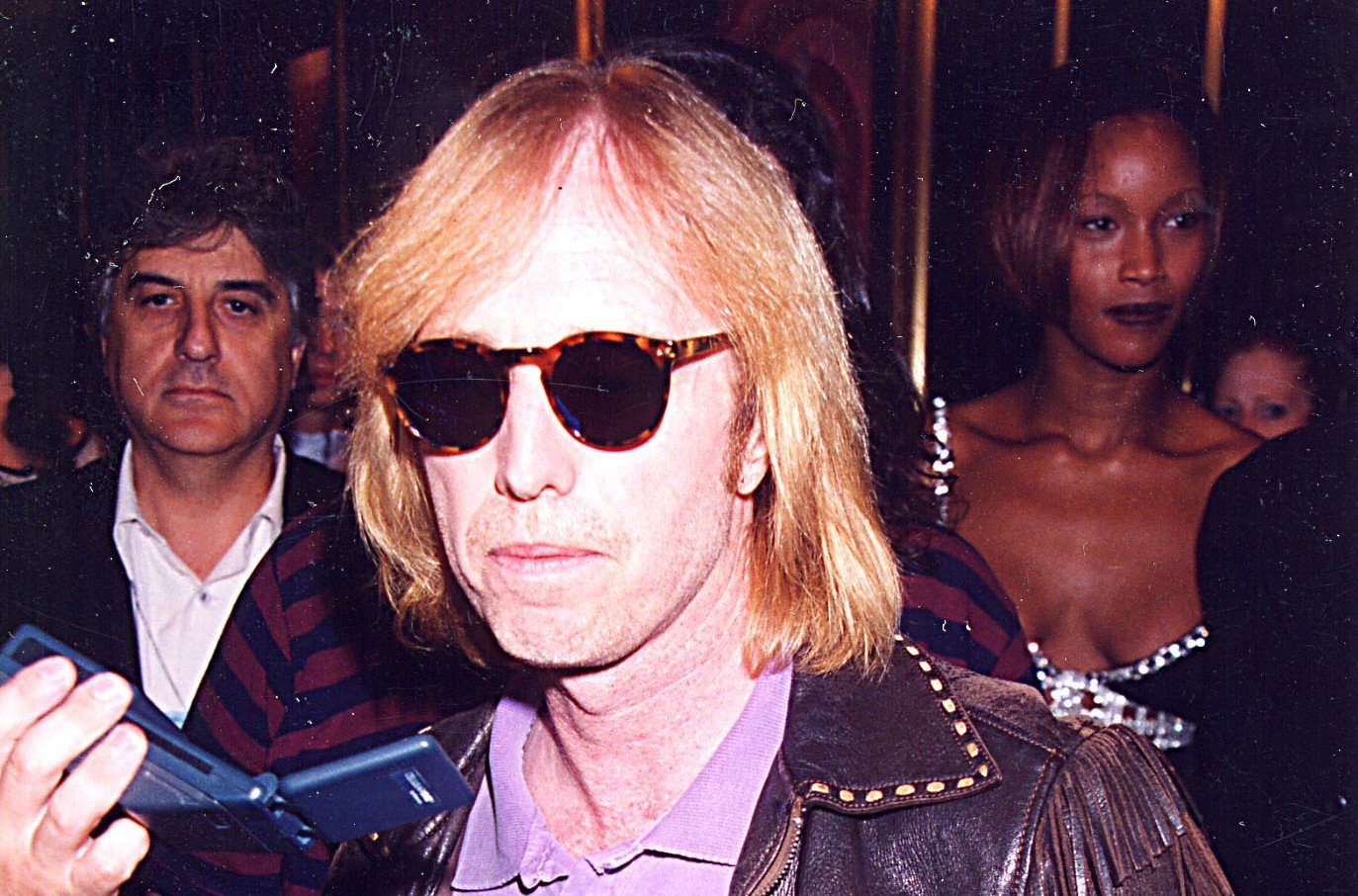 Tom Petty said putting music videos on MTV brought him more exposure
MTV launched in 1981, five years after Tom Petty and the Heartbreakers formed. According to Petty, the push for music videos brought the band increased exposure. 
"In those days MTV was so hungry for product, you could have three or four videos an album," Petty told Billboard in 2005. "Suddenly, we had a lot of stuff on TV, and then your recognition factor goes up on the street. Instead of being on once a year, you're on all day long. People are seeing you all the time, so we tried to use it to our advantage, and it was so much fun."
Soon, the band got comfortable pushing the envelope with their videos.
"By the time we'd done 'Mary Jane's Last Dance' [in 1993], I remember thinking, 'Can we line up stiffs in the video? Can we open on a line of corpses? Yeah! Sure we can.'"
MTV made Tom Petty cut a scene out of the video for 'Don't Come Around Here No More'
One of the band's most popular music videos was for "Don't Come Around Here No More." In it, Petty plays the Mad Hatter, who welcomes Alice to a tea party in a psychedelic Wonderland. Video director Jeff Stein explained that he was surprised Petty went for the concept.
"I was little leery of pitching it to Tom, because at the time, in my mind, he was this straight-ahead rocker and maybe wouldn't be that adventurous," Stein told Yahoo. "For him to be in basically a costume melodrama, after whatever his image was before, was very daring, I thought. And he got totally into it. It was very Quentin Crisp. I loved it. He really went for it."
Not everyone was as big a fan of the video as Petty.
"Mike [Campbell] didn't like it, I think," Petty said. "The label hated it, [it] was like, 'What the hell is this?' [laughs]. It was one of the only times that I went, 'OK, we're going to make a single.' So it was a real satisfying thing to see it work. The video played a huge part in making it work, and it is a damn good video."
One of the most controversial parts of the video occurred at the end when they began cutting Alice up like a cake. MTV allowed the scene, but they wanted to cut a shot of Petty's face.
"[MTV] actually made me edit out a scene of my face when we were cutting her up. They said it was just too lascivious," he explained. "It was just a shot of me grinning, and they were like, 'Well, you can do it, but you can't enjoy it that much.'"
'Don't Come Around Here No More' was inspired by Stevie Nicks
"Don't Come Around Here No More" wasn't always intended for Petty. Eurythmics' Dave Stewart wrote it after spending a night with Stevie Nicks. In the morning, she threw him out and uttered the line that would eventually become the song's title. 
"Dave wrote that song for me and we took it in with Jimmy Iovine, then we called Tom and he came down," Nicks said, per the book Stevie Nicks: Visions, Dreams, and Rumours by Zoë Howe. "I went home because I was tired and when I came back the next day it was all written, and it was fantastic. Being a huge Tom Petty fan, I listened and said, 'So, what, I'm going to rewrite this song and write better words than Tom Petty did?' I was very pissed off, and at the same time, very much enamored with the song. I knew this was going to be the second coming of Tom Petty."
Nicks was right. Many consider the song one of Petty's best, and the video received a nomination for Video of the Year at the 1985 VMAs.