What 'Jersey Shore' Fans Can Expect From 'Revenge Prank With DJ Pauly D And Vinny'
The Jersey Shore's DJ Pauly DelVecchio and Vinny Guadagnino will reunite once again for a new MTV series, Revenge Prank With DJ Pauly D And Vinny. 
Here's what fans can expect from MTV's latest prank-related series.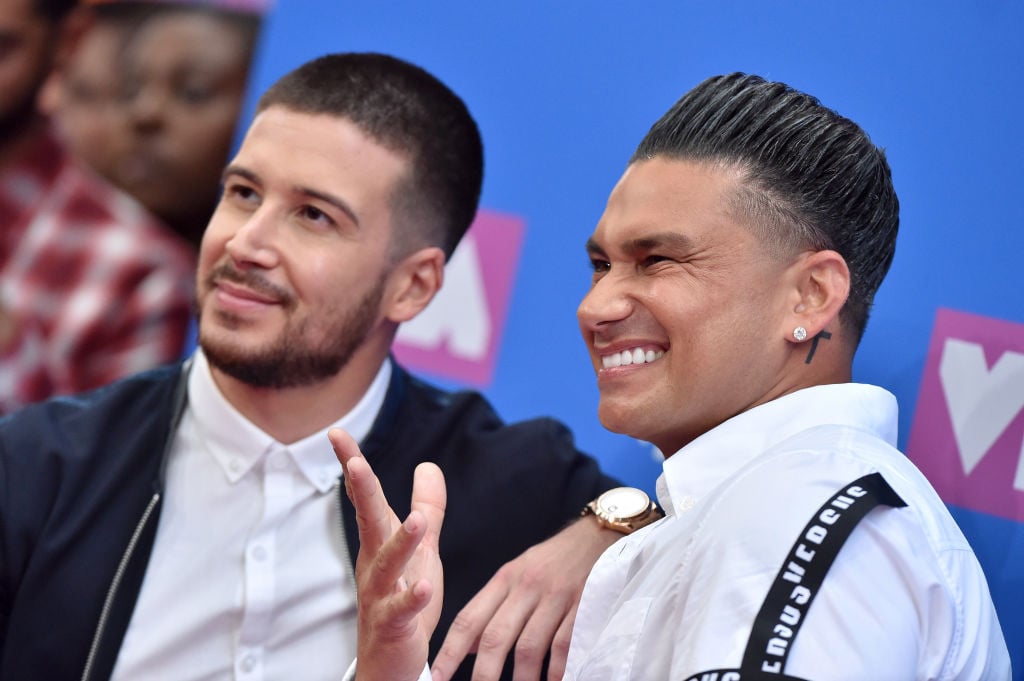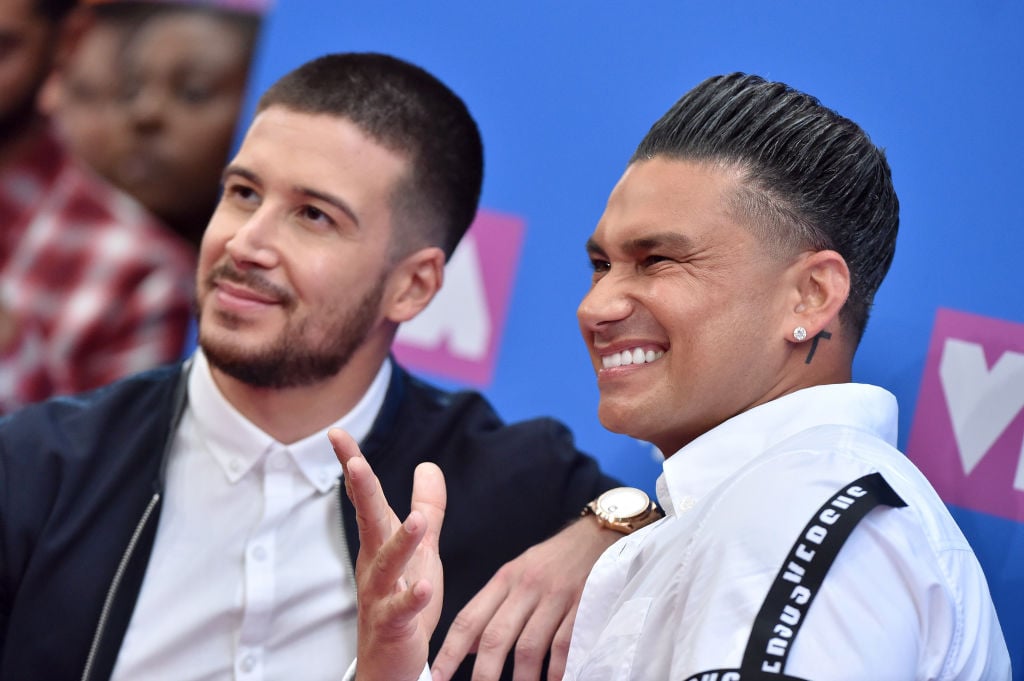 Pauly D reigns as the Prank War Champion
DelVecchio has become known for his ability to prank his roommates on Jersey Shore. Whether he pops out from behind a door only to scream "Prank war champion!" at one of his roommates or he's plotting a more elaborate scheme — like a trip to New Orleans to crash a bachelorette party — DelVecchio always has the cast of Jersey Shore on their toes.
As the self-proclaimed "Prank War Champion," it only made sense for DelVecchio to host MTV's latest pranking show. Of course, where DelVecchio goes, Guadagnino is likely to follow (and vice versa). 
What is 'Revenge Prank' about?
The new MTV series comes after the success of the first season of Double Shot at Love, DelVecchio and Guadagnino's 2019 dating venture. Revenge Prank is slated to launch this summer and will feature DelVecchio and Guadagnino helping the victims of viral internet pranks to get payback. The series will echo Ashton Kutcher's Punk'd, a show where celebrities famously pranked one another.
With the help of the Prank War Champion and the Keto Guido, these viral sensations will enact revenge on the friend, family member, or loved one responsible for making them a viral sensation.
MTV will produce the show with British production company Gobstopper TV, a company also responsible for How Far Is Tattoo Far? hosted by Jersey Shore: Family Vacation star Nicole "Snooki" Polizzi and Nico Tortorella.
Pauly D and Vinny are going to consume your summer schedule
Revenge Prank isn't the only thing this Jersey Shore duo has going for them this summer. MTV will also premiere Season 2 of Double Shot at Love on June 11. 
Leading up to Season 1 of Double Shot at Love, Guadagnino was looking for someone who paired well with his personality. "I am a very complex person — there are elements to me that are nerdy, then there are elements to me that are ratchet," Guadagnino told People in August 2019. As for DelVecchio, he was looking for someone "attracted to positivity" because it's a vibe he's attracted to himself. "Obviously looks are there too, but the vibe attracts my heart," he added. 
Have their interests and perspectives changed for Season 2? Since the first season didn't go so well for either bachelor, MTV brought back some of their exes to help out. Brittani "B-lashes" Schwartz, Derynn Paige, Maria Elizondo, Marissa Lucchese, Nikki Hall, and Susan "Suzi" Baidya will return to help DelVecchio and Guadagnino find love. 
The exes will join the Jersey Shore stars in Las Vegas, where they'll live together and work together while simultaneously work to set the guys up with new girlfriends. Plenty of drama is expected. 
Tune in to Revenge Prank and Double Shot at Love for a summer of DelVecchio and Guadagnino.
Related: Pauly D Confirmed Another Season of 'Double Shot At Love' — Here's What Fans Can Expect in Season 2