How Much Did Elvis Presley Leave Lisa Marie Presley in His Will?
Elvis Presley and Priscilla Presley welcomed their daughter Lisa Marie Presley into the world on Feb. 1, 1968. While she was growing up, the "Jailhouse Rock" performer doted on his only child. The two spent a substantial amount of time together, and both she and her mom still honor him today.
Presley died of a heart attack on Aug. 16, 1977. When he died, the rocker left his estate to his baby girl.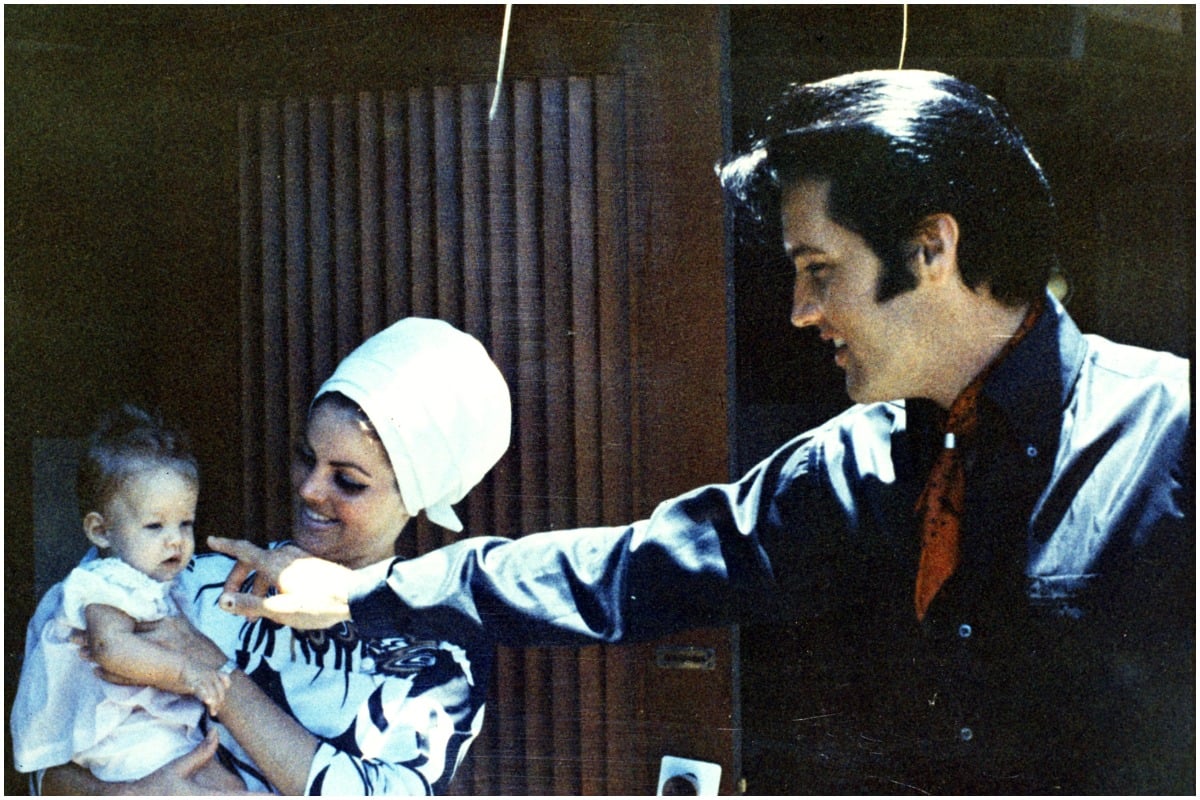 Elvis Presley and Lisa Marie Presley were close when she was a child.
Elvis Presley and Lisa Marie Presley formed a close father-daughter relationship while she was growing up. When the "Lights Out" artist turned 5, her dad filed for divorce from Priscilla Presley. Priscilla said on an episode of Loose Women that the marriage fell apart as she got older. The actor was 14 when she first met Elvis.
RELATED: Priscilla Presley Knew Something Was Wrong Before Elvis Presley Died—'He Was Dealing With a Lot of Issues'
Following their divorce in 1973, Elvis and Priscilla shared custody of Lisa Marie. In an interview, Lisa Marie described her father's home, Graceland, as a "fun house." The mansion located in Elvis' hometown of Memphis, Tennessee, is a 13.8-acre estate. While the rock star lived in his mansion, Lisa Marie shared that he rarely reprimanded her when she was in his care. 
"There was no schedule; there was no time at Graceland, no rules. It was almost like this funhouse, no matter what you did, no matter what you destroyed, no matter what you threw, what broke it would somehow miraculously get replaced within 24 hours," Lisa Marie Presley said. 
"[Elvis] was not strict at all. He would sleep all day, so me and my friends had the run of Graceland, and I knew nobody would tell me what to do because they would get fired. I was a terror. I'm not proud of it," she explained.
Elvis Presley left $5 million to Lisa Marie Presley
RELATED: Lisa Marie Presley Once Said Michael Jackson Feared He Would Die Like Elvis Presley
Throughout his life, Elvis spoiled Lisa Marie as often as possible. In 1975, he purchased a private jet and named it after his daughter. Additionally, the "Weary" singer said she and her dad often caused mayhem by driving around Graceland in golf carts. The "Burnin Love" artist also gifted his daughter a mink fur coat when she was 5.
According to the Los Angeles Times, Elvis was in financial trouble in the late 1970s. Although he managed to book performances and movies to make ends meet, he still had tons of debt. By the time Elvis died, the "Can't Help Falling In Love" singer's estate was in poor condition with only about $5 million. He left the estate to his father, Vernon Presley, and Lisa Marie. However, Priscilla Presley took over Elvis' will when Vernon died in 1979.
Eventually, she and other executors helped grow the Elvis Estate to a reported $100 million, per Forbes. In 1993, Lisa Marie received the estate when the singer turned 25. She also owns Graceland and spends Christmases there with her children.