How Much Older Is Nia Long Than Her Partner, NBA Coach Ime Udoka?
In June 2021, it was announced that Ime Udoka, who previously served as an assistant coach for the San Antonio Spurs and Brooklyn Nets, had been hired for one of the most high-profile jobs in the NBA as the head coach of the Boston Celtics. And with that hire, Udoka's partner, actor Nia Long, became the "First Lady of the Celtics." Since Udoka took over, the team has enjoyed a ton of success and Long has been right there cheering along. Now, fans have a few questions about the pair including what their age difference is.
Here's the answer to that, plus a few other things you might not have known about The Fresh Prince of Bel-Air actor and the basketball coach.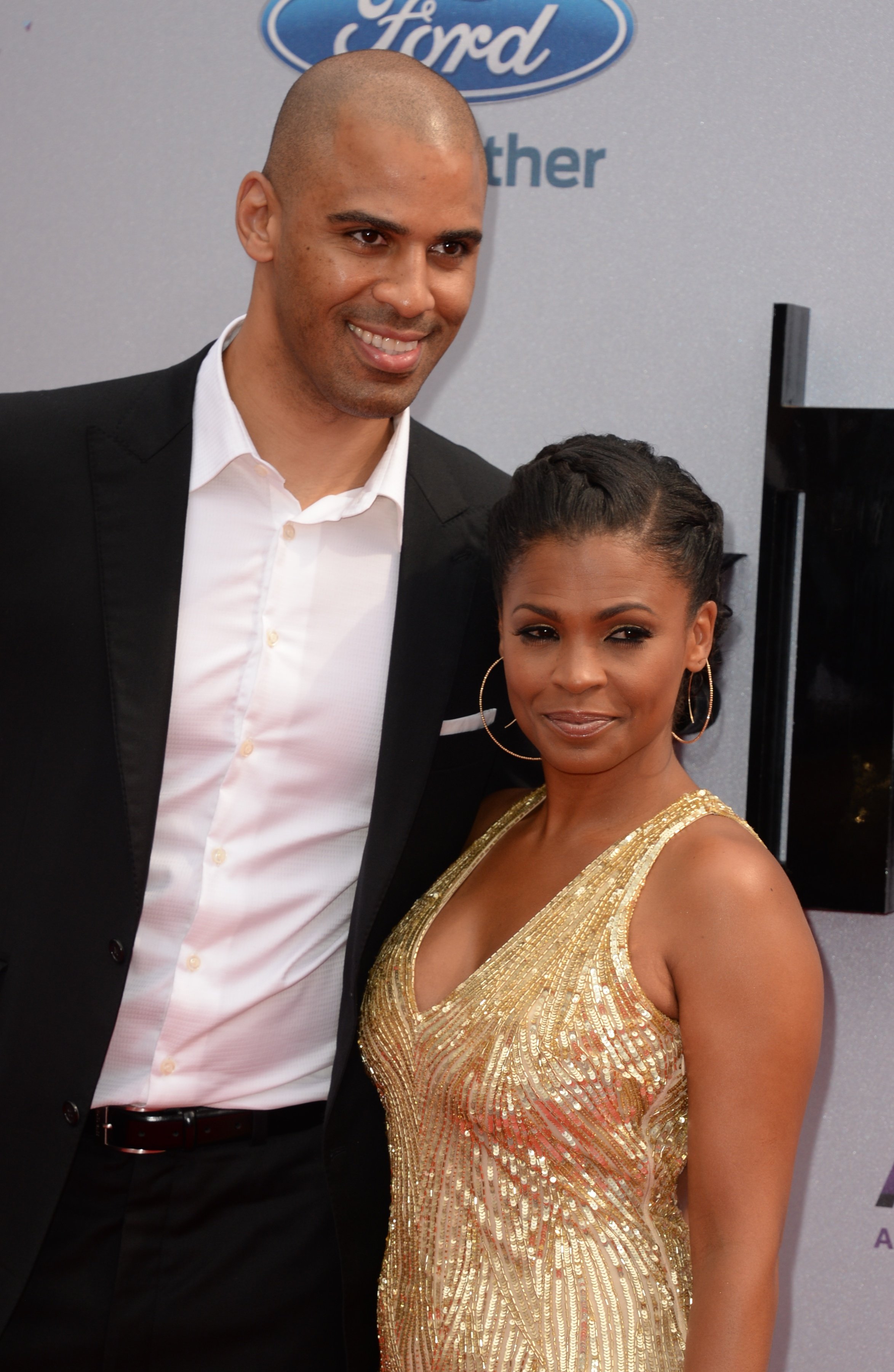 When Long and Udoka met
Long and Udoka met in 2010 while he was an assistant for the Spurs. Long, who is known for appearing in a number of films and TV shows including Boyz n the Hood, Friday, Big Momma's House, and Empire, posted how proud she is of Udoka after he got the Celtics job.
"Today you are officially the head coach of the Boston Celtics big love to the entire staff for the warm welcome. I am beyond proud of this man," Long wrote via Instagram. "Expect great things because that's what he does."
Udoka did do great things for the team and Long showed her support every step of the way — like when she went viral for her reaction after the Celtics beat out the Miami Heat in a nail-biter to win the Eastern Conference Championship.
Long and Udoka's age difference
Udoka is the first Nigerian-American head coach in NBA history. He was born on Aug. 9, 1977, in Portland, Oregon but his father is of Nigerian descent which qualified Udoka for Nigerian citizenship. He even represented the Nigerian national team during his playing career.
Long is older than Udoka. But just how much older?
They have almost a seven-year age gap as Long was born on Oct. 30, 1970. She was born in the Brooklyn borough of New York City. Her mother is of Trinidadian, Grenadian, and Bajan descent.
Long explains why she and Udoka don't need to walk down the aisle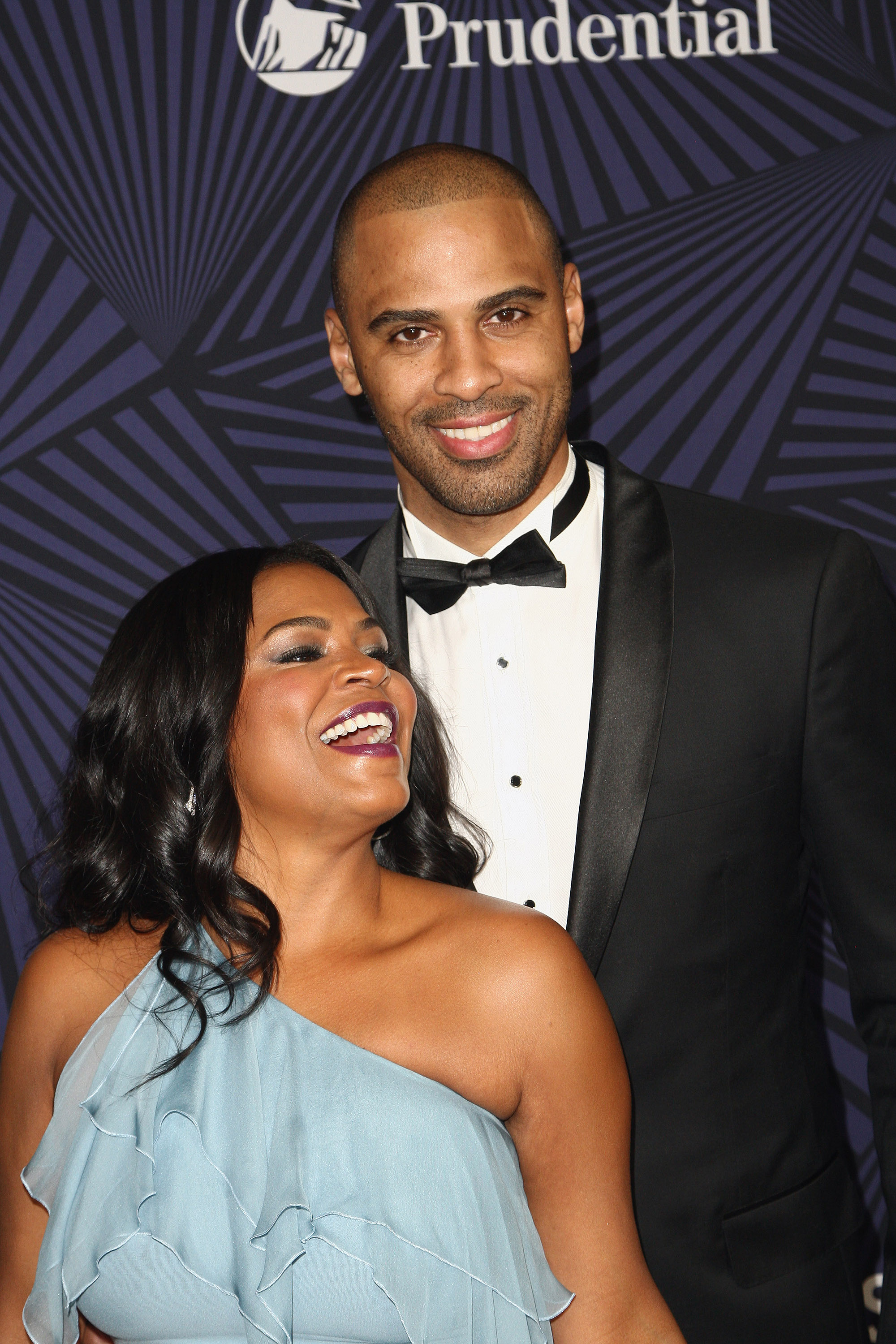 Long and Udoka welcomed a son, Kez Sunday Udoka in 2011, and got engaged in 2015. Although they've been engaged for several years, it doesn't appear that they have any plans to tie the knot.
Long previously expressed her views about marriage on Essence's Yes Girl! podcast and explained why she and her man don't necessarily need to walk down the aisle.
"Love is complicated, let's just start there," Long said. "And then you start a marriage, which I've never been married. And there's a reason for that because I don't know that I need to say 'I do' to prove to you that I love you. But also, what does marriage really [mean] … that you own me now and I own you? I don't get that part."
She added: "I understand the religious aspect of marriage. That is beautiful and it's fantastical and it's dreamy and it's every girl's fantasy to have that moment. But I don't know that I need that to feel like I'm in a partnership that's working."
RELATED: Who Has a Higher Net Worth Actor Nia Long or Her Partner Boston Celtics Coach Ime Udoka?