How Much Is 'The Bold and the Beautiful' Star Kimberlin Brown Worth?
For over 30 years, Kimberlin Brown has been a soap opera icon. As the villain Sheila Carter, Brown's been stirring up trouble on the CBS soap operas The Young and the Restless and The Bold and the Beautiful. Brown's portrayal of the troubled Sheila has garnered praise from critics and fans, who consider her one of daytime's best villains. Aside from the acclaim, Brown also earned herself a comfy nest egg. Read on to find out more about Brown's net worth and her career history.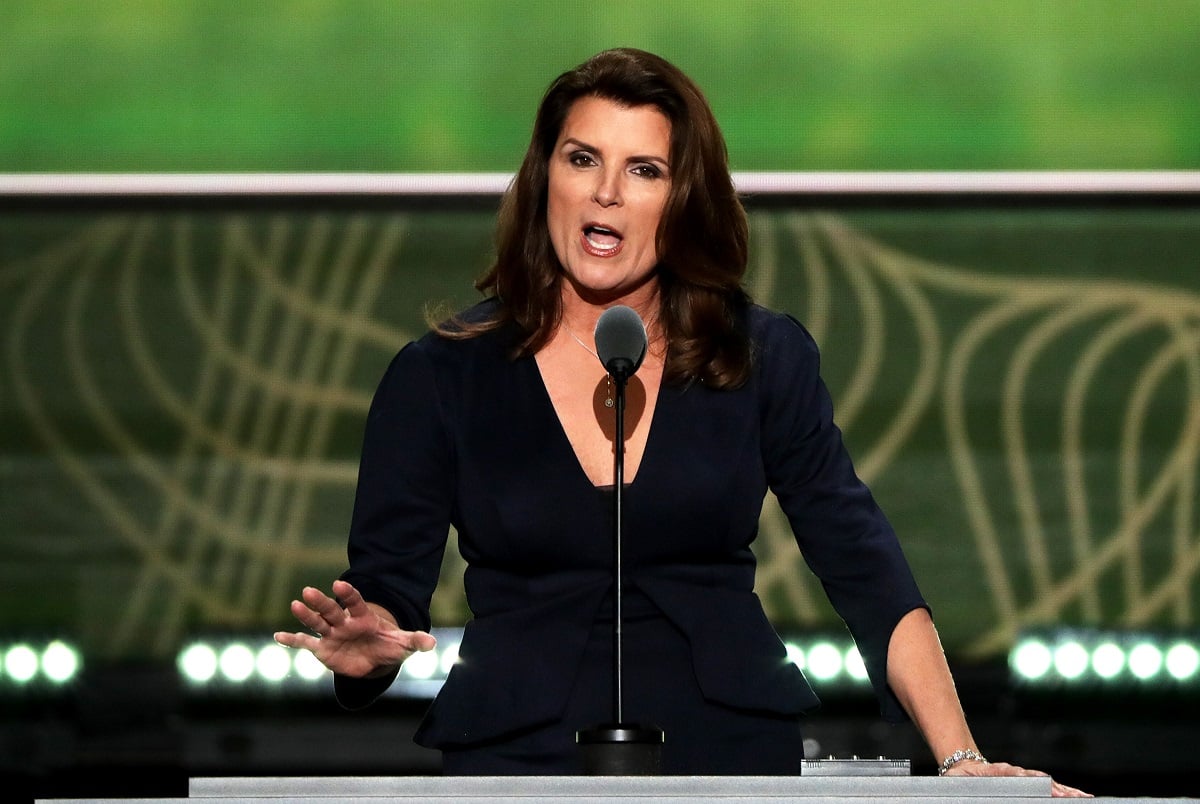 Kimberlin Brown's early acting credits and debut on 'The Young and the Restless'
Originally Brown started her career as a model, and her work took her to cities such as Paris and Milan. Although Brown loved modeling, she turned her attention to acting. Her first role came in 1984 on an episode of Fantasy Island. Before long, casting directors noticed Brown, and she received more offers.
RELATED: 'The Bold and the Beautiful' Actor Kimberlin Brown Says She Was Up for Lead Role in 'Weird Science'
She had small roles in the 80s comedies Back to School and Who's That Girl. Brown also got her first dose of daytime television with roles on the CBS series Capitol and the NBC soap Santa Barbara. In 1990, she would land her big break when cast as Sheila on The Young and the Restless. Sheila's rivalry with Lauren Fenmore (Tracey Bregman) and the kidnapping of Lauren's son catapulted the character into soap opera stardom.
Kimberlin Brown's work on 'The Bold and the Beautiful'
In 1992, Brown and her character would jump ship to The Young and the Restless' sister soap The Bold and the Beautiful. Just like in Genoa City, Sheila wreaked havoc in Los Angeles. Sheila's marriages to Eric Forrester (John McCook) and James Warwick (Ian Buchanan) and her terrorizing the Forresters were key storylines during the character's tenure.
Brown's performance as Sheila earned her two Soap Opera Digest Awards for Outstanding Villainess. It also earned her a Daytime Emmy nomination for Outstanding Supporting Actress in 1993. Brown would play Sheila on and off throughout the years. Earlier this month, she made her return to The Bold and the Beautiful as the mother of Dr. John "Finn" Finnegan (Tanner Novlan), the husband of Steffy Forrester (Jacqueline MacInnes Wood).
Kimberlin Brown's net worth and how she earned it
Brown lives in San Diego, California, with her husband Gary Pelzer and their kids Alexes and Nicholas. Aside from acting, Brown and her husband Gary Pelzer own several small businesses, including an interior design company and an avocado farm. According to Celebrity Net Worth, Brown's net worth is $5 million.
Although Brown's busy with her other ventures, nothing could stop her from stepping back into Sheila's shoes. As Brown told Entertainment Tonight, "I'll play as long as they have me."