Why 'Mulan' Could Be the Next Fan-Favorite Disney Live-Action Movie
The fiercest warrior in China returns to the silver screen this March. Here's why 'Mulan' some fans think this could be Disney's best live-action film.
With a few Academy Award and Grammy nominations, in addition to billions of dollars in box office sales, Disney truly found their groove remaking some of their most beloved animated movies. While some were more widely accepted than others, fans have high hopes for the next Disney live-action movie set for its theatrical release. Here's what sets Mulan apart from other Disney reboots.
Disney is creating a live-action remake of their animated movie, 'Mulan'
She's loyal, brave, and true. Mulan stars Liu Yifei as the title character, Hua Mulan, a girl who masquerades as a man to join the Chinese army, save her father, and protect her family. The trailer shows this character fighting with a sword, even riding on horseback.
There were a few big differences between this live-action reboot and the original animated film. In fact, unlike Lady and the Tramp and The Lion King, Mulan will be more closely linked to a Chinese fable than the 1998 Disney movie. During one interview with The Hollywood Reporter, Director Niki Caro elaborated on working with Disney to create Mulan.
"In all my work that is centered in cultures not my own, I hope that comes through because that is incredibly important to me," she said. "When I made Whale Rider, I saw that to be specific and authentic is to be universal, and I've continued to work in an identical way ever since. As the projects get bigger, the more certain I am that cultural authenticity and specificity is the only way to approach my work."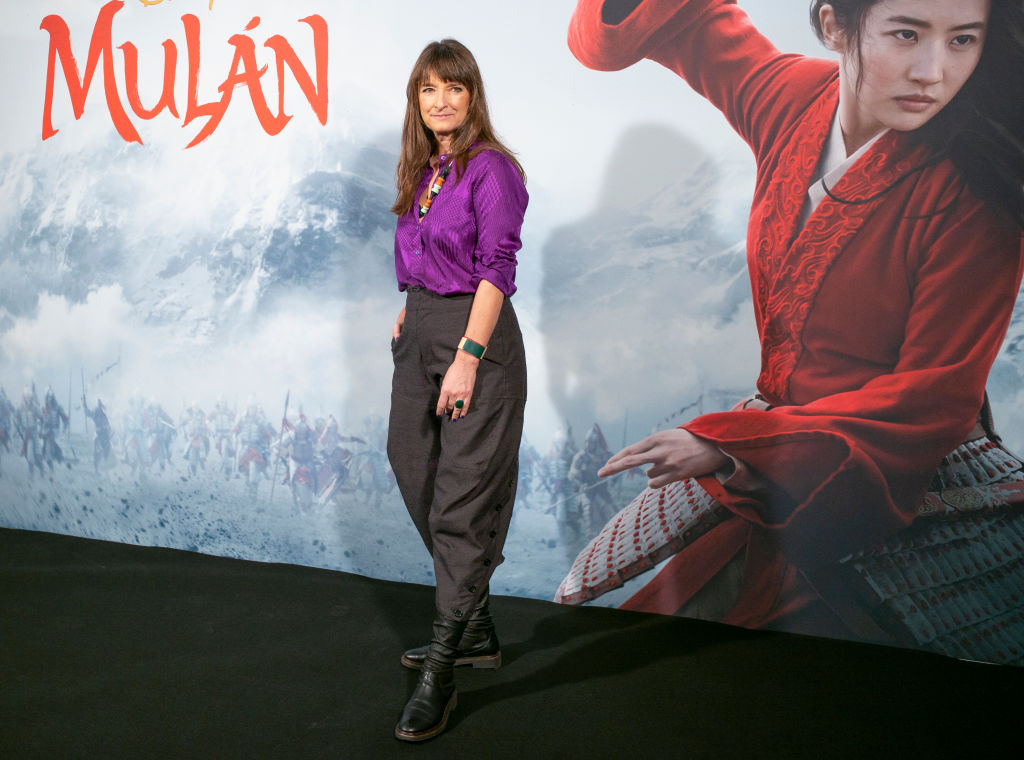 This adaptation features new characters and a different telling of this animated story
Because of its ties to the original Chinese ballad, there are a few exclusions from this live-action movie. There won't be a Mushu and there won't be any musical numbers. (Although, instrumental versions songs from the original soundtrack appear in the movie's trailer.)
There are two new villains, one of which is a shape-shifting witch. Perhaps most surprising is Disney's choice to exclude General Li Shang from this adaptation, replacing Mulan's love interest with the character Chen Honghui, played by Yoson An. This means viewers are in for a very different version of Mulan's story.
This live-action reboot is also the first of Disney's remakes to warrant a PG-13 rating. (Other recently-released live-action films, including The Lion King, Dumbo, and Aladdin, have been rated PG.)
Disney fans already shared their excitement for the upcoming 'Mulan' movie
Since Disney first premiered the trailer for their upcoming action movie, some fans took to social media, sharing their excitement for this adaptation. The official trailer itself earned over 11 million views in a matter of weeks.
"Mulan live-action, oh my God, I have to see it. Also over the moon that they used 'Reflection' in the trailer because I sat there singing along and it made me emotional," one Twitter user wrote.
"It feels like this is an unpopular opinion but I think the live-action Mulan looks pretty good. One of the few live-action remakes I'm interested in seeing," another Twitter user said.
Although Mulan is the next live-action adaptation to premiere, Disney has a few other remakes in the works. That includes new versions of The Little Mermaid, Bambi, and Pinocchio. These are all expected to premiere in the coming years.
Disney's live-action adaptation of Mulan premieres on March 27, 2020. Until then, fans can watch the animated movie on the company's streaming platform, Disney+.