'Muppets Haunted Mansion' Disney+ Review: Gonzo Goes Ghostbusting
The Muppets have struggled to find their appropriate niche since their triumphant return in the 2011 movie. When Muppets Most Wanted underperformed, they went back to television. The ABC prime time series was fun mocking the single camera format, but couldn't sustain. The Disney+ series Muppets Now seemed promising. Now they've got an hour-long Halloween special for the streaming service, Muppets Haunted Mansion.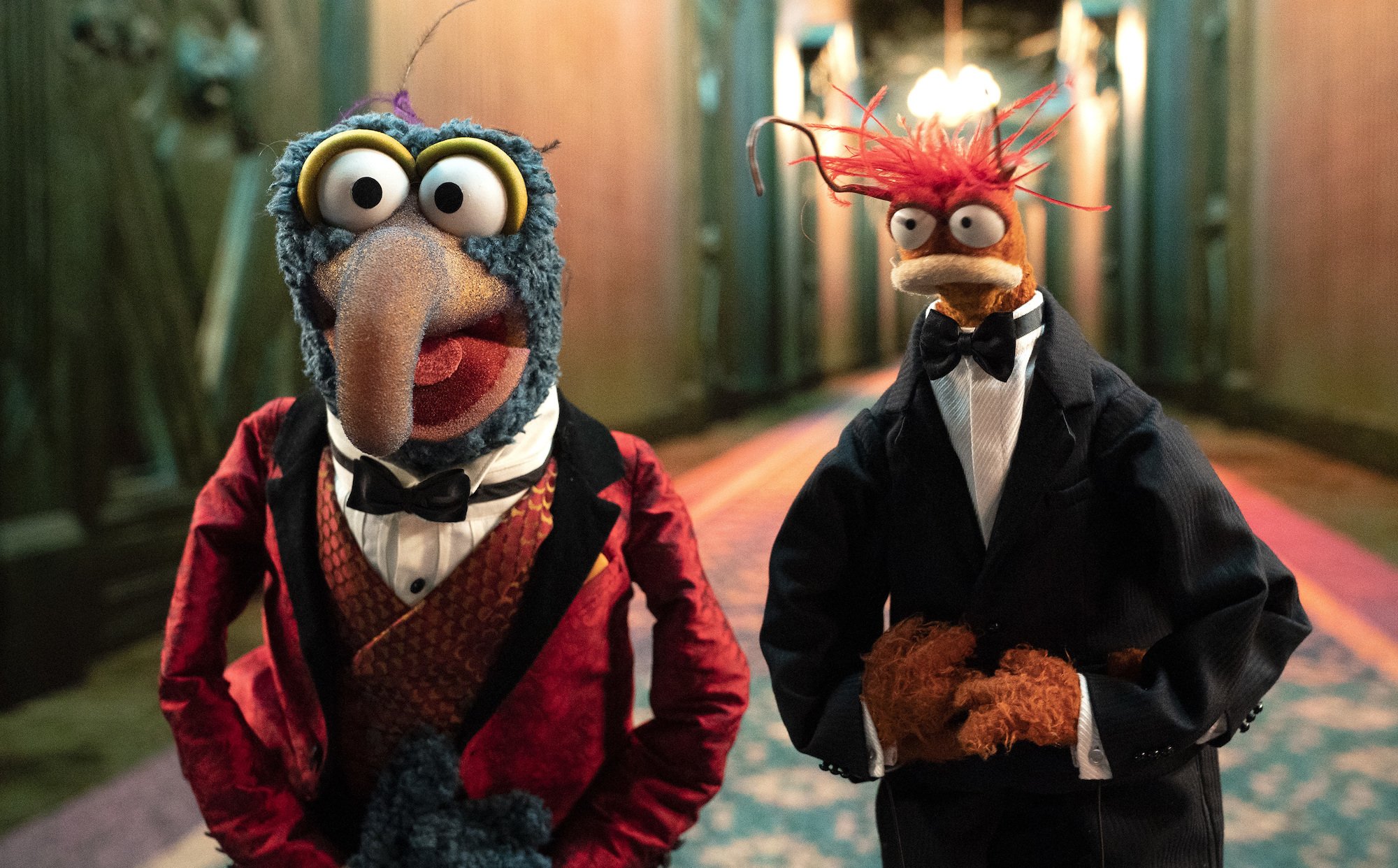 Is 'Muppets Haunted Mansion' based on the Disneyland attraction?
Muppets Haunted Mansion combines two Disney IPs. Gonzo skips the Muppet Halloween party to attend this mansion experience. If they don't survive the night in the mansion, they have to stay there forever. Fans of The Haunted Mansion attraction will recognize a lot of the things Gonzo, and his buddy Pepe Le Prawn, encounter. 
The entry room stretches and the portraits change, and more as Gonzo and Pepe explore more rooms. In Muppets Haunted Mansion the house belongs to magician The Great MacGuffin, who disappeared 100 years ago. The tie-in with magic appeals to Gonzo and adds to some of the Disneyland Haunted Mansion lore. 
Which celebrities are in 'Muppets Haunted Mansion'?
Like any Muppet movie or TV show, Muppets Haunted Mansion is filled with real-life celebrities. The biggest role is probably Will Arnett as the host, who guides and teases Gonzo and Pepe along the way. Then there's Taraji P. Henson as a historical figure Pepe meets in the mansion.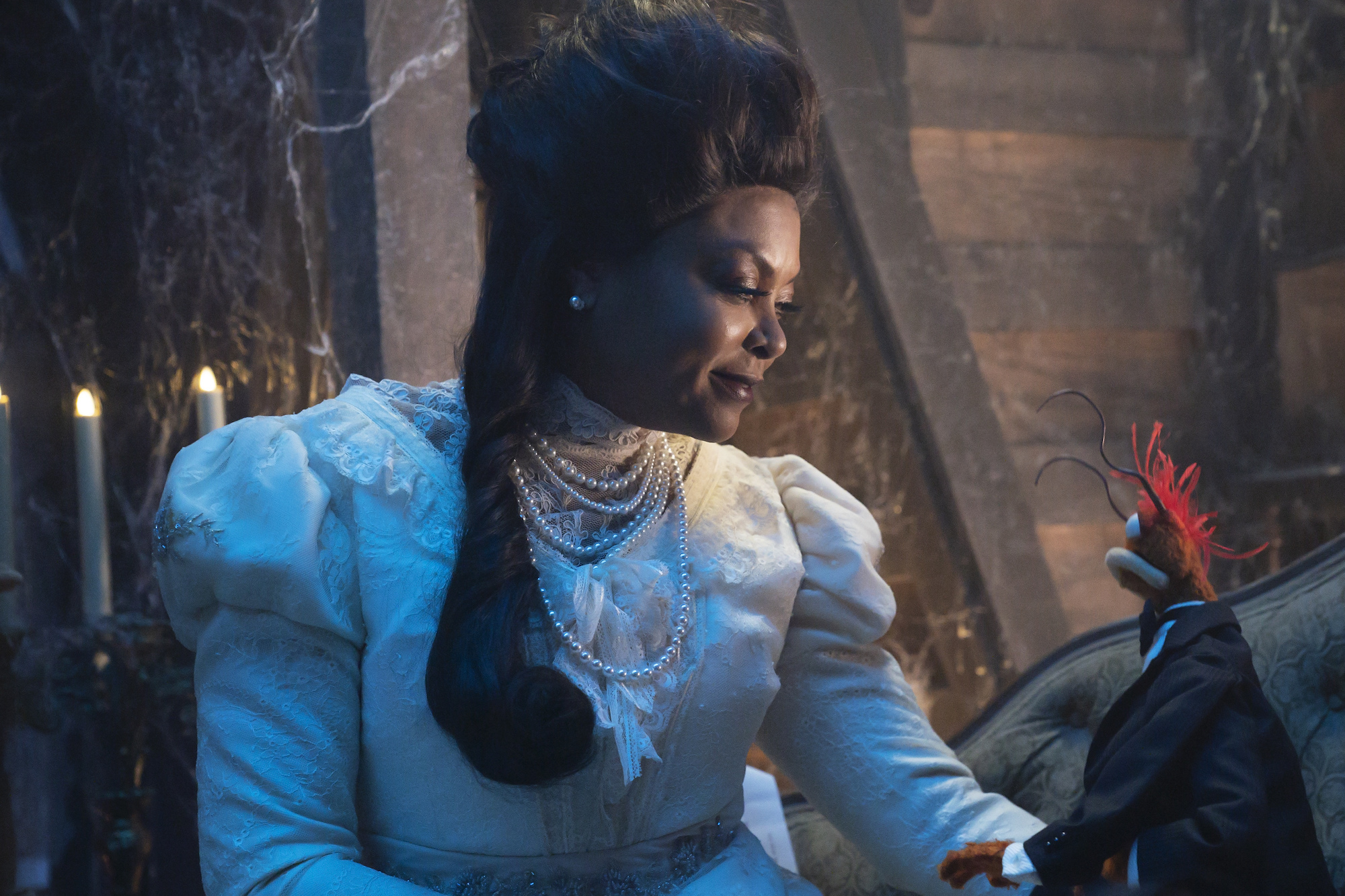 Yvette Nicole Brown, Darren Criss, John Stamos and, of course, Danny Trejo also pop up. Muppets Haunted Mansion must have been one of Ed Asner's last roles, but he's only a ghost with no dialogue. 
Of course, the Muppets themselves are celebrities. Their Halloween costumes are fun, and most of them show up again as characters in the mansion. There are some new scary Muppets that are cute and they all make Muppet-worthy horror puns. Then they comment on the fact that they made an irreverent joke, in pure Muppet fashion. There's a credit for Walter and it's good that they're keeping him canon, though he's not prominent and you could miss him. 
The music and message of the special 
Muppets Haunted Mansion features some new, original music. None of it is up to Paul Williams or Bret McKenzie's level. The best song is Dr. Teeth's cover of "Dancing in the Moonlight."
But, the graveyard song "Rest in Peace" feels like a light riff on The Nightmare Before Christmas. "Life Hereafter" is a catchy, hoppy diddy like "We're Doing a Sequel" and "Moving Right Along" from the movies. Hensen and Pepe sing a tango duet.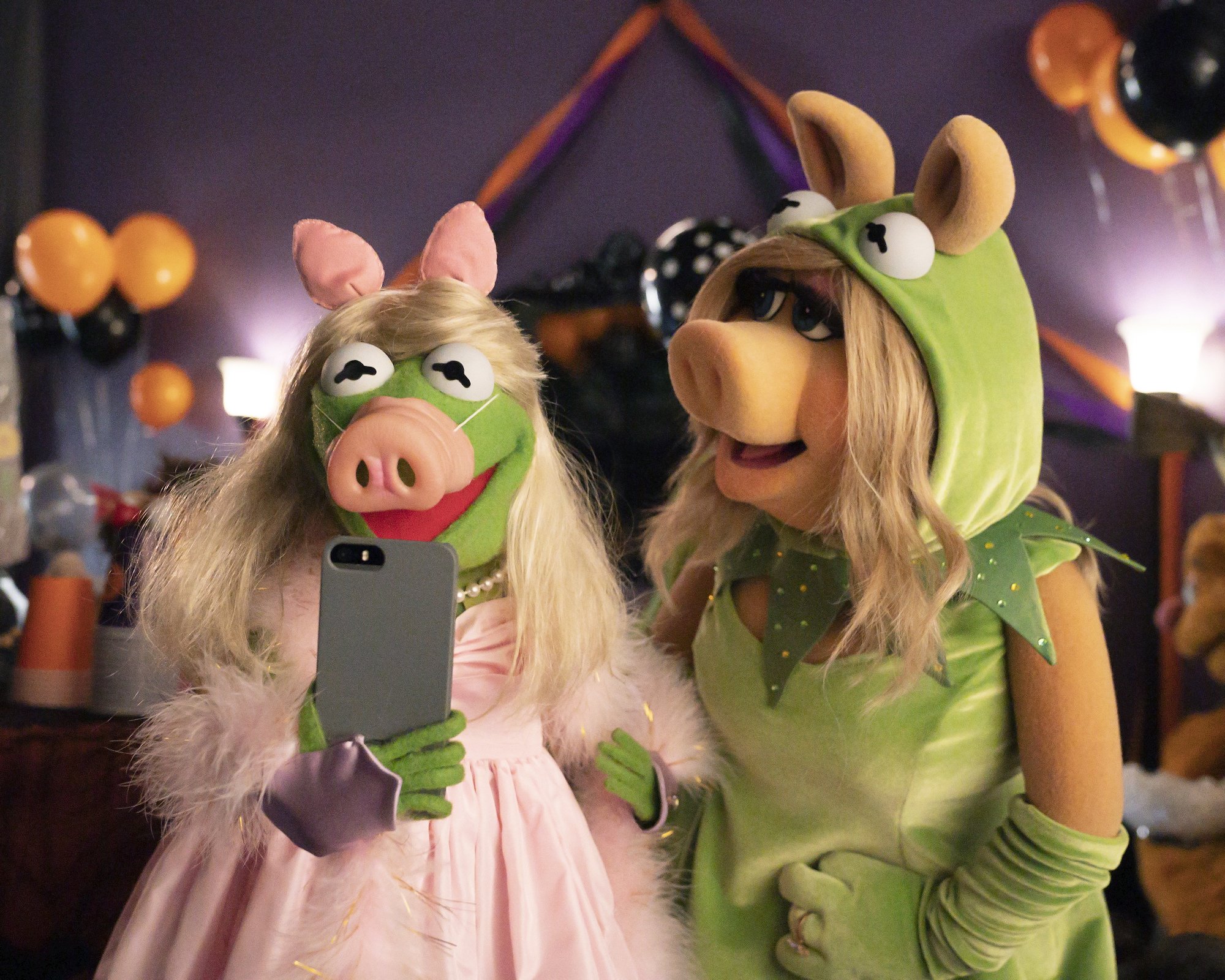 Muppets Haunted Mansion has a good message right at the top. Kermit tells Gonzo, "You don't have to be The Great Gonzo to be great, Gonzo." He means your friends appreciate you. Yes, Gonzo should have partied with his friends instead of going to an exotic message. Pepe ends up being more tempted by the spirits than Gonzo, so how rare it is for Pepe the Prawn to have the major arc in a Muppet story.
It's a bit trite and easy to resolve in 50 minutes. Muppets From Space kind of covered this theme too, but the kids watching Disney+ weren't born yet when that movie came out. It wasn't the best Muppet entry, either. Muppets Haunted Mansion may be a slight entry in the Muppet franchise, but the characters mock it for being low-budget fluff anyway so it's all part of the fun. Muppets Haunted Mansion premieres Oct. 8 on Disney+.