'Muppets Haunted Mansion' Was 'Up' Actor Ed Asner's Final On-Screen Appearance Before Death
The Muppets Haunted Mansion is streaming on Disney+, right on schedule with the Halloween season. As part of the Hallowstream collection, the Muppets special includes several well-regarded names. Ed Asner, aka Carl Fredericksen from the Up movie, has a posthumous appearance as Claude in the Disney+ feature.
Asner died in the summer of 2021, but he worked up until the end of his life. Aside from the multiple productions he will posthumously be credited in, Muppets Haunted Mansion was one of his last.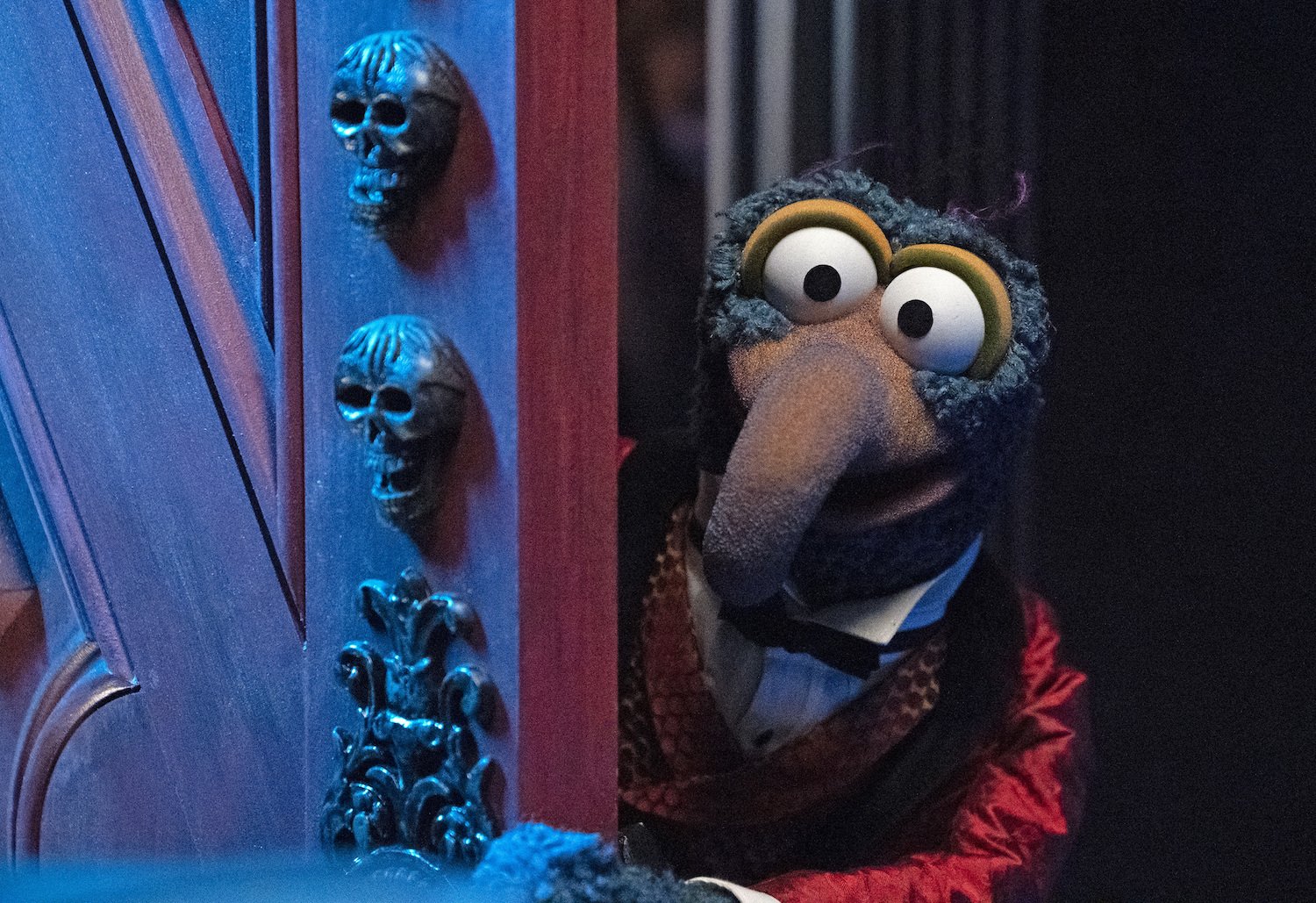 What is 'Muppets Haunted Mansion' about?
According to Disney, the plot synopsis for the new special follows Gonzo. Although he is a fearless and daring character, he embarks on a chilling new adventure: The Haunted Mansion. The company also released the following description:
Inspired by all four of the iconic Disney Haunted Mansion attractions located across the globe at various Disney Parks, the Muppets Haunted Mansion includes many hidden easter eggs for Disney fans and "Muppet-ized" sets and props that help immerse viewers in the storytelling experience.
The cast is a hefty list of names, from leading roles to performing and singing bust characters. Will Arnett is the infamous Ghost Host, Asner was cast as Claude, Yvette Nicole Brown as the Hearse Driver, and Darren Criss is The Caretaker.
Two other celebrities, Taraji P. Henson and John Stamos, are involved as well. Henson portrays the ghoulish Contance Hatchaway, and Stamos plays himself.
According to Collider, Muppets Haunted Mansion is Asner's last on-screen appearance.
Ed Asner played the lead in 'Up'
When Up hit theaters, audiences weren't expecting much. At first glance, viewers just saw a grumpy older man who flies off to Paradise Falls with Russell. But there is more than meets the eye with this film.
Up starts with Carl Fredericksen meeting his childhood sweetheart Ellie. They later marry and have dreams of running away to Paradise Falls. The couple saves up money in a jar but constantly needs to dip into it. Ellie eventually grows old and dies, leaving Carl widowed. He frequently refers to Ellie, hinting that he is talking to her spirit. But when Carl finds a big-budget construction site near his home, he wants to do everything he can to stay. When that doesn't work out, the balloon salesman single-handedly turns his house into a colorful, flying object.
Asner wasn't sure about the film until he learned more about it. The late actor was even relieved at how "adult" the Up movie seemed. Critics and audiences alike praised the Disney flick. Now, it's considered America's favorite Pixar movie.
Asner died on Aug. 29, 2021, at 91 years old.
There will be a live-action 'Haunted Mansion' reboot
The 2003 Eddie Murphy movie won our hearts, and Muppets Haunted Mansion followed suit. But Disney found an opportunity to redo its theme park attraction-based flick.
The new Haunted Mansion reboot began casting but not filming. Tiffany Haddish, Lakeith Stanfield, Rosario Dawson, and Owen Wilson are all set to star. But Disney has not released character and plot information. And the studio is barely in the early stages of filming in Atlanta.
While we await the new "grim-grinning ghosts" flick, Disney+ subscribers have free reign to stream both 2003's Haunted Mansion and the Muppets special. Both are part of the October 2021 Hallowstream schedule.