Music Maestro D'Angelo to Work His Voodoo on the Verzuz Stage
Verzuz announces D'Angelo as the next artist in the lineup.
After the last Verzuz event with Keyshia Cole and Ashanti, Swizz Beatz teased the next one would be major too. Social media is buzzing with the news that D'Angelo is the next artist on the ticket, which comes as a somewhat of a surprise.
This month, it will be time to line up for a virtual piece of "Devil's Pie" once the musician hits the stage with a special performance.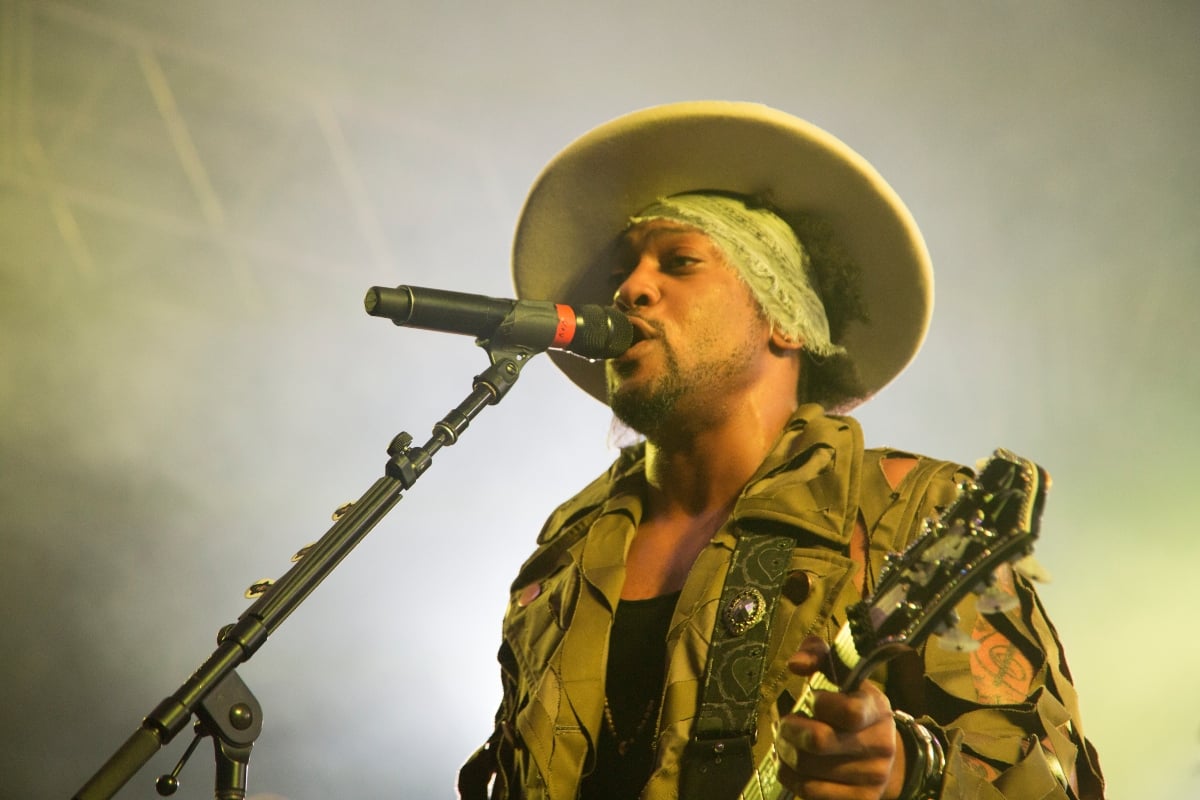 D'Angelo Verzuz will stream from the Apollo
Coming live and direct from Harlem, D'Angelo is going to grace the Verzuz stage from the Apollo Theater. Fans should mark their calendars for Feb. 27 8 p.m. EST for the occasion, as this is sure to be one for the books.
Why? Though his music is beloved by the people and D'Angelo is ridiculously talented, he's notoriously elusive.
He released his first album Brown Sugar in 1995 and followed up with Voodoo in 2000. After a 14-year hiatus, D'Angelo hit fans with Black Messiah, his last studio album in 2014. He's never stopped creating or collaborating, but the singer does not favor the spotlight.
D'Angelo's songs can be found on neo-soul, funk, rock, and R&B playlists all over and he continues to be a favored artist when it comes to covers. Just fall down the YouTube rabbit hole to count up the fan versions of "Untitled (How Does It Feel)."
D'Angelo hit Instagram Live with D-Nice to announce the Verzuz event, and stated he'll be there with friends. Who may those friends be? Erykah Badu, The Roots, Jill Scott, Dave Chappelle, and Raphael Saadiq are all worthy guesses. Show up, music lovers. This is like Lauryn Hill stepping out for a virtual set.
Where has D'Angelo been?
It's been years since D'Angelo has been in the public eye. He's done collaborations and given lectures at places such as the Red Bull Academy, but his fans have wanted more.
In 2019, a documentary about his life debuted at the Tribeca Film Festival. Titled Devil's Pie, it centers on D'Angelo's music, his 2015 tour, and the reasons he's been so low-key. The film features interviews with the singer, his family, peers, and delves into some of the personal and professional hardships he's faced — behind the scenes. But D'Angelo is still standing.
According to Okayplayer, the musician launched a new radio station in January called Feverish Fantazmagoria on the Sonos platform where he handpicks music from multiple genres.
In a press release from Sonos, D'Angelo said the experience "includes some crate digging; a lot of psych rock and funk rock in there, even some gospel and soul. Just a lot of incredible music that's fun and inspires me."
The Veruz is perfect timing for D'Angelo and it'd be interesting to hear how Swizz Beatz and Timbaland convinced him to join the party. Knowing how the show works its nostalgia magic, the singer should see a well-deserved bump in his streaming numbers and piqued interest in his entire catalog.
Perhaps there's a chance D'Angelo is serving up new music this year too. Tune in on Feb. 27.