Musician and Former YouTuber Troye Sivan Appeared in Marvel's 'X-Men Origins: Wolverine'
When a person gets famous one way, the public often finds out that person took a shot at fame another way. So it goes with YouTuber Troye Sivan, who sports not only a solid music career but a few movie appearances under his belt. 
The South African native, 24, developed a following on YouTube after moving to Australia. That led to his appearance in X-Men Origins: Wolverine, which was filmed in Australia. Although that movie is considered one of the lesser entries in the X-Men canon, Sivan forged a solid career that continues to touch both music and movies. 
How did Troye Sivan get famous?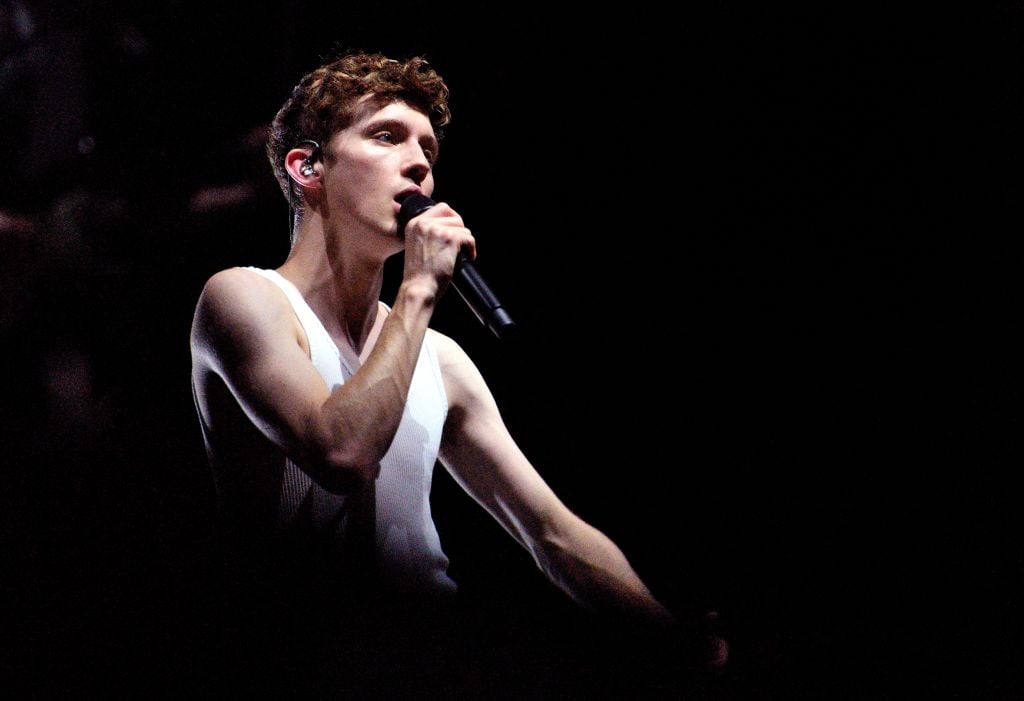 Sivan was born in South Africa, but rising crime there greatly concerned his family, who decided to move to Australia when Sivan was 2. Like many a young star, Sivan initially gained attention when he sang the national anthem and appeared on Star Search. He released his first EP, the aptly titled Dare to Dream, that same year.
By 2012, YouTube had become one of the primary outlets for young kids to gain attention for their creative endeavors. He had shared his music on the site but also began posting vlogs in 2012. Word spread, and Sivan eventually amassed 4 million subscribers, with his views reaching more than 243 million. He got a record deal in 2013, and that's when the needle hit the record and his career truly took off.
In 2014, Time magazine named Sivan one of the Most Influential Teens, alongside former President Obama's daughters, actress Kiernan Shipka and Lorde. Sivan's entry read, "The South African-Australian may have initially broken through as an actor—he snagged a role in 2009's X-Men Origins: Wolverine after a Hollywood producer found him on YouTube—but he's found major success this year as a musician. Thanks in large part to the support from his 2.8 million YouTube subscribers, Sivan's latest EP, TRXYE, which he recorded in secret, topped iTunes sales charts in more than 50 countries following its August release."
How did Sivan get to be in the Wolverine movie?
The producers of the first X-Men spinoff movie needed someone to play the young Wolverine, with the movie exploring the early days of the clawed hero before he looked a lot like Hugh Jackman. Kodi Smit-McPhee was originally cast in the part, but he dropped out to make The Road. 
That worked out well for Sivan, after casting directors saw him sing as the Channel Seven Perth Telethon. He had starred in the title role of the musical Oliver the year before. The Wolverine movie was to film at Fox Studios Australia, so it was convenient for Fox to hire a local.
X-Men Origins: Wolverine was highly anticipated as the first "solo" X-Men movie. When it came out in 2009, it was generally considered a disappointment, particularly for how it underplayed the character of Deadpool, played by Ryan Reynolds. Regardless, it's still considered a boost for Sivan, who continued his association with the movies. 
What's new with Troye Sivan?
In 2018, Sivan received a Golden Globe nomination for the song "Revelation" from the movie Boy Erased; a film about a teen (Lucas Hedges) forced to undergo gay conversion therapy, a practice widely decried as inhumane. Sivan also starred in the movie, with the subject being close to his heart as a gay man.
His music career continues to go strong. His most recent release is a duet with Allie X called "Love Me Wrong." He also joined the billion-streamed club with his 2015 song "Youth" from his debut album Blue Neighborhood. "This song was the one that absolutely changed my life," said Sivan, according to The Music Network.