Musician Rory Feek Marks a Somber Anniversary
Country musician Rory Feek marked a somber occasion, sharing that four years ago on March 4 his wife Joey died.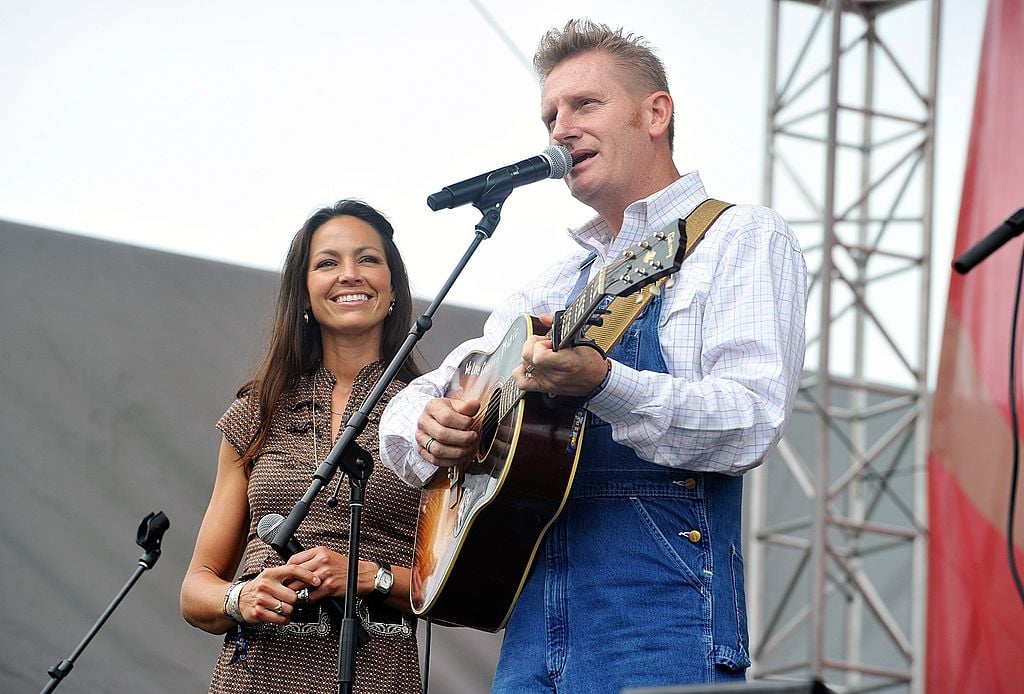 He shared a photo on Instagram. He is quietly sitting on a bench by his wife's grave. "…four years," was the only caption. Feek's pain is offset by some of the happier memories he commemorates. This past June would have been his 17th wedding anniversary. "…seventeen years ago today we stood at the alter and vowed to love each other 'til death do us part'. We were young, scared and excited to discover the life and story God held in store for us," he shared along with wedding photos.
"We had no way of knowing then the incredible journey He was about to take us on… the family we would become, music we would make, the places we would go, the baby we would have, the faith we would need, and the hope we would one day get the chance to share with others," he continued with his post. "All we knew that day was that we were saying "I do" to each other and we meant it."
His wife is never far from his thoughts
Joey Feek died after a battle with cervical cancer at age 40 in 2016. Feek documented her journey in his blog, giving fans and friends updates with each glimmer of hope and bout of sadness. A year after her death, Feek told Today he planned to spend his life celebrating his wife. "I have been blessed with the chance to not only be part of a beautiful story with Joey, but also have the chance to tell the parts about me and my life that weren't so beautiful," he shared.
"I'm trying to be honest and share the good and the bad and the ugly and the really beautiful," Feek continued. "And maybe some other folks could see themselves in there somewhere and be encouraged."
As a writer, Feek sees the journey instead of the fairytale. "Sometimes, people look at our life and our marriage as a magical kind of story, but a lot of it really is about the journey and how we got to where we were, and where we are. Our story is very beautiful but when you give it context, it can change everything."
Feek generously shared his love story with fans
During his wife's cancer battle, and even before, Feek shared details of their lives. The birth of their daughter Indiana and also news about their career. Feek wrote about what it is like to live and work on a farm. But he also shared details of his wife's battle with cervical cancer the first and second time.
He also broke the heart-wrenching news that after bravely facing the disease, his bride was gone. "My wife's greatest dream came true today," Feek wrote the day his wife died. "She is in Heaven. The cancer is gone, the pain has ceased and all her tears are dry.  Joey is in the arms of her beloved brother Justin and using her pretty voice to sing for her savior."
"At 2:30 this afternoon, as we were gathered around her, holding hands and praying.. my precious bride breathed her last.  And a moment later took her first breath on the other side," he wrote.
"As I held her hand and kissed her goodbye one last time… I was reminded of another dream of hers that came true.  A few months ago through gracious help of Kathy Olen, a friend of ours in Nashville, and many others… I had been sent a short video that Dolly Parton had made for Joey."