'My 600-Lb Life': Does Dr. Now Charge for Surgery On the Show?
My 600-Lb Life star Dr. Now has become something of a celebrity among fans of the show. They love his approach to helping his patients, which often involved no-nonsense bluntness. They also seem to get a kick out of his various mannerisms. But some fans have been left wondering, do the patients have to pay for their surgery? And do they get paid for appearing on My 600-Lb Life?
Does Dr. Now charge patients for surgery on 'My 600-Lb Life'?
My 600-Lb Life star Dr. Now is serious about helping his patients — he adheres to the Hippocratic Oath as much as possible, it seems. He explained as much during a chat with Houstonia magazine. 
"Looking at the moral obligation that we've got, you see somebody who has no life who could have a life. We don't need to be rich. We do make a living, but we don't need to worry about making a living out of every patient we see," he told the publication.
"I never let the camera change my behavior toward any patient. I do exactly the same thing if the camera is there or not," he added. 
So perhaps it may come as no surprise that Dr. Now does not charge patients on the show for their appointments and procedures. As fans would agree, he doesn't seem like the type of person to milk someone else's troubles for money. 
Are patients paid for being on the show?
Not only does My 600-Lb Life grant free access to Dr. Now and his adjuncts, but patients are actually granted stipends for appearing on the hit TLC show. While it's not quite the same as a celebrity television paycheck, it offers them something to offset possible travel costs and other expenses. 
According to The List, those who appear on My 600-Lb Life are granted a flat $1,500 payment for their decision to join the show. What's more, if they find that the individual must relocate themselves in order to be closer to Dr. Now, the show offers a $2,500 moving fee. 
This is a fairly big boon, as bariatric surgery can be incredibly expensive. In fact, it can cost between $20,000 to $30,000 to get surgery without insurance. According to Obesity Coverage, the average cost of gastric bypass surgery is $23,000, the average cost of a lap band is $14,500, and the average cost of sleeve gastrectomy surgery is $14,900. 
These prices are no laughing matter, so it's nice that patients not only receive it for free, but receive a flat stipend for their attendance to boot. 
Dr. Now came up with 'My 600-Lb Life'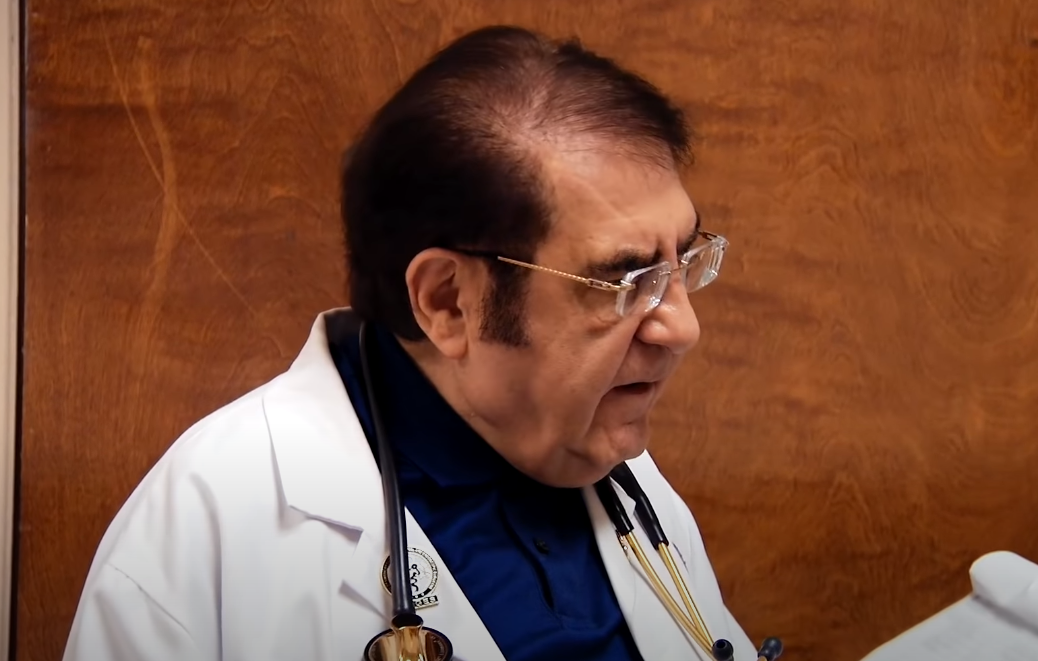 Dr. Now isn't just everybody's favorite doctor on My 600-Lb Life — he's also the reason the show exists, according to his son, Jonathan Nowzaradan. 
"It was actually my father, he's a doctor on the show. And he would call me with terrible ideas. And one day he had a good one, and it was based on helping people as opposed to just entertaining people," Jonathan Nowzaradan said on The Donna Drake Show. 
"When we first started people had gotten to that point where, for lack of a better term they were mythological — they didn't go out, there wasn't social media, so you didn't know there were people suffering from severe obesity like that behind walls," he added.