'My 600-Lb Life': Does Dr. Now Still Do Surgery?
My 600-Lb Life stars a variety of individuals seeking assistance when it comes to weight loss leading to bariatric surgery. The show also stars Dr. Now, the bariatric surgeon hired to help those patients who appear on the show. The doctor is a fixture of the show, beloved for his approach, which is stern but fair. However, Dr. Now is getting on in years, and some fans are left wondering if the My 600-Lb Life star is still doing surgery outside of the show. 
Does Dr. Now charge patients on the show?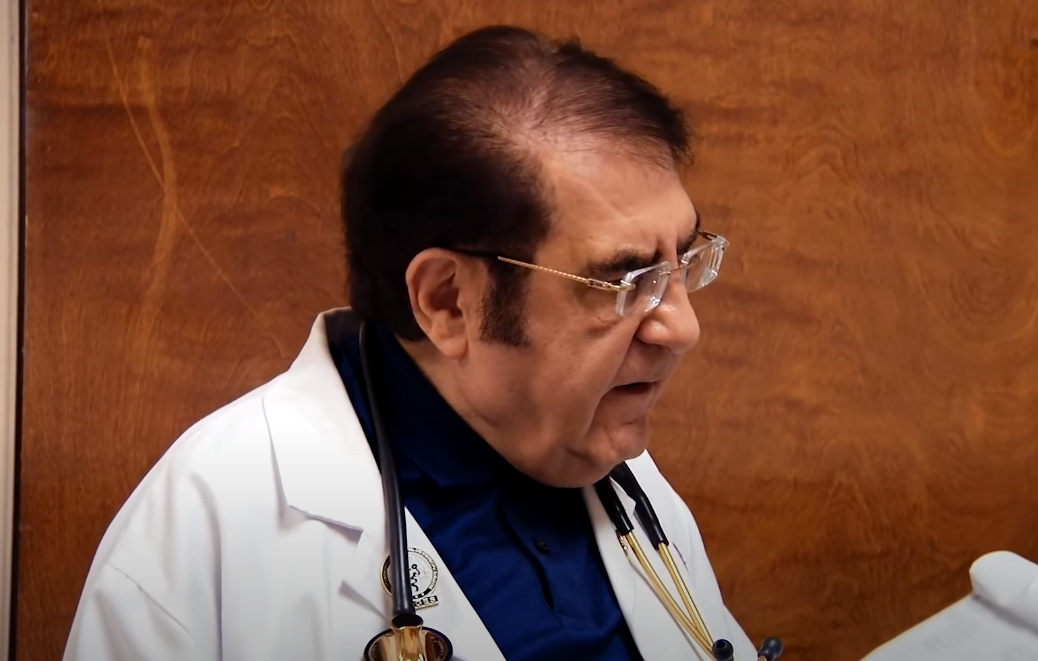 Individuals who appear on My 600-Lb Life are often desperate for some type of assistance, lest they face the potentially mortal consequences of their weight. Dr. Now sees his role as a doctor to be one of assistance, not a money matter. 
"Looking at the moral obligation that we've got, you see somebody who has no life who could have a life. We don't need to be rich. We do make a living, but we don't need to worry about making a living out of every patient we see," he told Houstonia magazine.
"I never let the camera change my behavior toward any patient. I do exactly the same thing if the camera is there or not," the TLC doctor added.
To this end, Dr. Now does not charge patients on My 600-Lb Life for their consultations and surgeries. In fact, the show pays patients a flat $1,500 for participating. 
Additionally, if the patient needs to relocate closer to Dr. Now in order to go through with surgery, TLC will provide the patient a $2,500 relocation stipend. On its own, the free surgery is huge — without insurance, bariatric surgery can cost between $20,000 and $30,000. 
'My 600-Lb Life' doctor is still going strong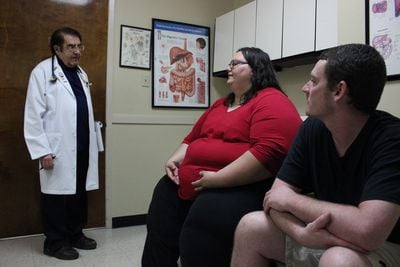 Although Dr. Now is clearly getting on in age, the bariatric surgeon is still going strong. In fact, the My 600-Lb Life star still operates his practice and performs consultations and surgeries beyond the scope of the TLC show. 
In fact, some fans may be surprised to learn that Dr. Now is actually 76 years old — something his demeanor and active life mask quite well. Dr. Now has been practicing medicine since he graduated from the University of Tehran in 1970. 
The bariatric surgeon hasn't given any indication that he plans to retire anytime soon. It's hard to imagine Dr. Now not working, or not appearing on My 600-Lb Life. Here's hoping for more fruitful years with the TLC star. 
What is Dr. Now's diet plan?
Dr. Now's diet plan is no laughing matter. The My 600-Lb Life star asks that his patients cut back their daily caloric intake quite a bit. For Dr. Now, this means a reduction down to 1,000 to 1,200 calories per day. 
For Dr. Now, surgery isn't able to solve all of a patient's problems. He wants the patient to become accustomed to eating smaller meals with healthier foods involved so that they don't rubber band after their surgery. This means meals with fewer sugars, including carbs, as well as fatty and oily foods. 
According to Dr. Now, surgery "may address the mechanics of how much food you will need in order to feel full, or how much of the nutrients and calories are absorbed into your system, but the surgery does not control your own post-surgical behavior."