'My 600-Lb Life': Dr. Now Has Faced Multiple Malpractice Accusations
My 600-Lb Life star Dr. Now is beloved by fans of the show. The popular bariatric surgeon is well-known for his unwillingness to accept excuses, blame, or any nonsense from the participants on the show. However, as much as fans and some participants may love Dr. Now, the star has faced some controversy. Specifically, several patients have organized lawsuits against Dr. Now, claiming malpractice to some degree.
Does Dr. Now charge patients on 'My 600-Lb Life'?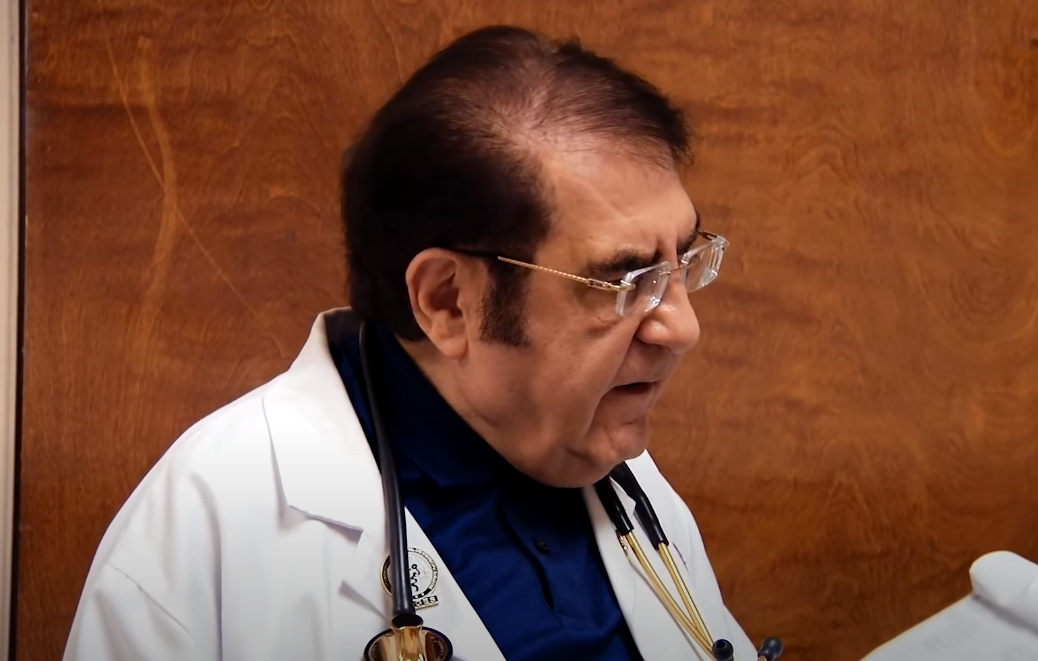 Bariatric surgery is very expensive, especially when it's not covered by insurance. This has left some My 600-Lb Life fans wondering how the show addresses the costs, including Dr. Now's fees. 
However, Dr. Now takes his commitment to bettering lives seriously. As a result, he doesn't charge show participants for their participation in the program. 
"Looking at the moral obligation that we've got, you see somebody who has no life who could have a life. We don't need to be rich. We do make a living, but we don't need to worry about making a living out of every patient we see," he told Houstonia magazine.
Additionally, the hit TLC show grants My 600-Lb Life participants a flat $1,500 payment for participating in the show. Additionally, if the individual must move in order to be closer to Dr. Now, TLC offers them a $2,500 moving benefit. 
"I never let the camera change my behavior toward any patient. I do exactly the same thing if the camera is there or not," said Dr. Now. 
Dr. Now has faced several malpractice claims
Although My 600-Lb Life star Dr. Now is beloved by both viewers and participants, the man has faced plenty of controversy in the past when it comes to his medical practice. As a matter of fact, Dr. Now has faced a few instances of malpractice claims and lawsuits. 
Dr. Now was sued by Colleen Shepard in 2007 after Tina Shepard died one year after a gastric bypass surgery performed by the doctor. She claims that he failed to follow up properly. The doctor has since explained that they called Tina Shepard repeatedly in order to engage her in follow-up appointments, but that she never showed up. 
Dr. Now faced two lawsuits in 2012, both of which were dismissed. One involved a patient claiming the doctor diagnosed her husband improperly, and the second claimed Dr. Now left a roughly 6.6 inch piece of tubing inside her that punctured her colon. 
The TLC doctor faced a $250 million suit by a patient claiming he botched her abdominoplasty — the patient dismissed the suit in 2018. Finally, Dr. Now was accused of leaving a stainless steel connector as well as tubes inside a 72-year-old woman in 2017. The claim seems to be ongoing. 
'My 600-Lb Life' stars fire lawsuits against Megalomedia
When it comes to My 600-Lb Life, Dr. Now isn't the only one dealing with lawsuits. Megalomedia, the production company behind the hit TLC show, has also received several complaints and has faced legal action. 
L.B. Bonner's family has accused Megalomedia of "gross negligence" per The Ashley's Reality Roundup. Megalomedia allegedly pressured L.B. into filming, and failed to provide mental health followup.
David Bolton has also taken legal action against Megalomedia, making similar claims. He says they provided "absolutely no mental health assistance."
Bonner's family as well as Bolton have both claimed that Megalomedia and My 600-Lb Life failed to properly cover medical expenses, as promised. 
"Defendants coordinated the handling of billing for the surgery and post-surgical care. Although Defendants had promised to pay for all charges, they did not, forcing Plaintiff to pay and for Plaintiff to be subjected to bill collection efforts, adding to his mental distress," read Bolton's lawsuit.