'My 600-Lb Life': Dr. Nowzaradan and Wife Delores Nowzaradan Had a Dramatic Divorce in 2002
My 600-Lb Life star Dr. Nowzaradan is just as important to the show as the patients. Dr. Now's take on interacting with his patients has earned the appreciation of fans, who like his no-nonsense approach. However, there is much of Dr. Now's personal life that fans might not be aware of — including his divorce from wife Delores Nowzaradan. Dr. Nowzaradan and his wife went through an acrimonious divorce that did not paint the doctor in a flattering light. 
'My 600-Lb Life' is a family affair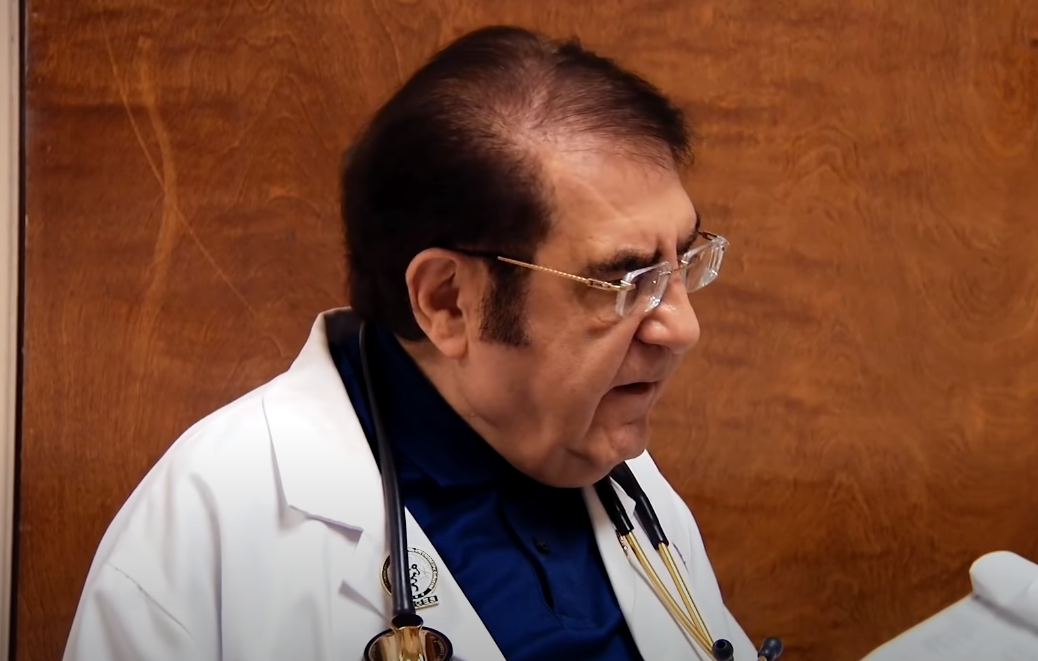 RELATED: 'My 600-Lb Life': Does Dr. Now Still Do Surgery?
My 600-Lb Life isn't just run by TLC — it's actually a Nowzaradan family affair. As a matter of fact, Dr. Now's son, Jonathan Nowzaradan, is the co-founder of Megalomania, the show's production company.
However, this seems to be a father and son endeavor — there's no indication that Dr. Nowzaradan's wife, Delores Nowzaradan, was involved in creating the show. Actually, Jonathan Nowzaradan says this was his father's idea.
"It was actually my father, he's a doctor on the show. And he would call me with terrible ideas. And one day he had a good one, and it was based on helping people as opposed to just entertaining people," he explained on The Donna Drake Show. 
"Now we really don't have to find them, they're coming to us. There are a lot of people out there who need help," he added.
"When we first started people had gotten to that point where, for lack of a better term they were mythological — they didn't go out, there wasn't social media, so you didn't know there were people suffering from severe obesity like that behind walls."
Dr. Nowzaradan and wife Delores Nowzaradan had bitter divorce
Although the TLC doctor seems capable of helping others on My 600-Lb Life, Delores Nowzaradan seems to suggest the same isn't true when it comes to their marriage. In fact, Dr. Nowzaradan's wife pegged Dr. Now as the source of their marital troubles. 
Before Dr. Nowzaradan and his wife were divorced, they were married for 27 years. Delores Nowzaradan filed for divorce in 2002, claiming that Dr. Now exhibited "insupportability" and "cruel treatment."
The divorce hearing resulted in Dr. Now's wife being granted many of their joint assets. According to The List, Delores Nowzaradan received 70% of their joint assets.
The court found in favor of Delores Nowzaradan, "attributed fault in the breakup of the marriage" to the doctor. What's more, the court claimed that Dr. Now "complicated the discovery process by concealing and withholding records, obstructing discovery, asserting baseless privileges, failing to disclose essential information, denying access to records, and failing to comply with court orders."
The Dr. Nowzaradan diet plan
When it comes to My 600-Lb Life, the Dr. Nowzaradan diet plan can be pretty strict. Cutting calories is the biggest change, with many patients eating at most 1,000 to 1,200 calories a day. For Dr. Now this is a matter of preparing the patient's body for post-surgery habits.
This also means cutting out as many sugars, fats, and other such trigger foods as possible, and sticking with leaner meals.
Per Dr. Now, surgery "may address the mechanics of how much food you will need in order to feel full, or how much of the nutrients and calories are absorbed into your system, but the surgery does not control your own post-surgical behavior."