'My 600-Lb Life' Episodes Removed From Hulu, Fans Are Livid
My 600-Lb Life has a dedicated fanbase, thanks in part to Dr. Now, the bariatric surgeon who assists patients in need. However, that same fanbase is starting to feel burned as TLC begins transitioning seasons of the show away from Hulu, and towards Discovery+. In fact, some are saying they don't intend to pay for the service in order to keep up, expressing frustrations with numerous streaming services. Others feel irritated by the pace at which Discovery+ updates its shows.
Seasons of 'My 600-Lb Life' removed from Hulu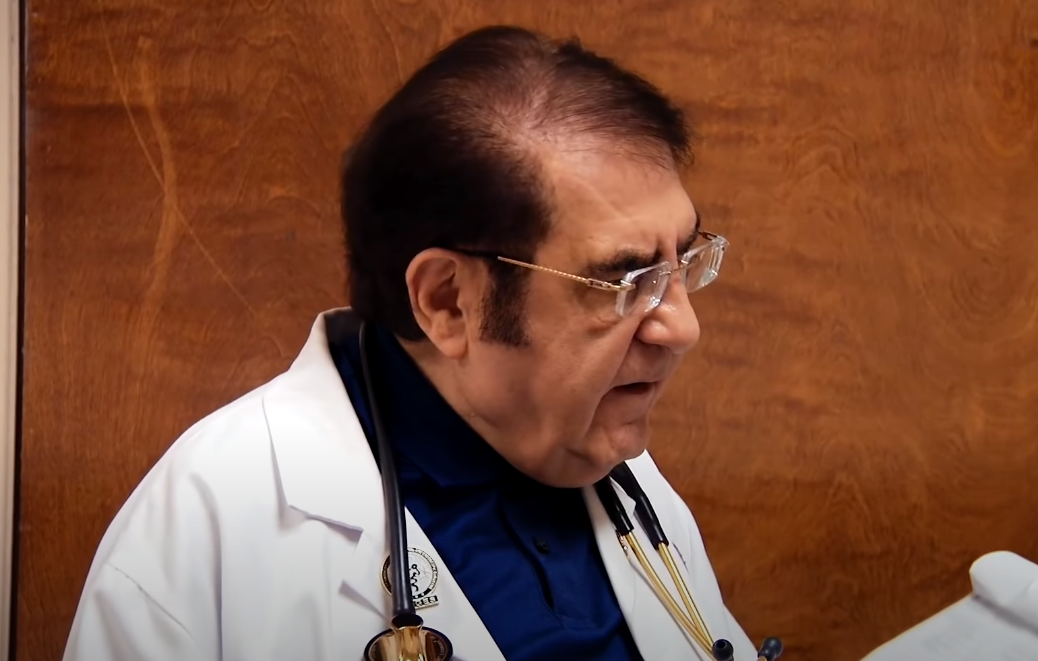 RELATED: 'My 600-Lb Life': Does Dr. Now Charge for Surgery On the Show?
During May 2021, fans of My 600-Lb Life noticed that seasons of the show were disappearing from Hulu. As it stands now, only Season 2 and Season 3 can be watched on the streaming platform.
While it isn't clear why those two seasons remain with Hulu, it is clear that they are beginning to move the seasons to Discovery+. This has been the case with many TLC shows — for example, many 90 Day Fiancé spinoffs and originals have been airing on Discovery+ exclusively.
As networks have begun to roll out their own streaming services, they've essentially brought back the same issue many viewers had with cable — consumers will have to pay for a bevvy of separate channels, essentially, in order to view their shows.
This basically defeats the purpose of streaming, given that the draw to Netflix and Hulu centered around a one-stop shop for many viewers' favorite shows.
"Is this why I'm not seeing new episodes the last few weeks? I have to pay for Discovery+?! Is that the case with Sister Wives, too? Will ALL TLC & Discovery Networks content eventually be pulled from Hulu? I pay for Hulu Live and don't want to pay for other providers," pointed out one disgruntled My 600-Lb Life fan on Reddit.
"Right?! I already pay for three, four if you count Amazon," expressed a user on a separate thread.
Others, however, feel as if Discovery+ does offer that feeling of one-stop shopping, but specifically for the brand of reality television featured on TLC.
Fans feeling frustrated with Discovery+
While paying for additional streaming services alone has some My 600-Lb Life fans frustrated, others simply arent enjoying the way Discovery+ presents its offerings.
"I was thinking about subscribing, but once I learned that they rotate content (ie, they don't put up all episodes of a shoe at once) in order to keep people subbed, I decided against it. F*cking hate the proliferation of streaming services," pointed out one Reddit user.
"[G]ot tired of it not updating My 600-Lb Life. I got it so I could listen to it at work so I didn't have to watch it at home later that night," posted a Redditor.
For many, it seems as if a lack of timely updates to series on the streaming platform a major dealbreaker.
"We pay for Discovery+, but the new episodes haven't been showing up for me, so I've had to record them through DirecTV and watch them that way. It's annoying, but I haven't spent the time to investigate why it's happening. I'm not the only one who is not seeing them on Discovery+, either," added one subscriber.
"Eh, no recent/current seasons of a lot of stuff that's not the 90 day spin offs or their own stuff.
Like, i don't have access to lifetime any other way than d+ and most of those shows are 2 seasons behind so it's kinda pointless for me in that regard," opined another user.