'My 600-Lb Life' Fans React to 'Tammy's Journey' Ending
My 600-Lb Life fans were thrilled with the recent episode "Tammy's Journey" on TLC. Many fans felt as though the episode was an optimistic one, showing hard work and results that many others haven't achieved. Tammy worked hard despite some setbacks, and although the episode left fans on something of a cliffhanger, the reaction has been big, to say the least. Here's what fans of the show think of Tammy's episode.
Tammy failed at Dr. Now's first goal 
My 600-Lb Life star Tammy didn't start out crushing Dr. Now's goals. In fact, her first attempt was something of a failure in Dr. Now's eyes. 
Her first check-in with the doctor resulted in a request to lose 40 pounds in two months. Tammy lost 20 in the first two months, and asked to reschedule her followup. She was able to eventually lose over 40 lbs, but not in the amount of time Dr. Now desired.
Dr. Now asked her to lose another 40 lbs in the following two months. Tammy started out strong, but a variety of difficulties resulted in her losing some progress.
"Every day I wake up desperate for change. Because being the size I am and carrying around this much weight, my body is in constant pain because of the strain I have on it. And every day it gets worse. Because every day, something new hurts. And I just feel like I'm trapped in this body," Tammy said on My 600-Lb Life.
"At this point, my addiction to food is leading me to get worse by the day because I can't stop going to it for the comfort I need, that happiness it brings me. And to keep that feeling with me as long as possible. And so I eat constantly," she explained.
'My 600-Lb Life' star Tammy stuck with her plan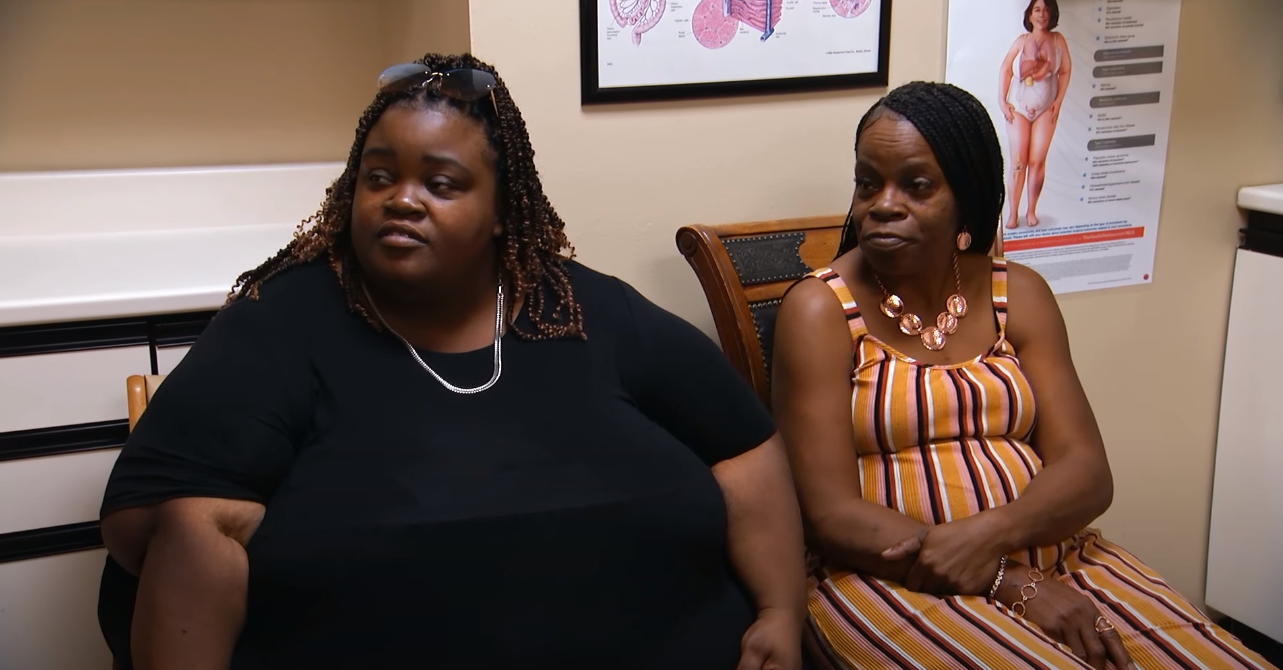 Despite her setbacks with Dr. Now's plan, Tammy was able to pick up steam again. She had a video call with the My 600-Lb Life doctor that inspired her to get back on track. 
Seven months after her video call with Dr. Now, Tammy checked back in, and wound up weighing two pounds more than her previous weight. Dr. Now wasn't pleased, but gave her another chance. 
When Tammy came back, she was expected to weigh at most 512 lbs in order to gain approval for surgery. On her return, she weighed 496 lbs, to both her delight and Dr. Now's. Tammy then lost another 26 lbs within the next month. Needless to say, she was approved for her surgery. 
My 600-Lb Life did not reveal whether or not Tammy decided to go through with her surgery, but fans were thrilled to see her make so much progress after her initial hiccups. 
'My 600-Lb Life' fans react to the episode
My 600-Lb Life has a lot of challenging episodes in which the stars don't meet Dr. Now's difficult requirements. Often, this can leave fans feeling a little disappointed and concerned for the individuals on the show. However, "Tammy's Journey" left many feeling happy. 
"We better get an update! She's the only one this season who's had a lick of hope and that I've felt invested in!" wrote one Redditor.
"Hell yeah Tammy! Kudos to you and your family. The support and love and your willingness to push for herself was awesome to watch," added another.
"This is awesome. She has made such good progress," wrote another user. Many others expressed a desire to see more of Tammy on TLC in the future.