'My 600-lb Life' Halts Filming Among Coronavirus Due To High Risk Factors Among Cast, Fans Criticize Delay
Some 'My 600-lb Life' fans are calling out TLC for taking so long to decide to halt filming amid the coronavirus outbreak.
With the coronavirus (COVID-19) outbreak happening in the U.S., a variety of shows currently filming have been halted as a result. The Amazing Race and Survivor, for example, have been suspended during this time. Now, citing possible risk factors among cast members, My 600-lb Life has officially halted filming during the ongoing outbreak. TLC has since spoken out about the decision to halt the show, and fan reactions seem to generally support the move, given the current situation with coronavirus. 
'My 600-lb Life' cast members are at risk, feel concerned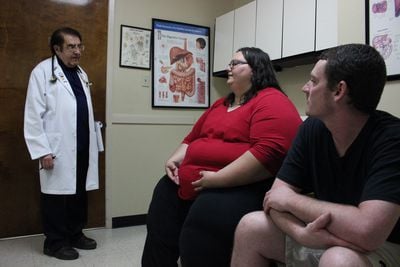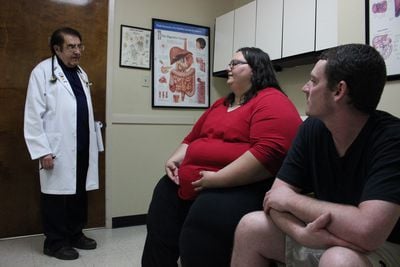 According to sources who chatted with The Hollywood Reporter, both cast and crew members for My 600-lb Life have been feeling concerned since the coronavirus outbreak. Cast members especially are at risk, since many of them deal with compromised immune systems and other ailments as a result of their weight. 
The Hollywood Reporter claims that internal company group chats suggest that cast members are feeling anxious about coronavirus during filming. One cast member allegedly refused to travel to Houston for the show, due to their concerns. 
One source explained, "These cast members have a compromised immune system already. They're not OK. They're not feeling comfortable. It's super dangerous and none of us wants to be the person who gives it to the cast member."
Dr. Joseph Ladapo, associate professor of medicine at the David Geffen School of Medicine explained, "Everyone's putting everyone else at risk, so it definitely doesn't run in one direction. You don't need a medical degree to know that."
'My 600-lb Life' halts filming, TLC explains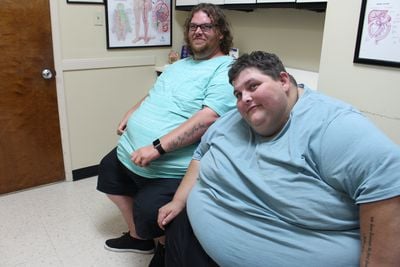 In an email to staff on Tuesday, Megalomedia executive vice president Paul Hogan told employees, "I've been advised that we fall under 'essential business' (S6/ p.v. 'News, Television & Radio'). However, out of an abundance of caution as well as for the safety and well being of all of our employees, we're moving towards establishing and maintaining 'Minimum Basic Operations' (S6/pG.,[)]  as necessary to keep our business sustained."
However, it seems that prior to Tuesday, Hogan was praising individuals at the company who weren't letting coronavirus get in the way of their work. He told employees, "There's not a remote option for you all."
TLC's publicist told The Hollywood Reporter that, "The health and safety of Megalomedia's show participants and employees is always our top priority, now more than ever. We continue to comply with all local, state, and federal guidelines that cover this unprecedented pandemic. My 600-lb Life is not filming with a single participant at this time."
They continued, "The safety of our show talent, crews and employees is our top priority. Production on My 600-lb Life has stopped and will not resume until the crisis is resolved. It is our sincere wish that our talent, crews and their families are being safe and staying healthy during this unprecedented time."
Fans react to the decision to halt filming 
Some fans seemed irritated with TLC for continuing to film so long into the outbreak. One Reddit user commented, "Really abhorrent of them, not at all surprising. Gonna go out on a limb and assume these two have all the pre existing conditions. Also taking care of morbidly obese patients is next level and it's not like nursing ratios take this into consideration."

Another My 600-lb Life fan wrote, "I saw this yesterday and was surprised it took this long. I have been under a shelter in place order for a week and a half now. It's hard to believe that people in other places are just going around, filming TV shows still."
"It's gross it took this long. Most of the people they are filming and their family members have conditions that make them vulnerable, many live in unsanitary conditions and it puts the film crew at risk too. But then again after the episode with the homeless guy it's pretty clear that they don't care about exploiting people for increasingly boring episodes," added another fan.