'My 600-Lb Life': How Dr. Now Came Up With the Show
My 600-Lb Life fans love Dr. Nowzaradan, or Dr. Now. The Houston surgeon's approach to those who need his assistance is something fans love to see — plus they can't get enough of his mannerisms. So they'll be happy to know that Dr. Now is actually the brain behind the entire show, according to his son, Jonathan Nowzaradan. As a matter of fact, it sounds as if the doctor has a penchant for interesting ideas. 
Dr. Now came up with 'My 600-Lb Life'
Jonathan Nowzaradan isn't just the executive producer of My 600-Lb Life, he's also Dr. Now's son. And according to him, it's Dr. Now who came up with the idea for the show in the first place. Given how hard the doctor works for his patients, it may come as no surprise that the original idea was his.
"It was actually my father, he's a doctor on the show. And he would call me with terrible ideas. And one day he had a good one, and it was based on helping people as opposed to just entertaining people," Jonathan Nowzaradan explained on The Donna Drake Show. 
By now, My 600-Lb Life has gotten so big and so famous that they don't need to hunt down individuals for the show any longer. In fact, they're the ones that wind up being sought out these days, says Jonathan. 
"Now we really don't have to find them, they're coming to us. There are a lot of people out there who need help," he explained.
"When we first started people had gotten to that point where, for lack of a better term they were mythological — they didn't go out, there wasn't social media, so you didn't know there were people suffering from severe obesity like that behind walls."
Jonathan Nowzaradan explains the show's purpose
When it comes to My 600-Lb Life, the results of the show can be very heartening — and sometimes, very disheartening. However, the goal remains the same, according to the Nowzaradan family — helping individuals in need.
"It's helped me and hopefully helped others see that no one is truly beyond hope. You can always pull yourself out of any situation, no matter what it is, and that's what we hope the takeaway from the show is too," Jonathan Nowzaradan told Donna Drake. 
"Looking at the moral obligation that we've got, you see somebody who has no life who could have a life," Dr. Now told Houstonia magazine. "Taking care of these people, that's my job. I never worked a day in my life."
What does the Dr. Now diet plan usually look like?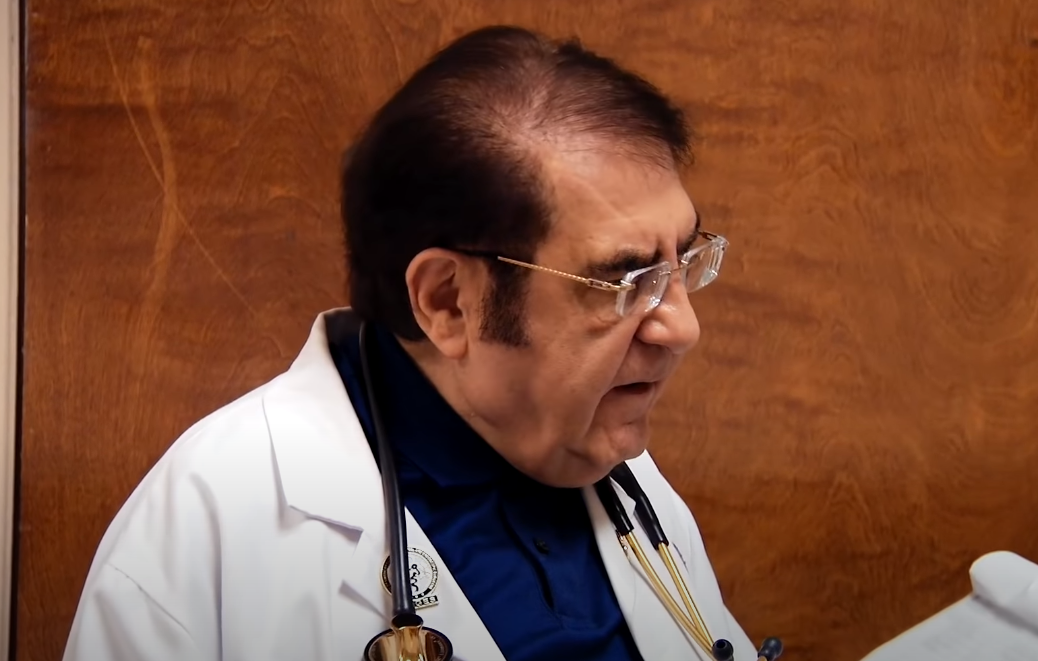 As fans of the show are no doubt aware, the Dr. Now diet plan is always a matter of interest. The My 600-Lb Life doctor sets out goals for his patients, whose habits and dispositions towards food he intends to change.
Naturally, the diet plan is tailored to each individual. However, it typically involved restricting caloric intake drastically, sometimes as low as 1,000 to 1,200 calories daily. This can be a drastic and challenging adjustment for individuals who are used to consuming many more calories per day. 
However, the Dr. Now diet plan also includes some forbidden foods — usually any number of carbohydrates and foods that have been fried or are particularly oily. Dr. Now says the diet plan aims to address how the patient approaches food after surgery.