'My 600-lb Life': How Is Julian Doing Now Since Appearing on the TLC Series?
The TLC series My 600-lb Life is one of the most popular reality shows on television. It is a show that is both emotional and moving, and follows a year in the life of an extremely overweight person, whose addiction to food and experiences with weight loss have often presented life-threatening health challenges.
The reality television series has been airing since 2012. Since then, fans have truly connected with a number of the featured patients as they embark on a weight loss journey with Houston-based surgeon, Dr. Nowzaradan. My 600-lb Life has gained popularity with each passing year. And those who tuned into season 10 have likely wondered: How is Julian Valentine doing now since appearing on the TLC series?
What is 'My 600-lb Life' about?
For those who may have not seen the show, let's do a quick recap of what it is all about. In each episode, we see the story of an individual that weighs more than 600 pounds, and according to TLC, viewers watch as they address emotional journeys, as well as the physical challenges that are endured from being so overweight.
The show is pretty dramatic, and it dives deeply into the life of each person as they confront their innermost feelings and talk about extremely personal thoughts and situations they experience every day. Originally intended to be a five-part miniseries, the show was created by Dr. Nowzaradan. It is really no surprise that My 600-lb Life has become one of the most-watched on TLC, as each patient begins a life-changing journey to better health.
Julian Valentine weighed more than 800 pounds at the beginning of his episode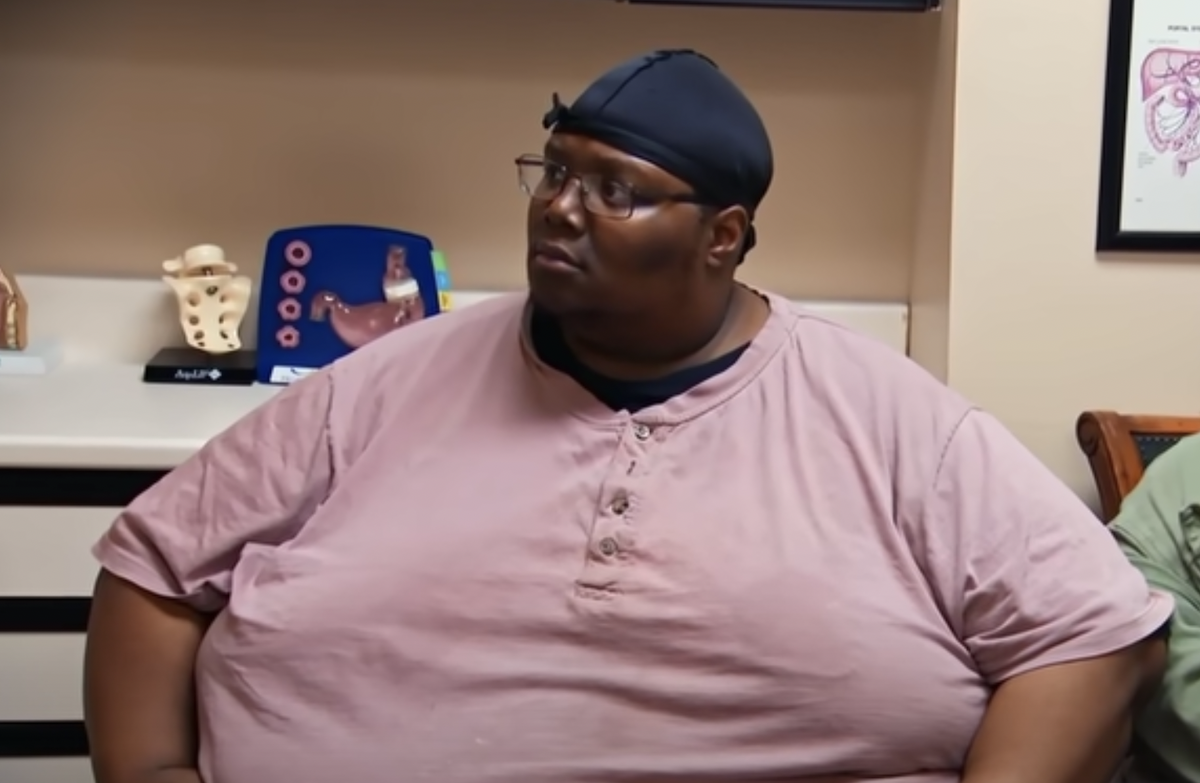 Each person featured on My 600-lb Life has touched viewers' hearts in one way or another, and Julian Valentine is no exception. His episode aired during season 10 of the TLC series. So what, exactly is his story?
The synopsis for the episode was: "For Julian and his wife, Irma, it was love at first sight. But in order to grow old together, Valentine will have to overcome the food addiction that made him weigh 830 pounds, and Irma will have to hold on no matter how difficult the journey may become."
Because of his size, Julian's wife had to help him with most of his daily activities. His family feared that his life was in danger due to his weight and the toll that it was taking on his body.
Dr. Now put Julian on a customized weight loss program, but he barely lost any weight during the first two months. Through dedication and hard work, Julian was able to lose 136 pounds over the following three months, prompting Dr. Now to ask him to move to Houston, Texas, in order to prepare for surgery.
Julian ended up gaining nearly all of his lost weight back. Both Julian and his wife then embarked on a diet plan together, and he was able to lose enough weight for Dr. Now to authorize him for surgery.
How is Julian doing now since appearing on 'My 600-lb Life'?
So how is Julian from My 600-lb Life doing now? There isn't too much information on how Valentine is doing now, considering both he and his wife aren't publicly active on social media.
However, we do know that Valentine is no longer completely dependent on his wife to do everything for him on a regular basis. In fact, the couple had a date night out on the town recently, something they haven't been able to do in years.
He's even driving himself places these days, and while he is down over 100 pounds, he is continuing to lose more. Pretty soon, Valentine plans to head back to work and really live life to the fullest.