'My 600-Lb Life': How Old is Dr. Now?
Fans love watching My 600-Lb Life's Dr. Now on TLC. He's famous for two things — his endearing mannerisms, and his no-nonsense attitude towards his patients. Dr. Now may seem harmless enough when he enters the room asking, 'hello, how y'all doing,' but he never gives an inch to patients who don't own up to their own mistakes. Given how active and involved in his work Dr. Now is, fans may be wondering how old the doctor is — and they may be surprised by the answer. 
How old is Dr. Now? Where is Dr. Now from?
By now, Dr. Now is the most recognizable face on My 600-Lb Life. And in fact, he's the reason many viewers keep coming back to the show. His attitude towards his patience shows that he's truly invested in their success, but also proves that he has no patience for lying or attempts at manipulation. 
Dr. Now is clearly very active in his work and personal life, so fans may be surprised to learn that he's actually nearing 80. Dr. Now was born on October 11, 1944 in Iran. That would make him 76 as of this article's publication. 
Dr. Now graduated in 1970 from the University of Tehran with his M.D. He made his move to the United States shortly afterwards, joining the Saint Louis University Medical Orientation Program before completing a Rotating Surgical Internship at St. John Hospital in Detroit, Michigan. 
Dr. Now's take on weight loss involves psychology
When it comes to weight loss, My 600-Lb Life star Dr. Now takes his work very seriously. He engages with the psychological aspect of weight loss as well as the physical aspect, and doesn't allow his patients to make excuses for their behavior. 
"Severe obesity is a complex physical and psychological condition with many components. Not realizing how much of their struggle is psychological and not just physical can be the biggest obstacle for change with patients," Dr. Now told People. 
"Many refuse to admit they have any emotional compulsions or compulsive psychological disorders driving them to overeat," he added. 
Dr. Now went on to explain that weight loss surgery can help with those compulsions, helping the patient to overcome them. 
"However, once we removed the physical compulsion to eat with weight loss surgery, we have our best window to get them to see that and address those issues that will lead to long term success for them," he explained.
Does Dr. Now charge patients on 'My 600-Lb Life'?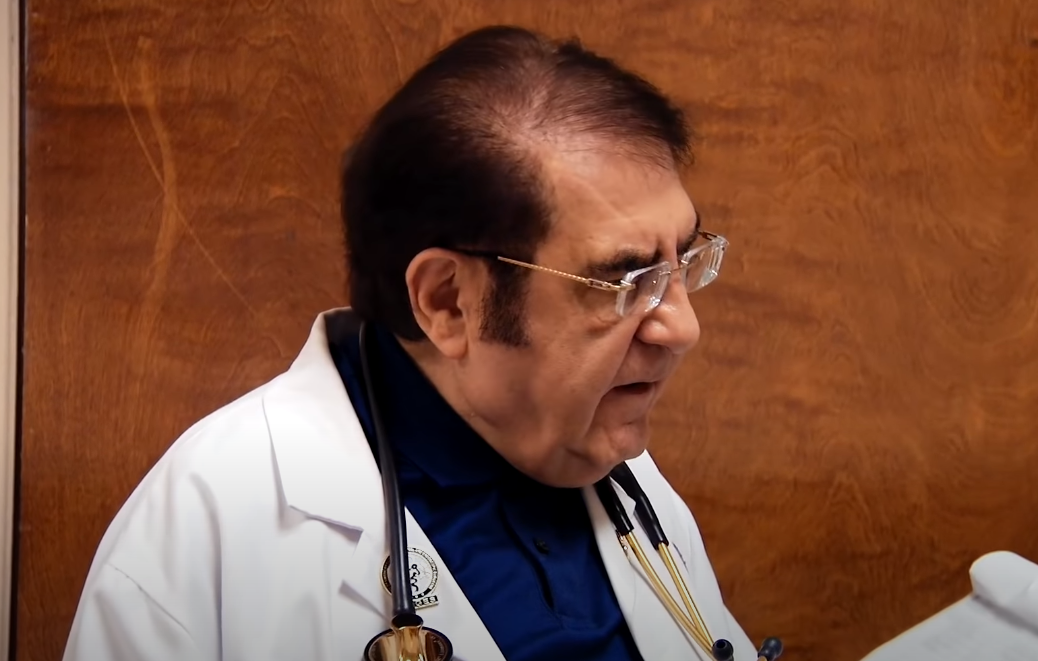 Dr. Now may be a television star at this point, but he's never allowed My 600-Lb Life to get in the way of his original goal — helping people. To that end, patients who appear on the show are not charged for their appointments and procedures with Dr. Now. 
In fact, they receive $1,500 for their appearance on the show, and are granted an additional $2,500 if they must move in order to be closer to Dr Now. 
"Looking at the moral obligation that we've got, you see somebody who has no life who could have a life. We don't need to be rich. We do make a living, but we don't need to worry about making a living out of every patient we see," he told Houstonia.