'My 600-Lb Life': Is Dr. Now Sick of Getting Instagram DMs From Fans?
Fans of the hit TLC show My 600-Lb Life can't seem to get enough of the show's bariatric surgeon, Dr. Now. The doctor recently became active on TikTok, and he also has an Instagram handle he posts to. However, it sounds like Dr. Now may be receiving a deluge of dieting and weight loss questions in his DMs — and he's had enough. The doctor took to Instagram to post a selfie alongside a comment giving fans a reality check. 
What is the Dr. Now diet plan?
My 600-Lb Life stars Dr. Now, the Iranian-American bariatric surgeon who takes no nonsense from his patients. Fans are fond of Dr. Now thanks to his approach, which involves unfettered realism and an unflappable, occasionally acerbic demeanor. 
The Dr. Now diet plan approaches food from a caloric perspective. Dr. Now's diet plan asks participants to reduce their calorie intake down to 1,200 per day. Some patients on My 600-Lb Life must eat as few as 1,000 calories a day to start rapidly losing weight. 
The goal behind the Dr. Now diet plan is to have patients' bodies quickly grow accustomed to smaller portion sizes. He wants the body to be used to this new level of food intake so that there are fewer problems following surgery, once surgery is safe to perform. 
The Dr. Now diet plan stresses that the surgery, "may address the mechanics of how much food you will need in order to feel full, or how much of the nutrients and calories are absorbed into your system, but the surgery does not control your own post-surgical behavior."
The diet also involves cutting out certain trigger foods, specifically those that involve sugars and extra fats. 
Redditors joke that Dr. Now is sick of DMs
Dr. Now's following is pretty dedicated thanks to My 600-Lb Life. And once the doctor became active on social media, fans were thrilled. As a result, it seems likely that Dr. Now receives plenty of DM's throughout the day, probably asking for advice or tips and tricks. 
The TLC doctor seems fed up, and posted a selfie on Instagram with a caption that seems to suggest he's getting asked far too many questions. 
"Social media is not a place you hope to get advice and solution for your weight problem you can get 1200 calories diet from my book," he captioned a somewhat serious looking selfie. 
"Y'all gotta stop sliding into his dms's he's annoyed," joked a Redditor who posted the photo.
"I love how he has the same exact look on his face in this post as he does when a patient tells him they've been sticking to the diet after gaining 8 pounds in the 3 months since they've seen him," added another fan.
"I asked him for his number not diet advice so you can't blame me," joked another user.
'My 600-Lb Life' faces lawsuits over expenses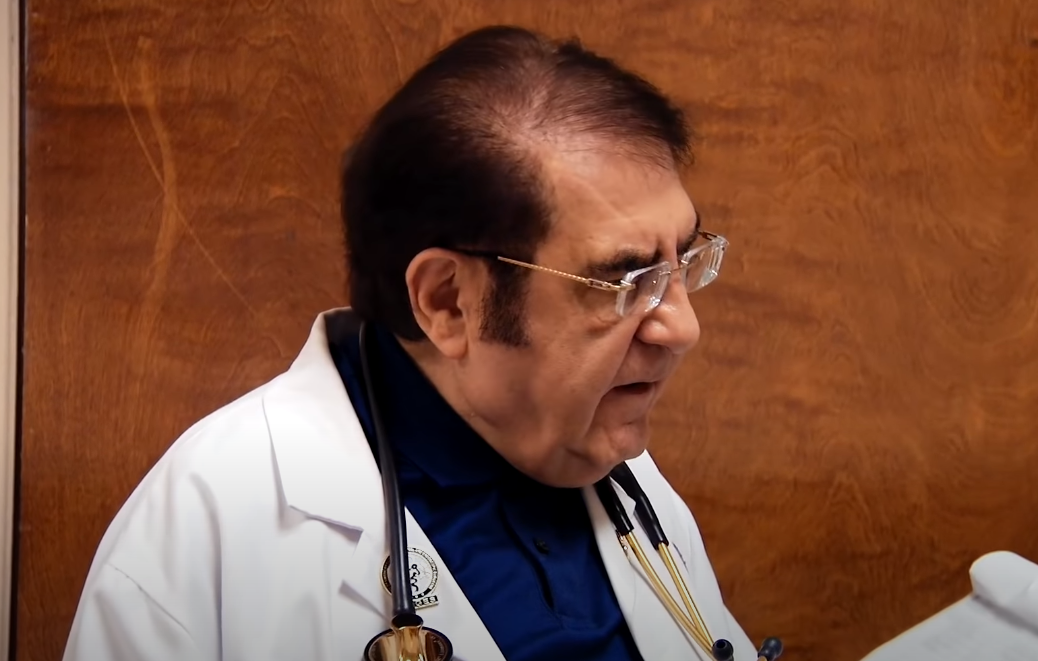 Megalomedia, the production company behind My 600-Lb Life, has been the target of lawsuits from participants on the show. Both L.B. Bonner's family and David Bolton have claimed that the show did not fully cover their medical expenses, per their promise. 
"Defendants coordinated the handling of billing for the surgery and post-surgical care. Although Defendants had promised to pay for all charges, they did not, forcing Plaintiff to pay and for Plaintiff to be subjected to bill collection efforts, adding to his mental distress," claimed Bolton in his lawsuit.