'My 600-lb Life': How Is Margaret Johnson Doing Now, After Appearing on the TLC Series?
The TLC hit, My 600 lb Life is one of the most popular shows on television these days. First debuting in 2012, the show has garnered a considerable fan base which has only grown bigger over the years. It focuses on people who are morbidly obese — in excess of 600 pounds — whose lifestyles are limited by their weight, and documents their journey for a year. In this time period, the featured individual embarks upon a strict diet regime with the help of weight loss physician, Dr. Nowzaradan, and gastric bypass surgery is an integral part of the story. The featured men and women share their personal experiences, and quite truthfully, the show can get pretty emotional. One of these individuals is Margaret Johnson, who has many wondering just how she is doing now after appearing on My 600-lb Life.
'My 600-lb Life' follows the weight loss journeys of morbidly obese individuals
My 600 Lb. Life was originally intended to be a five-part miniseries featuring only four participants, but due to massive success, it continued after that. According to Us Weekly, the show follows each featured person for 12 months under the supervision of Dr. Nowzaradan, as they face their challenges and emotional demons while doing what is necessary to lead a healthier life.
Dr. Nowzaradan created the show, and of the concept, he said, "It just happened. I was operating on a lot of 600-pound people."
He also added that he hopes the show is helpful to both patients and his colleagues. "We continue to try to provide education for everyone. That's the reason I started the television series, [which] was to make an impression on the medical community that they should take care of these patients," he explained.
Most fans can agree that My 600 Lb. Life is a fascinating show to watch, as it dives deeply into the personal struggles of a special group of people. 
Margaret Johnson was featured on season 10 of the TLC series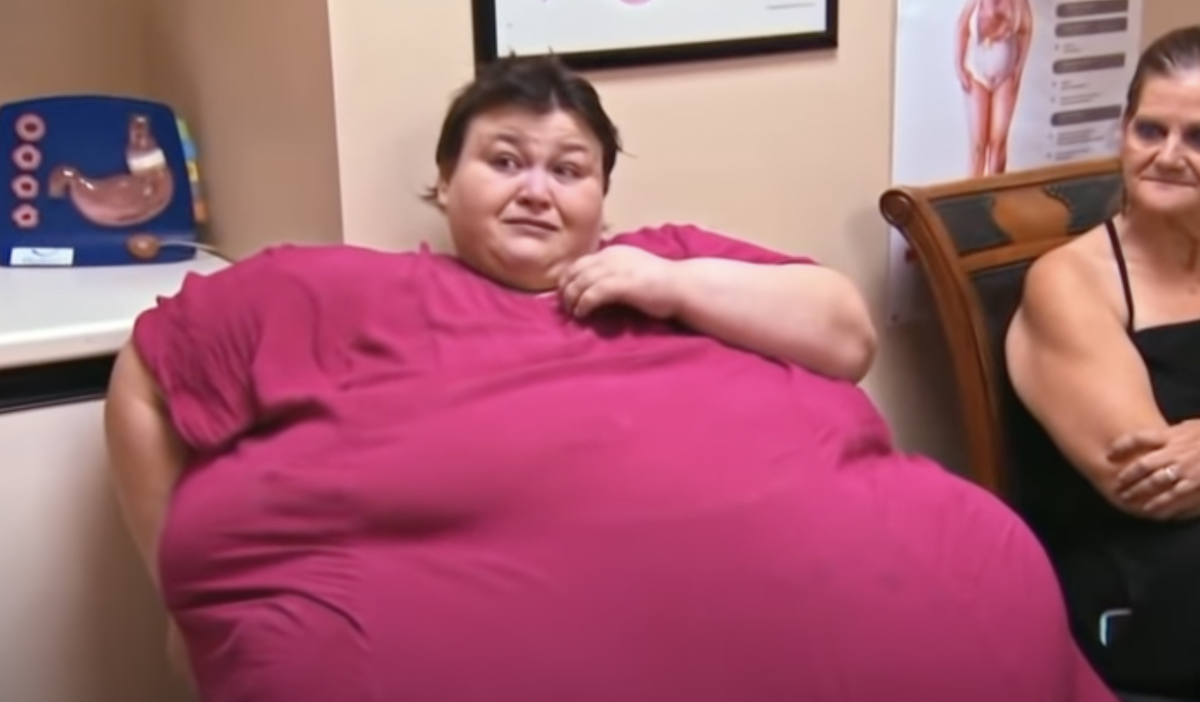 One of the most notable participants of the show was Margaret Johnson, who started out weighing more than 700 lbs. Her weight gain began as a child, and  according to TVShowsAce, Johnson had been confined to either her bed, or forced to use a wheelchair, and her excessive weight more than hindered her quality of life.
The episode began by showing her being hospitalized after being unable to breathe, and both she and her mother were worried that she had experienced a heart attack. After being treated for an infection, Dr. Nowzaradan put Johnson on a very strict nutrition plan. In her episode of My 600-lb Life, viewers saw she was pretty successful in getting closer to where she needed to be in order to be eligible for gastric bypass surgery. 
How is Margaret Johnson from 'My 600-lb Life' doing now?
Johnson's story truly touched the hearts of many viewers, and Distractify can report that the episode covered several reasons for her weight gain, including severe verbal abuse as a child and depending upon food for comfort.
So, how is Margaret Johnson from My 600-lb Life doing now that the show is over?
While she doesn't have a strong presence on social media, we do know that Johnson had lost some weight by the end of her episode, even after her progress regressed a few times. The weight loss has been slow, and while her journey is still ongoing, with continued dedication she will hopefully get her closer to where she wants to be.
We wish Johnson continued success, and hope that she can find the peace and happiness that she deserves. 
RELATED: 'My 600-Lb. Life': Where Are They Now? You Won't Believe These Transformations