'My 600-Lb Life': What Happened to Pauline Potter? Dr. Now Shares Update
Hit TLC show My 600-Lb Life features a variety of individuals, all seeking help from Dr. Nowzaradan as they try to lose enough weight to qualify for bariatric surgery. One individual, Pauline Potter, was admitted to Dr. Now on the show after earning the title of the World's Heaviest Woman in the Guinness World Records. At the time, some fans doubted Potter's commitment, but a recent update from Dr. Nowzaradan on Instagram has fans pleasantly surprised for the reality show star.
'My 600-Lb Life': What happened during Pauline Potter's episode?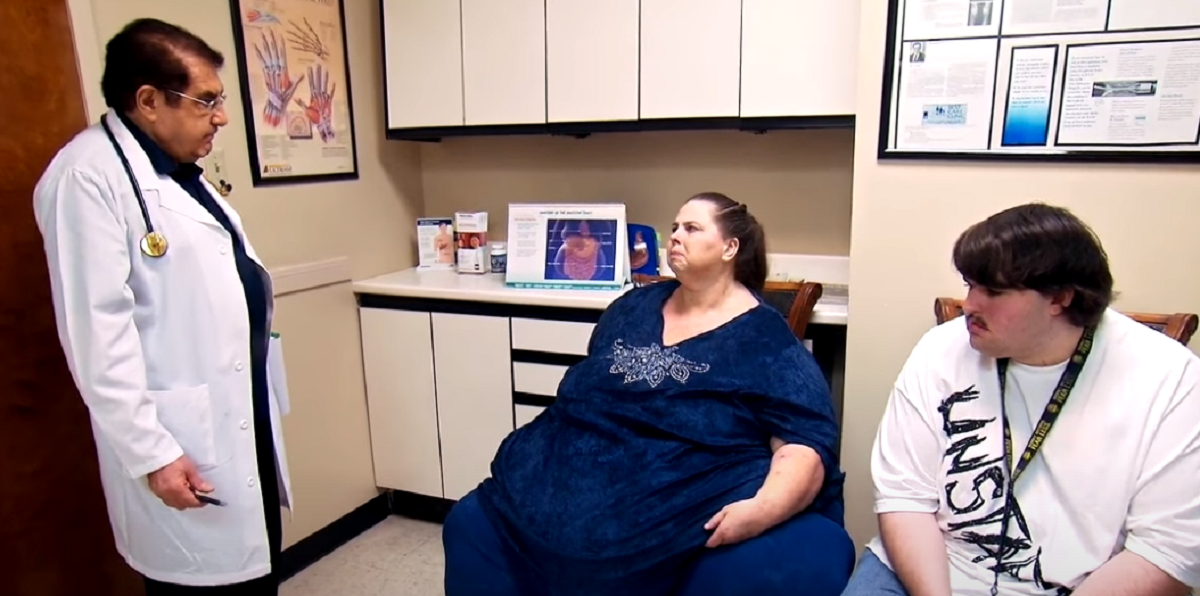 RELATED: 'My 600-Lb Life': Does Dr. Now Still Do Surgery?
My 600-Lb Life star Pauline Potter had a challenging time on the show. Potter underwent weight loss surgery, but struggled with Dr. Now's diet plan and exercise regimen. She and Dr. Now did not see eye-to-eye, to say the least.
Although the weight loss reduction did help Potter, who weighed 677 pounds when she appeared on the show, she said she soon found her way back into her old eating habits. Additionally, Dr. Now became frustrated with Potter when she refused to get out of bed following her surgery.
"That fat girl in me is still there. The doctor fixed our stomachs, but he didn't fix our minds. I have to keep fighting," she said during a Where Are They Now episode.
Unfortunately, Pauline Potter turned to painkillers to manage knee pains, eventually resulting in hospitalization. Doctors discovered that Potter had a burst ulcer, which resulted in sepsis.
Dr. Nowzaradan shares an update on Instagram
Pauline Potter's scare at the hospital had a dramatic impact on the My 600-Lb Life star, who decided to turn over a new leaf when it came to Dr. Now's regimen. In 2019, Potter underwent skin removal surgery to help increase mobility among other things.
Now, after recommitting herself, Pauline Potter has lost 300 pounds so far, and Dr. Now took to Instagram to celebrate her success.
On May 12, Dr. Nowzaradan shared a photo of Potter side-by-side with a photo from when she first appeared on My 600-Lb Life. Potter looks very different, to say the least.
"Weight loss surgery provides a powerful tool for treatment of morbid obesity. The scale doesn't lie, people do," wrote Dr. Now in the caption, struggling somewhat with hashtags.
'My 600-Lb Life' fans react
My 600-Lb Life fans were thrilled for Pauline Potter, especially after the challenges she faced during her time on the show, and her less-than-stellar initial interactions with Dr. Now.
"Is that Pauline? Omg, she looks great," wrote one Instagram user.
"I watched her story!! It's amazing!! Well done Pauline!" wrote another fan.
"Hooray! I'm hoping this means she no longer needs to depend on her son and he's living his own life," wrote a Redditor.
"She posted on her social media that she's 194lbs and has one skin surgery left. Such a success story," pointed out another Reddit user.
Another user pointed out that Pauline Potter's turnaround could be inspirational to other patients who don't see eye-to-eye with Dr. Nowzaradan's diet plan and exercise regimen.
"Dr. Now should send her to talk to patients who are resistant, argumentative, and non-compliant. Maybe it will sink in for them to see someone who can say, 'I thought that way too, but I finally admitted the doctor is right and look where it's gotten me!'" they wrote.