'My 600-Lb Life': What Nationality is Dr. Now?
When it comes to My 600-Lb Life, Dr. Now is the star of the show. While the patients and their stories are meant to take center stage, Dr. Now often steals the spotlight with his personality and no-nonsense approach to his patients. He's won the affection of many fans — so much so that he's had to ask them to dial it down on social media. The star's accent and mannerisms have left some fans wondering, what nationality is Dr. Now?
What nationality is Dr. Now?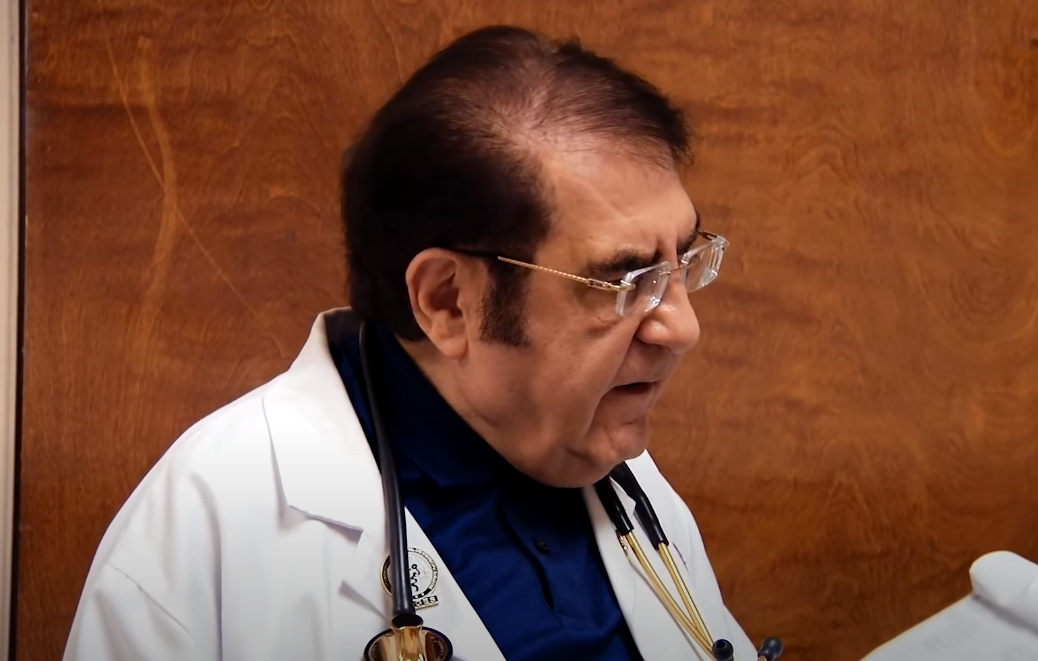 My 600-Lb Life star Dr. Now has had a very successful career in medicine in the United States, but he isn't actually a citizen by birth. In fact, Dr. Now was born and raised in Iran, in the capital of Tehran. 
TLC's famous bariatric surgeon originally graduated in 1970 from the University of Tehran with an M.D. After his graduation, Dr. Now moved to the United States and joined the Saint Louis University Medical Orientation Program. 
Dr. Now then moved to Detroit, Michigan, where he completed a Rotating Surgical Internship at St. John Hospital. Considering his graduation date, fans may have realized that Dr. Now is actually getting on in years.
In fact, he is currently 76 years old — something fans might find hard to believe given his relatively youthful appearance and apparent energy on the show. It's clear that Dr. Now enjoys his work and takes it seriously. 
Dr. Now came up with 'My 600-Lb Life'
The My 600-Lb Life doctor takes his work very seriously. In fact, Dr. Now is the one who came up with the idea behind the hit TLC show. Jonathan Nowzaradan, Dr. Now's son, says that his father is chock full of ideas — and that this was one of the few good ones. 
"It was actually my father, he's a doctor on the show. And he would call me with terrible ideas," Jonathan Nowzaradan told Donna Drake. 
"And one day he had a good one, and it was based on helping people as opposed to just entertaining people," he explained. 
Jonathan Nowzaradan feels as if My 600-Lb Life has drawn attention to the difficulties patients on the show face in their daily lives — something that many other individuals didn't know about before. 
"When we first started people had gotten to that point where, for lack of a better term they were mythological — they didn't go out, there wasn't social media, so you didn't know there were people suffering from severe obesity like that behind walls," he explained. 
The celebrity doctor asks fans to lay off on social media
Dr. Now has plenty of fans thanks to his time on My 600-Lb Life. Naturally, that means the bariatric surgeon sees lots of interaction on social media. However, Dr. Now seems to be asking fans to back off a bit in a recent Instagram post. 
"Social media is not a place you hope to get advice and solution for your weight problem you can get 1200 calories diet from my book," Dr. Now captioned a serious looking selfie. 
Fans speculated that he was receiving too many DMs about weight loss asking for advice or tips.