'My 600-lb Life': Where Are the Assanti Brothers Today?
My 600-lb Life shed light on the lives of people with obesity. On the show, these difficult cases are followed by the renowned bariatric surgeon, Dr. Nowzaradan. His patients call him Dr. Now. TLC follows patients that travel hundreds of miles and pick up their entire lives to see the doctor and get bariatric surgery. Steven and Justin Assanti were two of Dr. Now's most difficult patients. Neither brother managed to lose much weight on the show. According to Looper, they're still trying to attain a healthy lifestyle. 
The Assanti brothers had a complicated journey on 'My 600-lb Life' 
Steven Assanti and Justin Assanti were both dangerously overweight. When viewers were introduced to Steven Assanti, he weighed 800 pounds. He was barely mobile, and his addiction issues were out of control.
Justin Assanti, on the other hand, was able to live a relatively normal life. But his weight was also dangerously out of control at 600 pounds. Both brothers wanted help from Dr. Now, but neither had an easy weight loss journey. 
Steven Assanti's addiction issues complicated his weight loss progress from the beginning. Dr. Now accused him of having an addictive personality and using both food and painkillers as a coping mechanism. Steven Assanti had many successes but also threw violent tantrums that almost got him kicked out of the hospital. 
Justin Assanti didn't feel he needed the same level of care as Steven Assanti and ended up leaving Houston. Still, he followed Dr. Now's orders at home in Rhode Island and was eventually given gastric bypass surgery. 
Where are the Assanti brothers now?
At the end of the show, Steven Assanti claimed to have lost weight thanks to Dr. Now's protocol. According to Heavy, he self-reported his own weight at around 500 pounds—a 300-pound difference from his starting weight. Dr. Now doesn't think Steven Assanti was correct about his weight loss and claimed that he believed Steven Assanti weighed more than 500 pounds. 
After the show, Steve Assanti got married. His relationship reportedly suffered because of the fame, according to The List. Steven Assanti hasn't lost any more weight and takes exception to the way he was shown on My 600 Pound Life. He claims the show only showed his worst behavior and cut the wholesome moments he had with his family. 
Justin Assanti doesn't agree. He and his brother are not speaking, and Justin Assanti reportedly thinks the show's portrayal of Steven Assanti's impossible behavior was spot on. Justin Assanti has lost more weight since the show. He claims he's lost a total of 200 pounds. 
'My 600-lb Life' doesn't have a great track record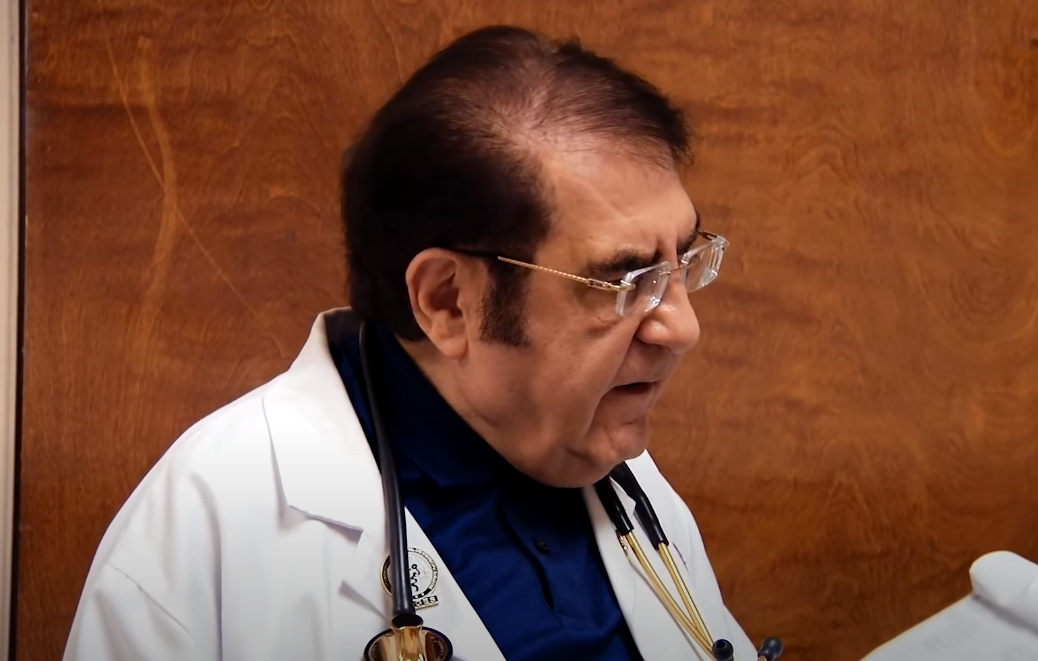 Unfortunately, the fact that the Assanti brothers haven't lost a lot of weight post-surgery isn't an anomaly. Despite gastric bypass surgery, many patients aren't able to keep their weight off. According to True You Weight Loss, around 59% of gastric bypass patients gain back at least some of the weight they lose. For some My 600-lb Life participants, complications from weight loss have turned fatal. 
A few subjects have died from weight-related conditions after the show, or even during one case. Robert Buchel passed during the filming of the show of a heart attack, even though his weight loss was going great. He came to Dr. Now weighing 840 pounds.
Not all cast members have died from weight-related complications. James Bonner was able to lose 400 pounds thanks to Dr. Now but ended his life by suicide at 30. Overeating in the extreme is often a coping mechanism. Bonner's tragic death proves that participants of Dr. Now's program need to address their mental health as well as their physical health.