'My 600-Lb Life': Will Dr. Procter Replace Dr. Now? Fans Speculate
'My 600-Lb Life' star Dr. Now is getting on in years, and fans are wondering if Dr. Procter could possibly replace him if he chooses to retire from the hit TLC show.
My 600-Lb Life and its star professional, Dr. Now, first debuted on TLC in February 2012. The show has had a season every year since 2012 with the exception of 2013, putting it at a grand total of 9 seasons. Naturally, Dr. Now is getting older, and though he still maintains his private practice, some fans have been wondering if he might soon retire from his role on the show as a result. In fact, some fans have suggested that My 600-Lb Life could potentially replace Dr. Now with Dr. Procter if the former retires. 
'Family by the Ton': Who is Dr. Procter?
Although Dr. Now of My 600-Lb Life is a shoo-in for fan favorite, Dr. Charles Procter is coming in at a close second. Dr. Procter has been working as a bariatric surgeon for over a decade and is a second-generation doctor. 
He's married with three sons, and often shares photos of his family life on Instagram, alongside photos of his surgeries. Interestingly, Dr. Procter wasn't originally planning on becoming a surgeon. 
 "Growing up with my father as a surgeon, I saw the long hours he worked and told myself I would never do that," he explained on an episode of Family by the Ton. He added that originally, he was planning on becoming a trauma surgeon. 
"Towards the end of my training, I thought I wanted to become a trauma surgeon. It was my father who talked me out of that and actually trained me in bariatric surgery. After marrying my wife, that was the best decision I ever made."
As for why he enjoys bariatric surgery, Dr. Procter explained that seeing his patients succeed and change their lives keeps him going. 
"[I]t is technically challenging and gives me the opportunity to go on an amazing journey with my patients. To see someone's life make such a radical change in a positive direction over and over again is the best job in the world!" Dr. Procter said.
'My 600-Lb Life': Could Dr. Now be replaced?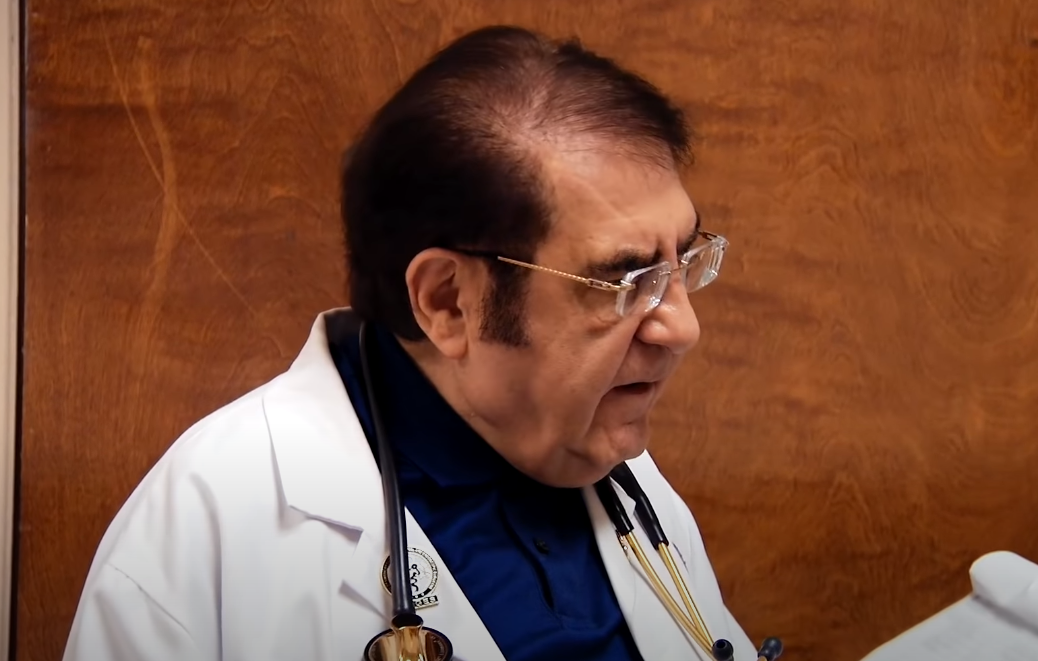 It's hard to imagine anyone other than Dr. Now in the lead role on My 600-Lb Life, but it is true that Dr. Now will eventually retire. Some fans have been speculating on whether or not Dr. Procter could replace him in the role. 
"The only thing that could stop Dr. Now from working is death. And even then he'd probably put the Grim Reaper on a diet," joked Justin McSwain from My 600-Lb Life on Reddit. 
"Dr. Now moves slowly but I think that's his sedate personality. He's 100% on point mentally. People in professions like this work much longer than average," agreed a fan of the show.
Some fans of My 600-Lb Life and Dr. Now find Dr. Procter is a little too soft on his patients by comparison.
"I hope Dr. Now doesn't retire for now, although he is older which [make it] probable. Dr Procter is good but he doesn't convince me very much because I find him very soft with patients and sometimes he makes me desperate," added another commenter. 
"This. I don't like him, but don't dislike him, if that makes sense. I found it quite off-putting how friendly and affectionate he was, all the hugs and none of the distance, and tough love, that Dr. Now employed," opined one user.
How old is Dr. Now?
My 600-Lb Life star Dr. Now may be no spring chicken, but he's shown no signs of slowing down his work. At 76 years of age, Dr. Now is still operating his private practice and has not mentioned any intent to retire soon. 
For those who may wish to celebrate their favorite celebrity doctor's birthday, Dr. Now will turn 77 on October 11.