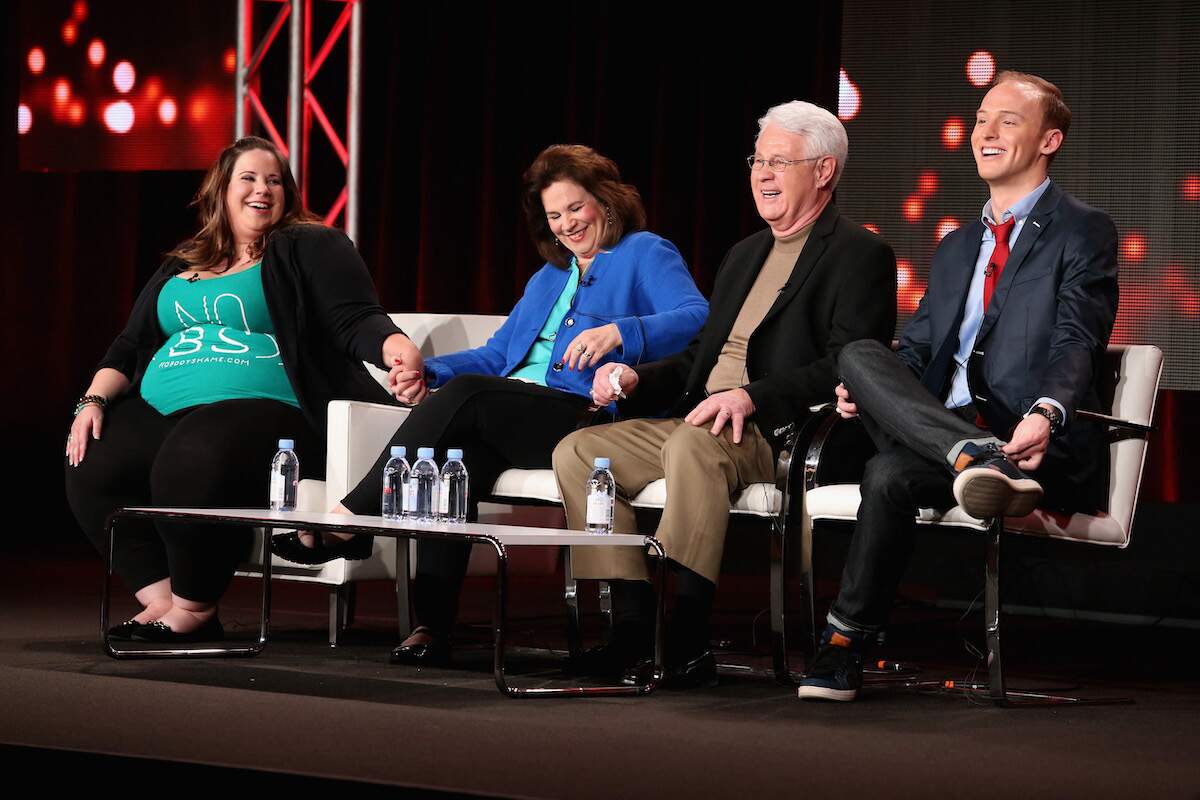 'My Big Fat Fabulous Life' Cast: Who's Still in Whitney Way Thore's Life in Season 11?
The star of TLC's 'My Big Fat Fabulous Life,' Whitney Way Thore, has experienced more than a few changes, and this includes her Season 11 cast of friends.
There's no denying that the star of TLC's My Big Fat Fabulous Life, Whitney Way Thore, has experienced more than a few changes. The reality show covers many of these life transitions, but that doesn't mean that fans don't have a lot of questions.
Just like in anyone's life, people have come and gone from Thore's. Her larger-than-life personality means she has a large circle of friends. Let's discuss the cast of My Big Fat Fabulous Life, including who is still in Thore's life in Season 11?
'My Big Fat Fabulous Life' mom
Fans of the show know just how close Whitney was to her mom, Barbara (Babs) Thore. Sadly, Babs died in 2022 at the age of 76. Her funeral was featured in the first episode of Season 11 of My Big Fat Fabulous Life. According to People, the Thore family matriarch suffered from cerebral amyloid angiopathy. Whitney describes it as "an untreatable progressive condition caused by proteins in the blood vessels of the brain that can cause dementia, seizures, or, like in my mom's case, brain bleeding (hemorrhagic strokes)."
The reality star informed fans of her mom's passing in an emotional Instagram post that featured a video montage of photos of her mom and family over the years and the caption, "My mother died last night just as the credits rolled on her favorite movie."
In Season 11, Episode 1 of My Big Fat Fabulous Life gave viewers a chance to publicly grieve alongside Whitney, her father, Glenn, and her brother, Hunter.
'My Big Fat Fabulous Life' cast
Season 11 brings back Whitney Way Thore's family and friends, including her father, brother, and close friends, Buddy Bell, Ashley Baynes, Todd Beasley, and Tal Fish, who all attended Babs' funeral. Whitney's newfound half-sister, Angie, will also appear in Season 11 as Glenn reacquaints himself with his long-lost daughter.
Whitney had plenty of support at the funeral. Her friend and trainer, Jessica Powell, was there with her husband Isaiah, and her friend Heather was also in attendance as well as Whitney's ex, Lenny, close friend Ashley Baynes, and Buddy Bell's fiancee, Courtney.
Whitney was grateful for the support from everyone during the emotional event. The grieving daughter told mourners, "I don't know how we're gonna go one without her, but I know that she would want us to figure it out."
'My Big Fat Fabulous Life' Season 11: Is Whitney Way Thore still dating the Frenchman? What happened to Ryan Andreas?
Whitney Way Thore's fans know she has many friends and has had several controversial romances over the years. One burning question viewers still ask is whether she is still dating the Frenchman. According to social media, the two have an open relationship and maintain a long-distance romance.
Although Whitney admits this isn't easy, she announced last year that she is open to continuing their connection, even posting on Instagram from Paris.
Fans also haven't kept quiet about wondering what happened to Whitney's friend Ryan Andreas. According to Screenrant, Andreas departed the show a while ago, with Whitney simply saying they "were not associated anymore."
Andreas and Whitney were previously in business together, working on expanding and improving Whitney's company No BS Active. But they had a major falling out, partially chronicled on My Big Fat Fabulous Life. Despite not mentioning Whitney by name, Andreas posted on Instagram that he left toxic people behind. So fans speculate he was cast on the show to dramatize plots.
Whitney Way Thore debuts her half-sister Angie
Another major change in Season 11 involves the introduction of Whitney's half-sister, who she just recently discovered after her aunt submitted DNA to an online site. Whitney's dad fathered a child long before meeting his wife.
In the current season, the Thore family patriarch explains how it happened, saying that he was on his way to Vietnam while serving in the Marines but was sent to a school in Pensacola, Florida, to learn how to intercept Russian code. He met and dated a woman named Jackie, who revealed to him that she was pregnant just as he started his employment. As Glenn explains, in 1968, being pregnant and unwed "was a real big deal."
Whitney's dad lost touch with his daughter. The two never met but will reunite in Season 11. Whitney posted about her family's changes on Instagram. She will meet her half-sister this season, another event that will completely shift the Thore family dynamic.