'My Big Fat Fabulous Life' Fans Think Whitney Way Thore and Ryan Andreas Had a Falling Out
Earlier this year, TLC star Whitney Way Thore called off her engagement with Chase Severino. Now, My Big Fat Fabulous Life fans are convinced Thore had a falling out with her friend, business partner, and personal trainer Ryan Andreas.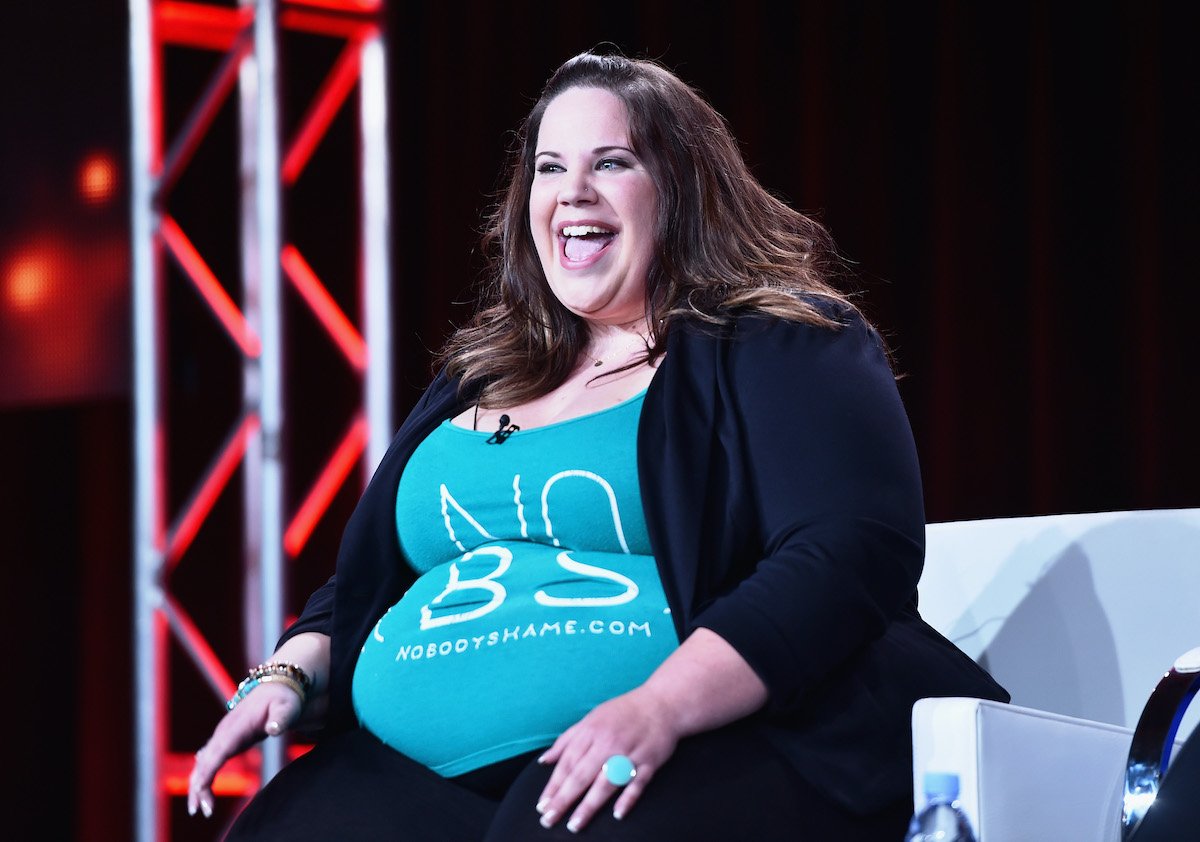 Whitney Way Thore and Ryan Andreas met on a dating app
Before they became business partners, Thore and Andreas met while looking for love. While the two didn't hit it off romantically, they quickly discovered they would make great business partners.
With his skills as a personal trainer, Andreas began assisting Thore with No BS Active, a subscription-based service that offers training for people of all sizes and abilities. As documented on My Big Fat Fabulous Life, Thore moved from Greensboro, North Carolina to Charlotte she could be closer to Andreas to film their workout videos.
Ryan Andreas introduced Whitney Way Thore to her ex-fiancé, Chase Severino 
Chase Severino is a friend of Andreas. He introduced Severino to Thore on My Big Fat Fabulous Life, and they hit it off rather quickly. After dating for a brief period, Severino proposed in Paris in October 2019 while filming for the show. Thore shared news of the engagement in a since-deleted Instagram post.
Then, in May 2020, Thore announced that her and Severino's relationship had ended. "Chase and I are no longer engaged," Thore wrote on Instagram, adding:
After experiencing a lot of ups and downs and still living apart, Chase reconnected with a woman with whom he has had a long history. Chase recently told me this information and the fact that it had resulted in a pregnancy. Chase will be a father in October.
Because of how quickly their relationship began and ended, some fans were convinced MBFFL producers formulated Thore's relationship with Severino for the show. Now, many fans are starting to think Thore and Andreas relationship was manufactured, too.
Whitney Way Thore is taking a hiatus from No BS Active, but some fans think that means she and Ryan Andreas are at odds
Thore recently shared a message in the No BS Active Facebook group that caused a commotion.
"Unfortunately, NoBSactive is going to have to take a one-month hiatus as we make some changes," the TLC star wrote. "I apologize for how sudden this is, but due to current circumstances, it can't be avoided. I have moved each members' next charge date ahead one month. If you wish to cancel your subscription, you can do so. Thanks for your patience and I'll have more info for you soon."
RELATED: 'My Big Fat Fabulous Life': Possible Proof Whitney Way Thore's Relationship With Chase Severino Was a Lie
Some fans think Andreas and Thore had a falling out. One fan noticed the No BS Active Instagram account had no posts. "She no longer follows Ryan," the added on Reddit.
Other fans think Andreas left his and Thore's business venture for good. "Clearly he was the driving force behind No BS Active and I wouldn't be surprised if 'one month' turned into forever," they shared, continuing:
I don't blame Ryan though. He probably just burned out and didn't get enough support from Whitney. I certainly understand the feeling, my friends and I want to start a business together, but their lack of initiative or help makes it really hard to be motivated. It's definitely a mental struggle to be the one constantly trying and feeling like you get no support in return.
It's more likely Thore had to take a hiatus from creating with Andreas due to social distancing requirements related to the coronavirus (COVID-19). Hopefully fans get more clarity when the new season of My Big Fat Fabulous Life starts in November.