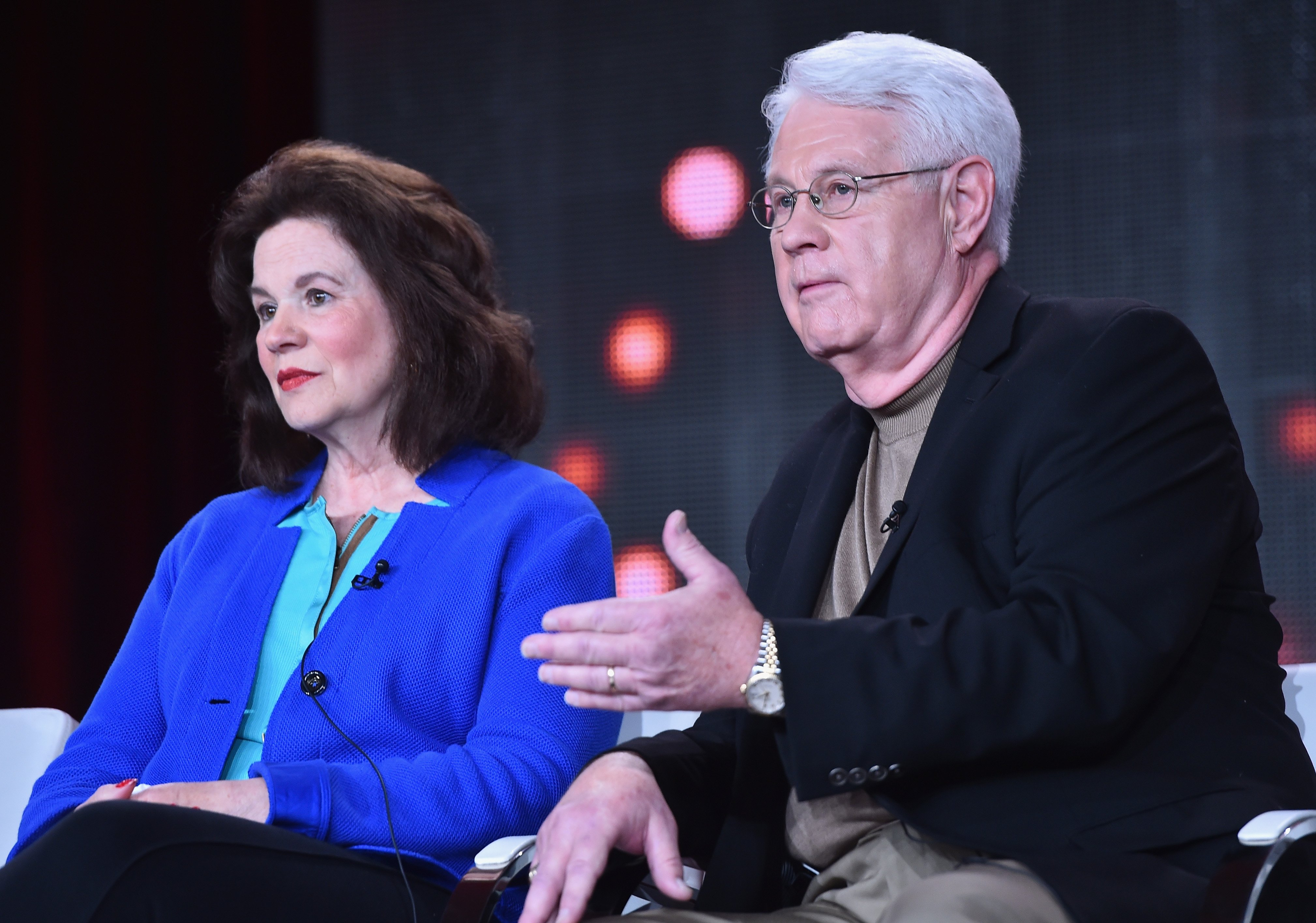 'My Big Fat Fabulous Life': Glenn Thore Age, Job, Net Worth, and More
Glenn Thore became a fan-favorite personality on 'My Big Fat Fabulous Life,' leading to questions about his age, net worth, and career.
TLC's My Big Fat Fabulous Life follows plus-size dancer Whitney Way Thore dancing her way through life and showing her naysayers what she's made of. But her father Glenn Thore's age, net worth, and job have become a point of curiosity, too.
Although it initially focused on Whitney's career, it soon grew to highlight her personal and social life. Whitney's father, Glenn Thore, often appears on My Big Fat Fabulous Life, becoming a viewer favorite for his dad jokes and support of his daughter. So what is Glenn Thore's age, job, net worth, and more?
Glenn Thore's age and birthday
Glenn Thore's birthday is Feb. 10, 1946, making his age 77 in 2023. In 2021, Whitney posted a tribute to her father on his 75th birthday on her Instagram account, writing, "I have always known I won the parent lottery, and I have never known what I did to deserve this man who is still my biggest supporter, protector, and cheerleader."
Regardless of his age, Glenn Thore is one of the most beloved reality show stars on TLC right now. He is known for his youthful charm, which has captured fans' attention and hearts, and his demeanor can lead one to believe he isn't a day over 60. However, Glenn is older than he looks or presents.
Glenn grew up in North Carolina and was raised by his parents, Dorothy Kurceski and Glenn William Thore Sr. He is an Aquarius, which speaks volumes about his personality. Aquarius individuals often exude confidence, maturity, focus, and creativity, which Glenn showcases often on My Big Fat Fabulous Life.
Glenn Thore's net worth
Unsurprisingly, Glenn Thore's age means he's had time to amass a solid net worth. Glenn earned his history and political science degree from Guilford College in his home state. Soon after completing college, he worked various jobs before landing in the commercial printing industry. The reality TV star has been in graphic design for over two decades now and has worked hard to climb the corporate ladder.
According to his LinkedIn page, the 77-year-old was VP of Manufacturing at L&E Packaging Inc., a role Glenn held for 22 years before landing a VP & General Manager role at PBM Graphics, Greensboro division in 2003. He then became an account manager in 2010 at Hutchison Allgood and Graphic Visual Solutions in 2012.
In 2014, Glenn became VP of manufacturing at Millennium Print Group, then VP General Manager in 2018 until today. The TV star announced his retirement in 2022 but has continued working. His extensive career and appearances on My Big Fat Fabulous Life have helped the star amass significant wealth. Glenn has an estimated net worth of over $1.5 million, although this remains unconfirmed.
'My Big Fat Fabulous Life' patriarch, Glenn Thore
Glenn and his wife Barbara Thore, aka Babs, got married on Aug. 6, 1977. The pair had a long and successful marriage that resulted in their two kids, Whitney and Hunter. Before Babs' death, she and Glenn frequently appeared on the show since its premiere in 2015 and have been a rock for their daughter as she navigates life in front of the cameras.
In season 11, the show took fans by storm when Whitney mentioned she had a half-sister from her father. Showing her sister's baby picture, Whitney revealed that Glenn's other daughter, Angie, was a child out of wedlock. Angie, whose full name is Angela Burdett, was born before Glenn and Babs got married and was the result of a short affair between Glenn and an 18-year-old woman named Jackie.
Jackie gave birth to Angie and gave her up for adoption. Since their reunion, Whitney has acted as the glue, helping her father build a connection with her half-sister. She also remained in contact with Angie and even celebrated her niece's bachelorette party.