'My Big Fat Fabulous Life': Possible Proof Whitney Way Thore's Relationship With Chase Severino Was a Lie
Was Whitney Way Thore's engagement to Chase Severino staged for 'My Big Fat Fabulous Life'? Fans seem to think so because of social media.
TLC star Whitney Way Thore has had a rough year. Last October, her then-boyfriend Chase Severino proposed to her in Paris. Sadly, by May 2020, Thore had called off the engagement because of an unplanned pregnancy. Thore's romance with Severino was definitely a whirlwind. Still, some fans are convinced it was staged for My Big Fat Fabulous Life. Now, there might be proof that their relationship was fake.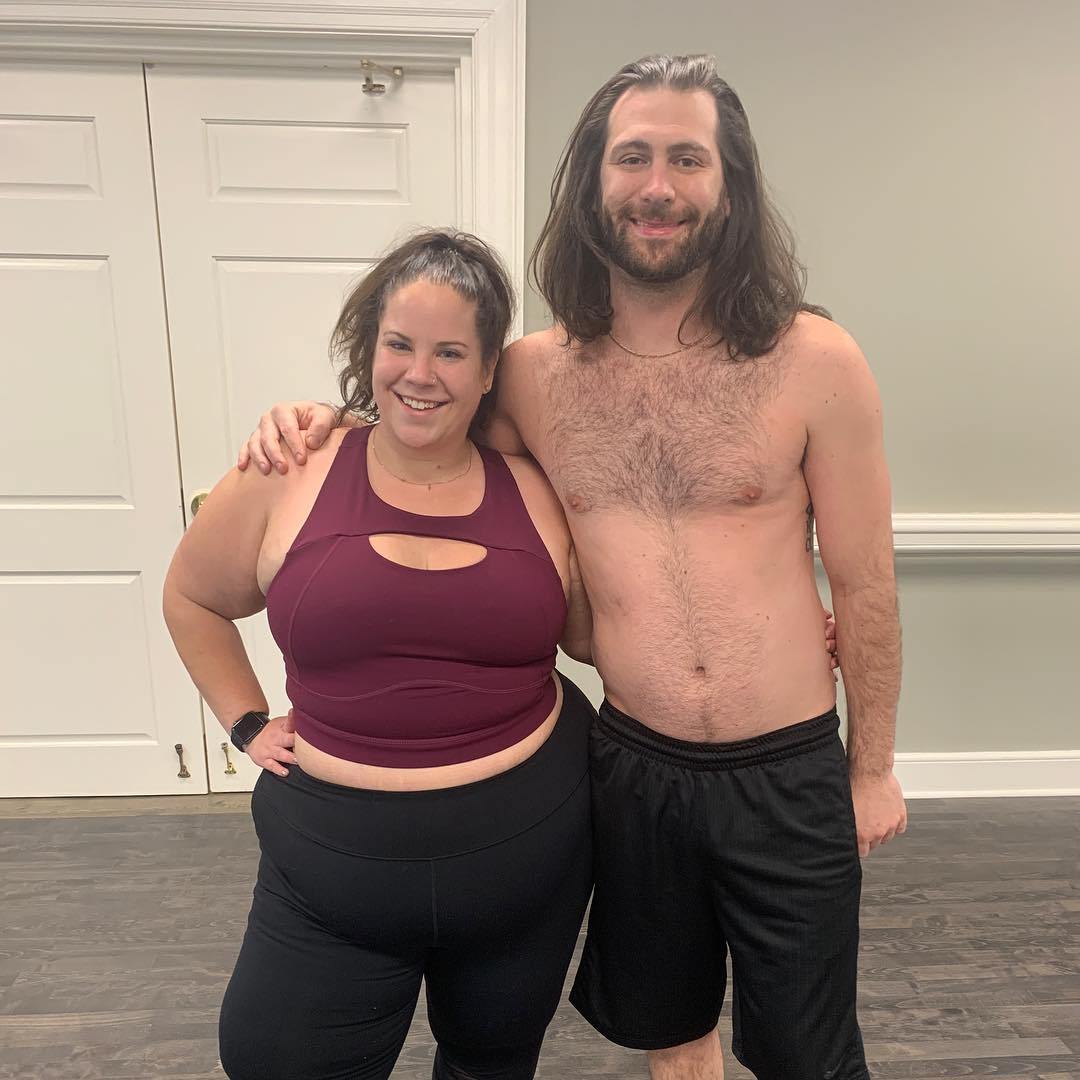 Whitney Way Thore and Chase Severino's relationship timeline, according to 'My Big Fat Fabulous Life' 
As documented on the TLC series, Thore met Severino through her friend and business partner, Ryan Andreas. She and Severino entered into a relationship rather quickly, with Severino proposing after a few short months. By May 2020, Thore had shared news of their broken engagement on Instagram.
"Chase and I are no longer engaged," Thore wrote. "After experiencing a lot of ups and downs and still living apart, Chase reconnected with a woman with whom he has had a long history. Chase recently told me this information and the fact that it had resulted in a pregnancy. Chase will be a father in October."
In the latest promos for the new season, Thore breaks down about having to call off the engagement with Severino. 
Fans think Whitney Way Thore and Chase Severino's relationship was fake from the start 
Some fans of My Big Fat Fabulous Life think Thore's relationship with Severino was a plot concocted by producers. One theory suggests production wanted the breakup to be part of the next season's storyline, but that timeline had to shift because of the pregnancy. 
Fans have pointed out the many pieces of evidence that led them to think the relationship for the show. When Thore announced their breakup on social media, fans felt her caption was emotionless.
Another fan who was on Thore and Severino's returning flight from Paris shared on Reddit how they sat in separate rows. "They did not meet one another when we deplaned and got their baggage separately at baggage claim?!?" the fan added. 
Now, thanks to some fan sleuthing, even more evidence has surfaced that points to the possibility of Severino and Thore's relationship being fraudulent. 
Did the mother of Chase Severino's daughter share proof that his relationship with Whitney Way Thore was fake?
Fans of My Big Fat Fabulous Life have been trying to piece together the puzzle that is Thore and Severino's relationship. One fan on Reddit found a post on Sara Jackson's Facebook — the woman many fans assume is the mother of Severino's daughter. The post, from July 2019, is photo of Severino and his dog at a tavern in Wrightsville, North Carolina. Fans assume Severino was dating Jackson last summer when he was supposedly supposed to have been dating Thore.
In another post on Flying Machine Brewing Company's Instagram, the caption read: "Everyone meet Piper – our first-ever doggo customer! She loves coming to @flyingmachinebrewing with her mom & dad to enjoy some pup treats." 
"Looking at Chases' Instagram, that's his dog Piper," a fan explained of the brewery post on Reddit. "The caption says 'loves coming in with her mom & dad' dated back to last summer, so he was definitely dating someone (not Whitney since she's never been to Wilmington and they use #wilmington in the post) during the time he would have been 'dating' Whitney."
It's hard to tell if this dog is the same Piper depicted in Jackson's post. Regardless, fans are hung up on Jackson's post, as well as the timeline of when Severino and Thore were supposedly a couple.