'My Big Fat Fabulous Life': The Painful Way Whitney Way Thore Found Out Her Ex-Fiancé Cheated on Her
'My Big Fat Fabulous Life' star Whitney Way Thore recently broke off her engagement to Chase Severino after finding out that he cheated.
 A lot has changed for Whitney Way Thore throughout her time on TLC's My Big Fat Fabulous Life. When she got engaged to Chase Severino fans were elated for Thore to finally find love. Unfortunately, it didn't take long for the relationship to go south. Thore and Severino broke up while the show was on hiatus due to the coronavirus (COVID-19) pandemic. Now, Thore is recounting what actually ended things.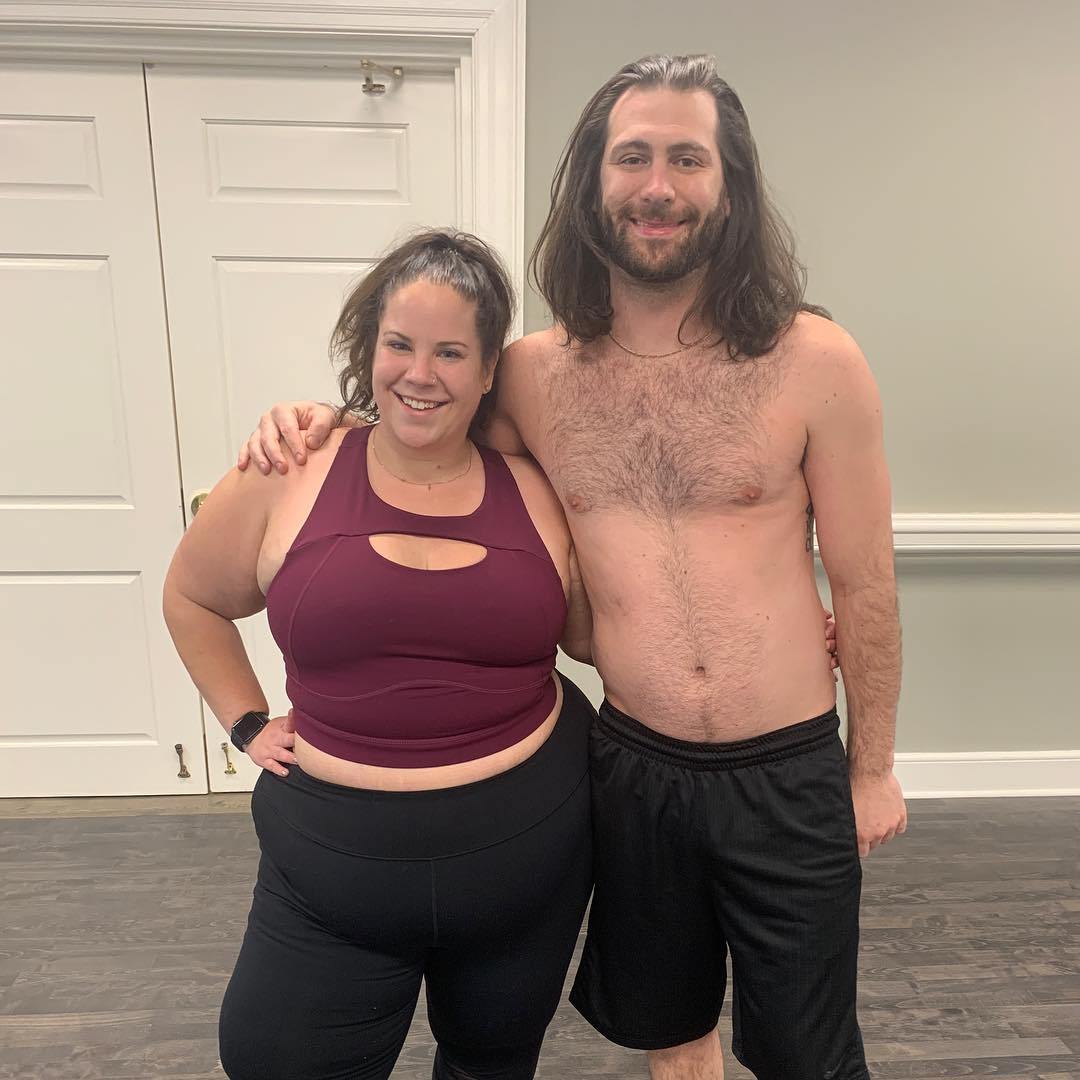 Whitney and Chase's relationship
Thore met her ex-fiance on New Year's Eve in 2018 but according to reports from ScreenRant, the two didn't actually start dating until a few months later. The relationship seemed to be going well for a while and the two even got engaged in Paris in Oct. 2019.
"I was posing for a photo—Chase was behind me, and I thought he was taking a picture of me looking out over Paris, but when I turned around, he was on his knee holding out a ring," she told The Knot.
Thore quickly jumped into wedding planning. In March, she told fans that her wedding would be a part of the show. Unfortunately by May, things ended and Thore announced the breakup on Instagram.
"This is a really weird and uncomfortable thing to have to 'announce' on social media, but as I get more questions and hear more rumors, I figured it was time," she wrote. "Chase and I are no longer engaged."
She then revealed that Severino was expecting a child with another woman.
How did Whitney Way Thore find out Chase Severino cheated?
When Thore removed all pictures of Severino from her social media accounts, people were confused. Now, she is finally opening up about what happened.
"A few weeks into the stay-at-home order, Chase was basically like, begging to come to Charlotte and I told him no because my mom was quarantining with me, and he was still working his construction job, so that didn't make me feel safe," she said in a clip from tonight's episode of the show obtained by People.
"And he was really insistent, and I think you know when someone is that way, you know that something is wrong, and so I just told him he needed to tell me whatever he had to tell me," she continued.
Because Thore wouldn't allow Severino to come to her, he had to tell her everything that had happened over the phone.
"Basically, he said that he had slept with somebody, and it's someone that I know of, like they've been involved before," she said. "And she was pregnant. She is pregnant. Apparently she didn't tell him for a few months. So yeah. That's what he had to tell me."
How did Whitney handle the breakup?
2020 was hard for most people but the pandemic paired with her breakup made this an especially rough time for Thore. She told the outlet that it was "the hardest period" of her life.
"For about five months, I was just a disaster," she said. "I was crying every day. I had Buddy with me, and I honestly couldn't function without him. He fed me every day. He did my laundry, walked my dog, fed my animals. I mean, just literally did everything for me."
Thore's best friend Buddy Ball has been helping her get through the heartbreak even though fans have long believed that he himself has wanted to be with Thore.