'My Big Fat Fabulous Life': What Do Whitney Way Thore's Tattoos Mean?
My Big Fat Fabulous Life's Whitney Way Thore has several tattoos. As a public figure, many of her supporters wonder what each of her tattoos symbolizes. Here's what the TLC star's tattoos mean.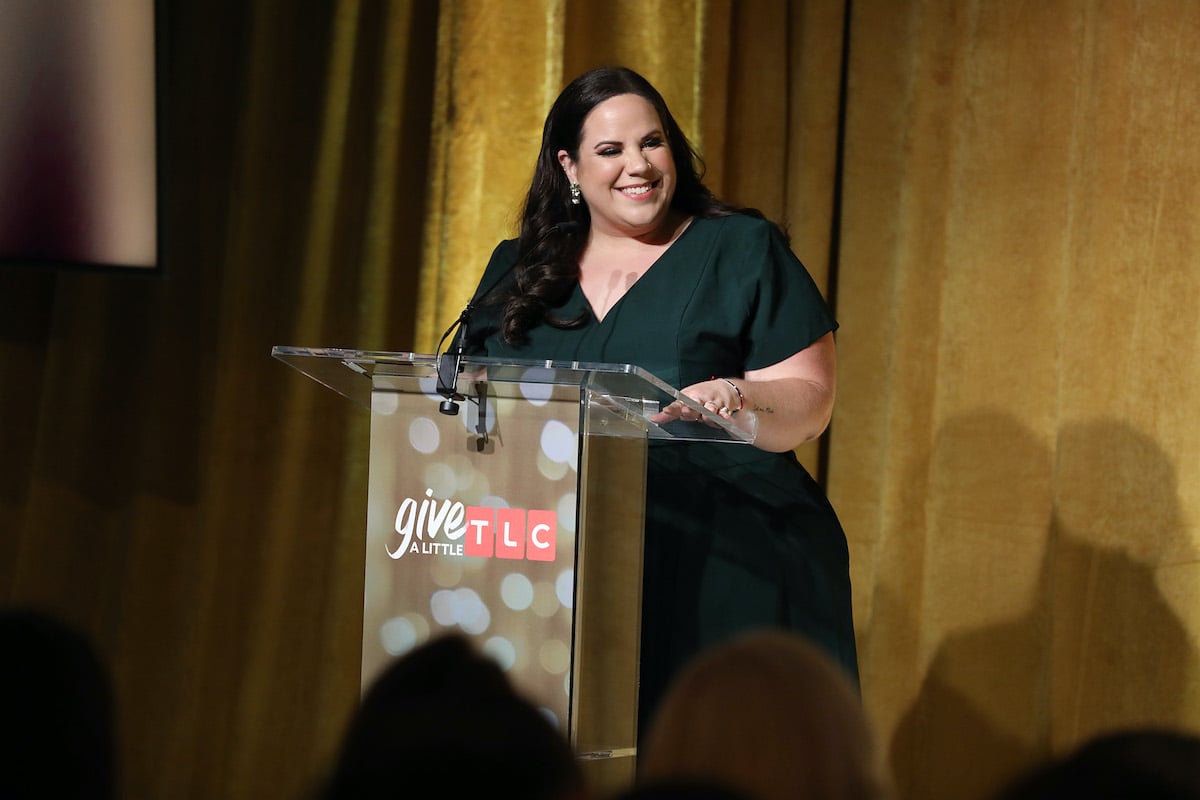 Whitney Way Thore's 'No BS' tattoo
Thore is the proud founder of No Body Shame (No BS), a movement that seeks to promote self-love and body positivity. With No BS, Thore's goal is to encourage her followers to live their lives passionately and free of shame. Naturally, she got a tattoo that symbolizes her work in the body positivity community. 
In 2015, Thore had the Venus symbol with a fist tattooed on her shoulder.
"[It's] the symbol of feminism — which many people consider to be a dirty word, but it is deeply important to me," Thore wrote on Instagram, continuing with an explanation of the tattoo's details:
The nails are red to remind me of my mother's.

My mom used to read a Dr. Seuss story to me called Gertrude McFuzz. The story is about a bird named Gertrude who is dissatisfied with her single green tail feather, and in attempt to grow more, eats so many magic berries and grows so many feathers that she is unable to fly because she is so weighted down.

When the extra feathers are plucked and the burden of her wanting to be more is lifted, the last lines of the story are: 'And finally, when all of the pulling was done, Gertrude, again, had behind her just one. That little green feather she had as a starter, but now that's enough because now she is smarter.'
Whitney Thore has 2 friendship tattoos with Buddy Bell 
As documented on the TLC series, Thore and her best friend Buddy now have two friendship tattoos. In the past, the duo got their calves tattooed with geometric icebergs.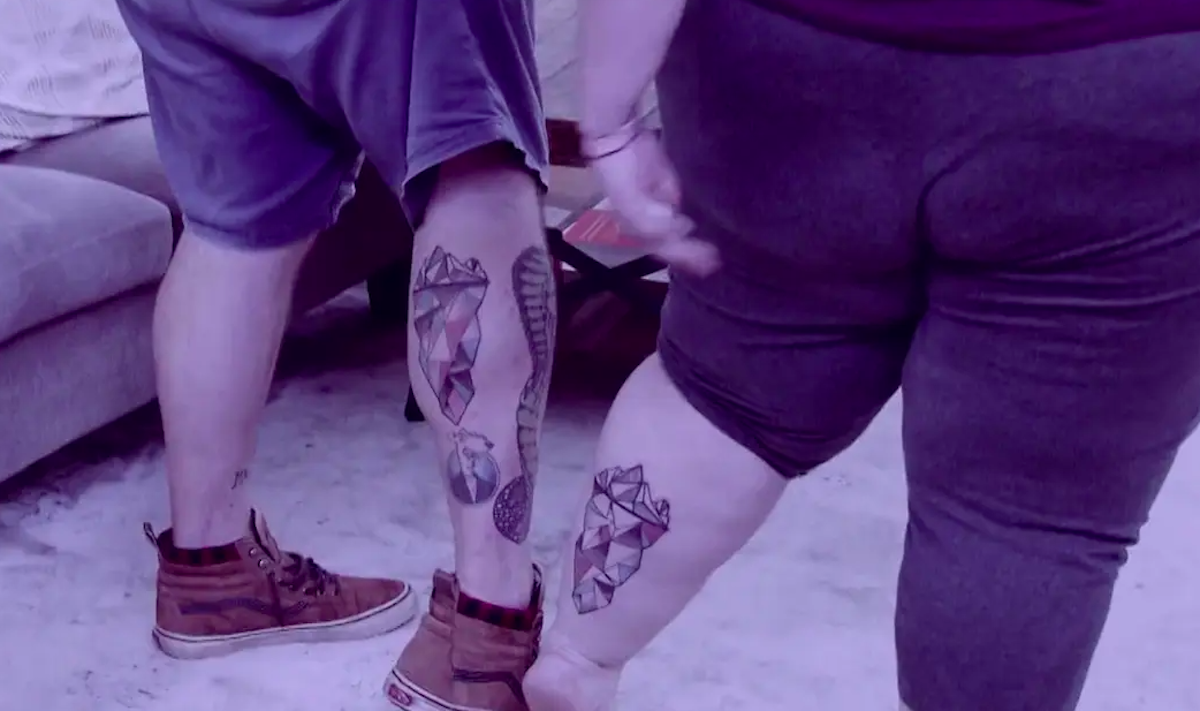 More recently in season 8, Bell and Thore get their second tattoo during the coronavirus (COVID-19) quarantine. 
"Buddy and I have been thinking about getting another matching tattoo," Thore said during the episode "The Buddy System." She sketched a goose on her iPad and off they went to a Charlotte tattoo parlor. 
"I think doing this during quarantine — it really attaches it to like a time that we're never going to forget. And that makes the bonding experience even stronger," she explained.
Why a goose? It's an inside joke between Bell, Thore, and Heather Sykes.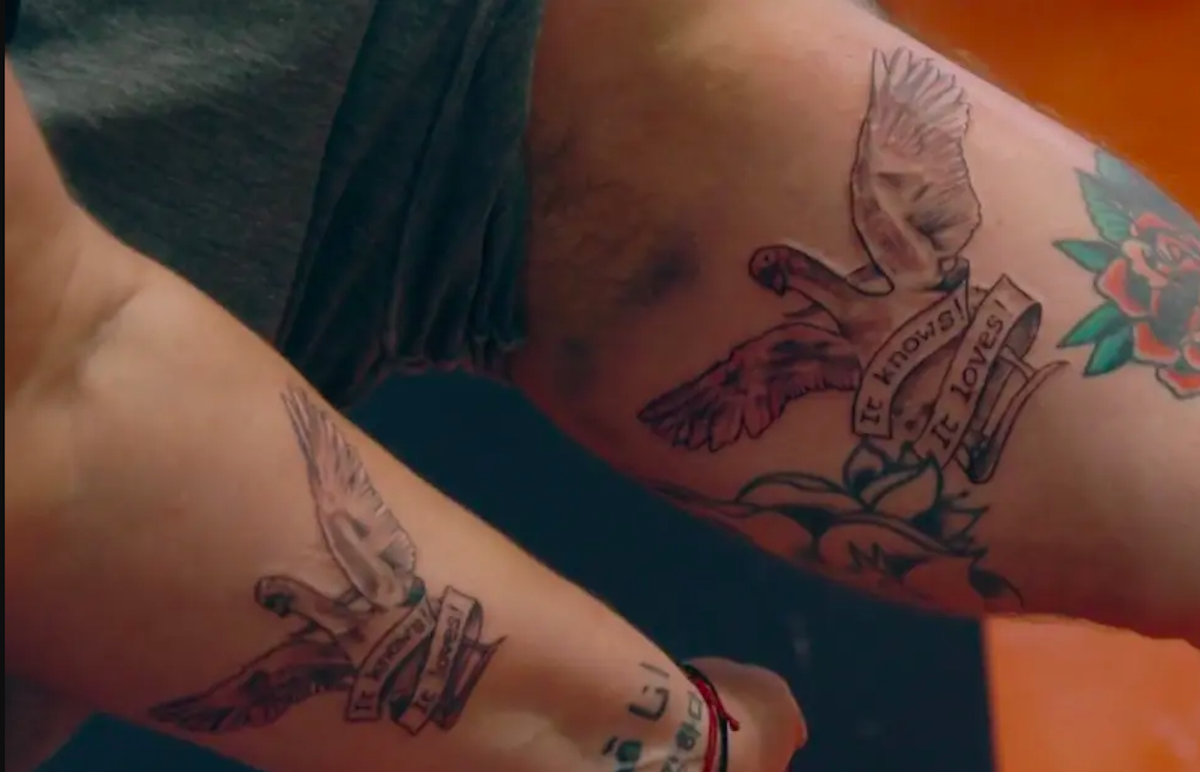 RELATED: 'My Big Fat Fabulous Life' Star Whitney Way Thore Implores Fans To Stop Doing This To Chase Severino
"[Bell], Heather, and I were watching this video on the internet of like unlikely animal pairs, and this goose sees his friend and he starts running with his wings out," Thore said in the episode. "And I started crying because it made me so happy. And I just said like, 'It knows! It loves!' and then we died laughing." 
Whitney Thore has a poem tattooed on her right shoulder
Thore took to Instagram to explain the tattoo on her other shoulder, which is based on the poem "On Reason and Passion" by Khalil Gibran. 
"I thought I'd share part of the poem that inspired the one on my right shoulder blade," Thore captioned the photo. "It's beautiful and I read it often."
The complex tattoo features an excerpt from Gibran's work: ""Rest in reason. Move in passion."
Whitney Way Thore also has a tattoo of a whale and a line from 'Rocky'
Thore has several other tattoos that she has talked about openly with fans. One tattoo features a line from Thore's favorite movie, Rocky. She has the famous line "Cut me, Mick" tattooed on her left forearm. 
In August 2019, Thore had a whale tattooed on her left side. "Don't tell the cats I got a [whale] tattoo," she captioned the photo on Instagram.