'My Big Fat Fabulous Life': What Does Glenn Thore Do for a Living?
TLC has long been the go-to network for emotional, in-depth, and sometimes downright bizarre reality TV. Plenty of people have used their time on TLC's shows to build a platform for success and fame. Since so many of the shows revolve around not only the main cast but their whole families, this kind of fame is often applied to the whole group — for better or worse. Whitney Thore of My Big Fat Fabulous Life is incredibly close to her parents, and her time in the spotlight has made fans curious about her family. So what does her father Glenn Thore do for a living?
Whitney Thore rose to fame through social media
Before she landed on TLC, Thore gained fame through a video of her dancing that went viral back in 2014. Thore was ready to capitalize on the attention and turned it into a series called "Fat Girl Dancing."
Her unabashed honesty about her body was affirming for many, and TLC offered her a chance to reach a much bigger platform in 2015 with the premiere of My Big Fat Fabulous Life. The series is now in its ninth season, which means that fans have gotten to see Thore go through many ups and downs.
Notably, these sagas include Thore's heartbreaking romance with Chase Severino — a tale that ended in infidelity. Fans rallied around Thore during the aftermath, and the show went on to illustrate Thore's struggles with attempted weight loss as well as plenty of wins and more uplifting moments of her personal life. One place where Thore's happiness really shines through is in interactions with her parents. The family is obviously quite close, and fans find it refreshing to see the support and love.
What does her father Glenn Thore do for a living?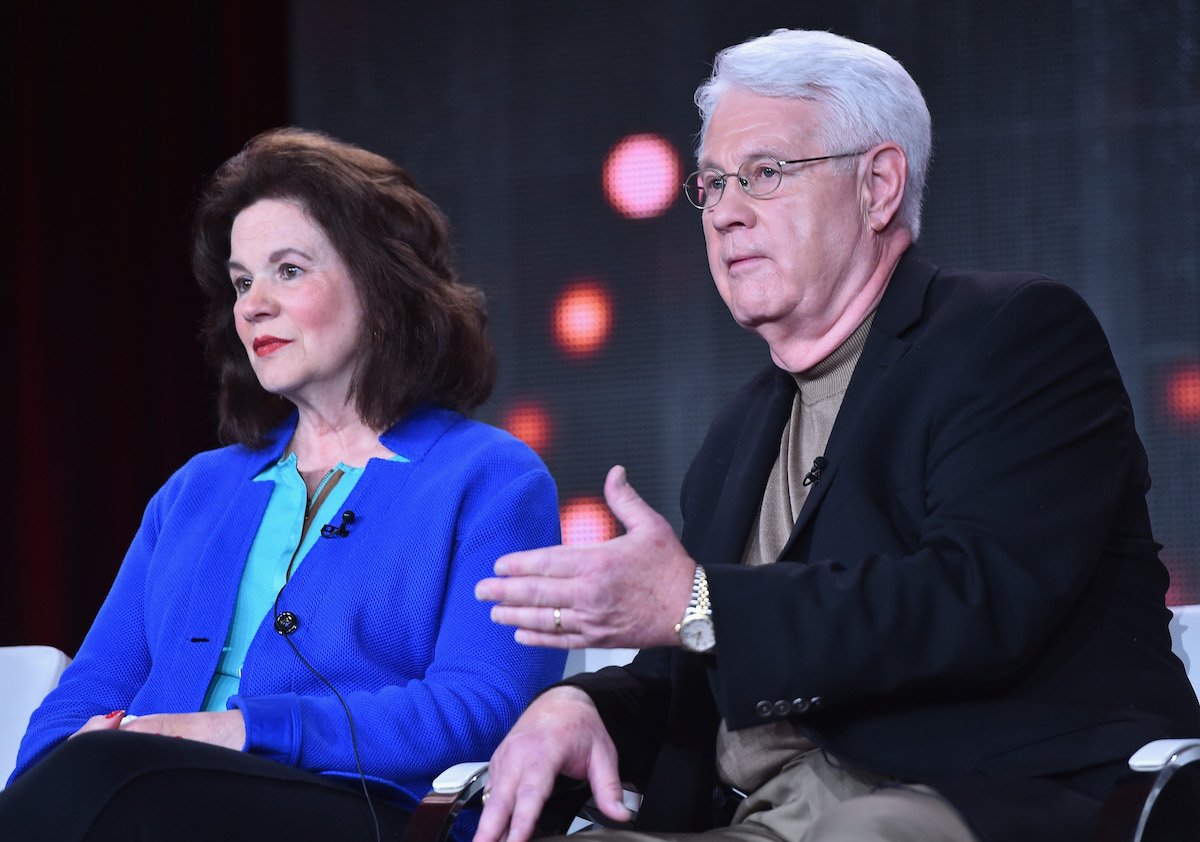 Fans got to hear about how much Thore leaned on her family for support in the wake of Severino's announcement that he had been unfaithful and was going to have a baby as a result of the affair. In the aftermath, she was isolated during the pandemic with her mother, Barbara Thore. As E! Online reports, Thore explained how much of her attention went to her family: "It sucked. I was glad that I had my mom with me because otherwise I would have been totally alone, but it was pretty sh–ty."
The show has also given a spotlight to Glenn Thore, Whitney's father. It seems likely that Glenn is still working in his chosen industry of printing. While details about Thore's parents' lives outside of the time they spend with their daughter are few and far between, we do know that Glenn was previously the vice president of PBM Graphics, a commercial print business in Greensboro, N.C. Currently, he works as a corporate manufacturing manager for Millennium Print Group in Morrisville, N.C, according to his LinkedIn profile.
Thore's aging parents are a big part of her life
The premise of My Big Fat Fabulous Life may have started by focusing on Thore's weight, but it's about so much more than just that. Thore's real connection to fans is simply in her living a relatable life. That includes the turmoil of her relationship, but it also includes the position she's in as an adult having to care for aging parents.
Both Glenn and Barbara Thore have had serious health complications, including strokes. Thore's efforts to be there for her parents and provide for their needs as they navigate these very real challenges has resonated with fans who find themselves in similar positions. As life expectancies climb, more and more responsibilities are falling on adult children.
As USA Today reports, "It's a stressful transition, experts say, when adult children begin to see their parents less as capable caregivers and more as those needing care themselves. Children begin to wonder how quickly a decline will accelerate, how financially sound their parents are, what their future living situation will be."
By showcasing these struggles with a loving, supportive family, My Big Fat Fabulous Life is providing a positive blueprint for a difficult topic.
RELATED: 'My Big Fat Fabulous Life': Whitney's Business Partner Jessica Powell Has an Amazing Weight-Loss Story