'My Big Fat Fabulous Life': What Does Whitney Way Thore Do?
Before Whitney Way Thore became the star of the TLC series My Big Fat Fabulous Life, she became a viral sensation. Outside of being a famous TLC star, find out what else Thore is best known for.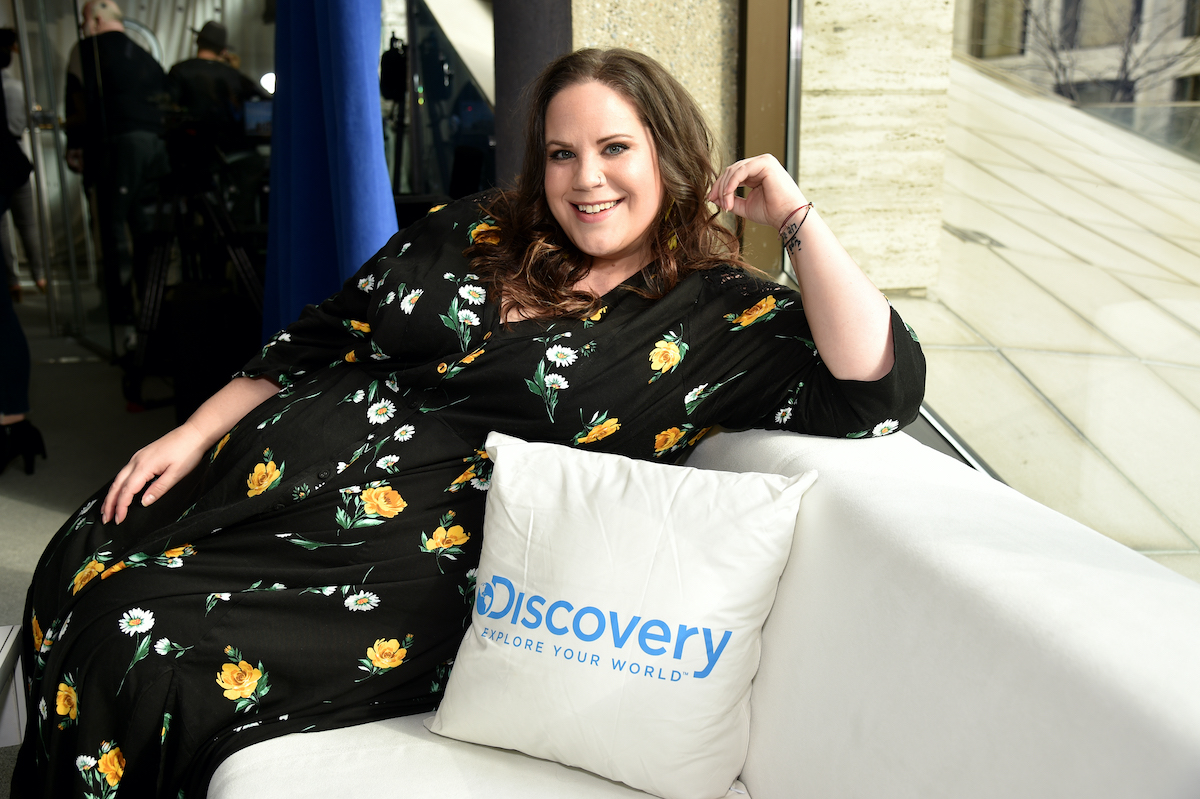 Whitney Way Thore used to teach English 
Before she became a TLC reality star, Thore studied theater at Appalachian State University. When she graduated, Thore went to Korea to teach English. 
While in Korea, Thore purchased her cat, Henchi. Ironically, "Henchi's name is a nickname for Henry Kimchi," Thore explained in a Facebook video. "Kimchi is the national food [of Korea]. It's orange, and so is Henchi, so his name actually comes from Henry Kimchi."  
When she came back to the United States, Henchi in tow, Thore began working at a radio station. 
Whitney Way Thore used to work as a producer 
Upon her return from Korea, Thore landed a job as an on-air producer for the radio station 107.5 KZL in Greensboro, North Carolina. During her career at the station, Thore gained notoriety for her "Fat Girl Dancing" video.  
When Jared and Katie in the Morning shared Thore's dance to Jason Derulo's "Talk Dirty" in 2014, it went viral. Thanks to Thore's smooth choreography and fearlessness, she garnered a following on social media. Because of the incredible response, Thore wanted to do more to spread awareness on body positivity. 
Now, Whitney Way Thore is a body-positive icon 
After "Fat Girl Dancing" became a viral sensation, Thore started No Body Shame, also known as the "No BS" movement. Thore's goal with this global movement is to help people of every variety live their lives fully, passionately, and free of shame. 
When TLC noticed the work Thore was doing surrounding body positivity, My Big Fat Fabulous Life was born. The Learning Channel introduced the show to the world in January 2015.
Whitney Way Thore is currently a reality star on 'My Big Fat Fabulous Life' 
Thore's decision to accept her body and embrace the word "fat" has done wonders for her career. As the star of My Big Fat Fabulous Life, fans worldwide look to Thore for hope, inspiration, and body positivity. 
"I think one very basic thing I would hope [My Big Fat Fabulous Life] could do is show that a fat person has a place on TV," Thore explained to Proud2BMe. "You just don't see it often, and fat women are grossly underrepresented in media. Even if it's a kid just flipping through channels and seeing me laughing and smiling, you're putting a different image in their head."
My Big Fat Fabulous Life gives fans a glimpse at Thore's everyday life, her latest business ventures, and of course, the relationship drama she has been going through. But at its core, My Big Fat Fabulous Life is a show meant to celebrate people of all shapes, sizes, and abilities.
Whitney Way Thore is also a published author 
Given the early success of My Big Fat Fabulous Life, Thore decided to write a book. In May 2016, she became a published author. Her memoir I Do It with the Lights On: And 10 More Discoveries on the Road to a Blissfully Shame-Free Life is about "letting go of your limitations and living the life you deserve."