'My Big Fat Fabulous Life': What Is Whitney Thore's Net Worth?
My Big Fat Fabulous Life is a reality show on TLC, and it stars Whitney Way Thore. The series follows her life as she navigates a world that judges people based on their body shape. Beyond the show, she is involved in many other endeavors; she started the No Body Shame movement, for example, which she symbolized with a tattoo. She also runs her own fitness business, No BS Active, alongside her friend Jessica Powell. After all the work she has done so far, some fans have wondered: What is Whitney Thore's net worth?
Whitney Thore got her show after going viral for her 'Fat Girl Dancing' videos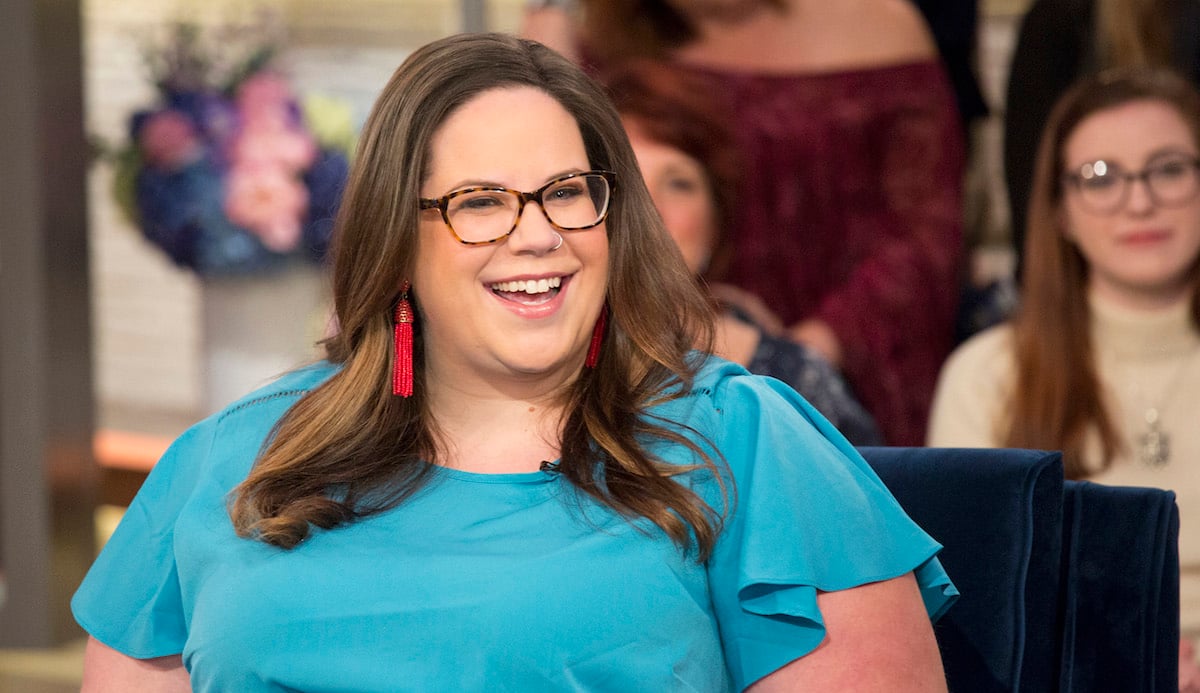 Before Thore became a TV personality, she used to teach English in Korea. She later returned to the U.S. and landed a job as a producer at a radio station. However, Thore's fame would come in unexpected ways. Some people might remember her "Fat Girl Dancing" videos, which garnered millions of views. 
The videos became viral on the internet in 2014 when Jared and Katie in the Morning showed it. Many people loved watching her dance and started following her on social media. Multiple media outlets began to show clips of Thore's dance moves, too.
Once Thore became famous, she took the opportunity to spread body positivity. She would eventually get to be the star of her own TLC show, My Big Fat Fabulous Life. The show first premiered in 2015, and it chronicles Thore's life. On the series, viewers have watched Thore overcome fears and insecurities. She holds big girl dance classes and experiences some romance as well. Currently, the show is airing episodes for its ninth season. 
What is Whitney Thore's net worth?
Thore works on television and is a published author. She has gained quite a bit of success, and some people want to know more about her. According to Reality Titbit, Whitney Thore's net worth is an estimated $4 million.
Some of the money comes from My Big Fat Fabulous Life, for which Thore earns between $5,000 and $10,000 per episode. Her net worth comes from various business ventures as well. Thore brings in extra money from sponsored content on social media. She has had paid Instagram posts, and the TLC star partnered with companies Torrid, Under Armour, and FabFitFun. Thore also runs a fitness business called No BS Active, and she brings in some money from her book I Do It With the Lights On. 
Occasionally, Thore appears as a public speaker. People can pay a fee of $10,000–$20,000 for her to come and talk. When Thore became viral, she took the opportunity to get to work. 
Whitney Thore had a falling out with Ryan Andreas
When Thore started No BS Active, she moved to Charlotte, N.C.. She had a business partner named Ryan Andreas, and he helped her build the company. However, the two of them had a falling out; the main reason was because of a breakup.
Andreas introduced Thore to his friend, Chase Severino. Thore and Severino began a relationship, and they even got engaged. In 2020, she told everyone that they were no longer together because Chase had an affair that resulted in a pregnancy. The breakup affected her professional relationship with Andreas. 
For a while, No BS Active was on a hiatus, and fans wondered if Andreas would leave. He did stop being Thore's business partner, and people wondered what that meant for the company. Ultimately, Thore moved back to her hometown and now runs No BS Active alongside her friend, Jessica Powell — and the business appears to be thriving today.
RELATED: 'My Big Fat Fabulous Life': Possible Proof Whitney Way Thore's Relationship With Chase Severino Was a Lie