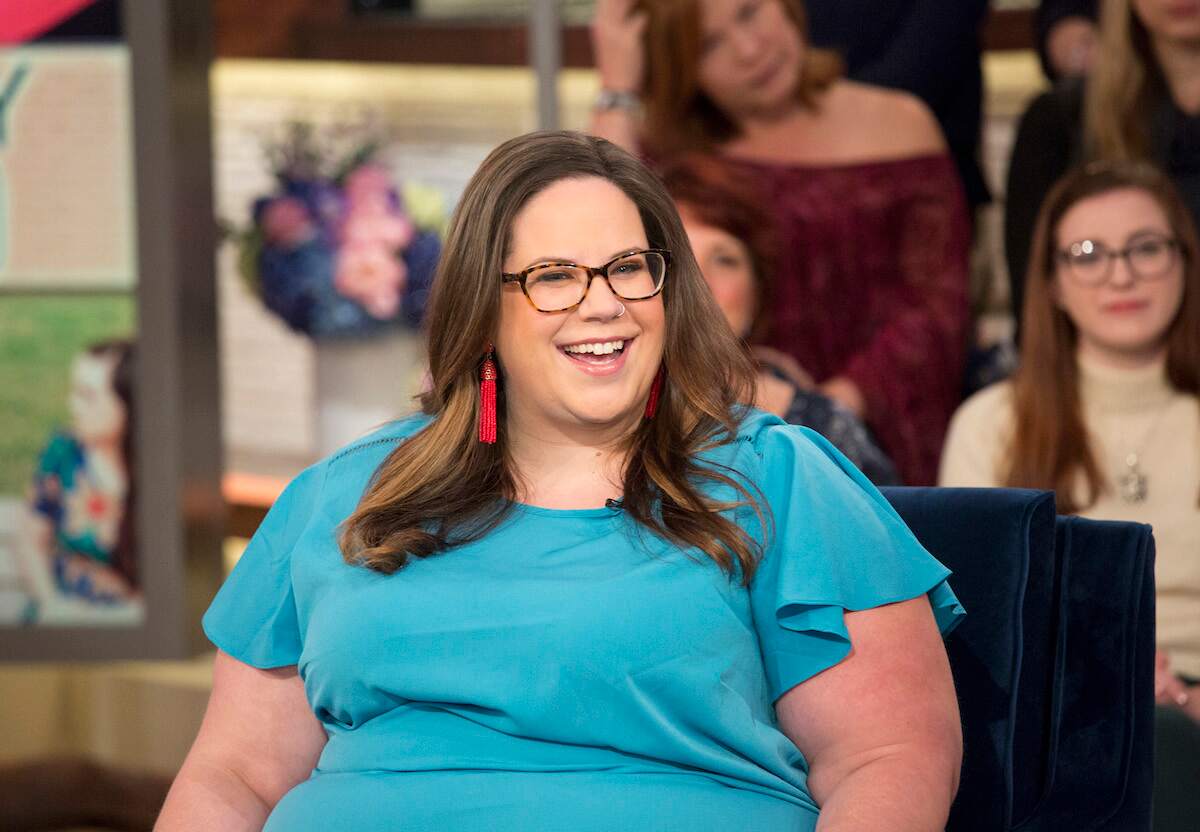 'My Big Fat Fabulous Life': Who Is Whitney Way Thore's Half-Sister Angie?
Whitney Way Thore was shocked to find out that her father, Glenn, had a daughter in his younger years, making Whitney a half-sister. So who is Angie?
Finding out about a previously unknown sibling is the surprise of a lifetime for just about anyone. This was the case for Whitney Way Thore not too long ago when she found out that her father, Glenn Thore, had a daughter who he gave up for adoption as an infant. Whitney was pleasantly shocked. At the end of the Season 11 premiere of her TLC reality show, My Big Fat Fabulous Life, she plans to meet her new big sister in person. So, who is Thore's half-sister Angie?
'My Big Fat Fabulous Life' Season 11 features Whitney's half-sister Angie
Thore's half-sister is a woman named Angie, whom her dad fathered before he dated Thore's mother. According to Screen Rant, Whitney's dad was aware that he had a long-lost daughter. However, Glenn didn't meet her until his wife, Babs, died. Whitney, her brother Hunter, and her friend Buddy listened as Glenn told explained how it happened.
As a young adult, Glenn was sent to Pensacola, Florida, to "learn how to intercept Russian code" during his military service. While there, he became involved with a woman named Jackie, and they conceived a child. The duo dated before Glenn got orders to go to Japan. He said, "When I started to get deployed to Japan, Jackie informed me that she was pregnant. Back in 1968, being pregnant and not married was a real big deal." Recently, a DNA website reunited the family online.
Whitney was elated to find out about her sister. She posted on Instagram, "I never imagined I'd have a big sister!" Fans were excited for the reality star, with one person commenting, "What a great story!! Happy that your family grew in a most unexpected way."
Whitney Way Thore's half-sister Angie
So, how did the family discover Angie? After matriarch Babs suffered a stroke, Whitney found out about her half-sibling. Wanting to keep her father occupied after his wife's death, the two did activities together. Glenn mentioned that he had a daughter before ever meeting his wife.  
Whitney's brother Hunter suggested Glenn reach out to his daughter to make plans to meet in person. Naturally, My Big Fat Fabulous Life viewers have a lot to say about Whitney's discovery of her half-sister. Not all of it is positive.
Whitney has been very open on social media about her family. In one Instagram post, she talks about some of the negative backlash.  The reality star posted, "NO, my half-sibling isn't a man; NO, my dad didn't abandon his daughter; NO, my mother didn't keep our half-sister from us; NO, we didn't make this up for TV, and NO, I haven't ordered my dad to keep Angie out of his will. " She added, "Harass me all you want, but leave my father and my family alone."
Who is Angie, and what does she do for a living?
It's only natural that fans want to know all about Whitney's half-sister. The US Sun reports that Whitney's sister is 55 years old and is a bartender at the Boondocks Bar and Grill in Mobile, Alabama. She lives in the nearby town of Irvington, where she raised her 25-year-old daughter, Jaime. This means Whitney is also an aunt.
Naturally, the reality star is excited to have a niece. She posted on Instagram, "Can't wait for y'all to formally meet Angie and my niece Jaime. Glenn Thore makes no mistakes. I'M IN MY AUNTIE ERA."