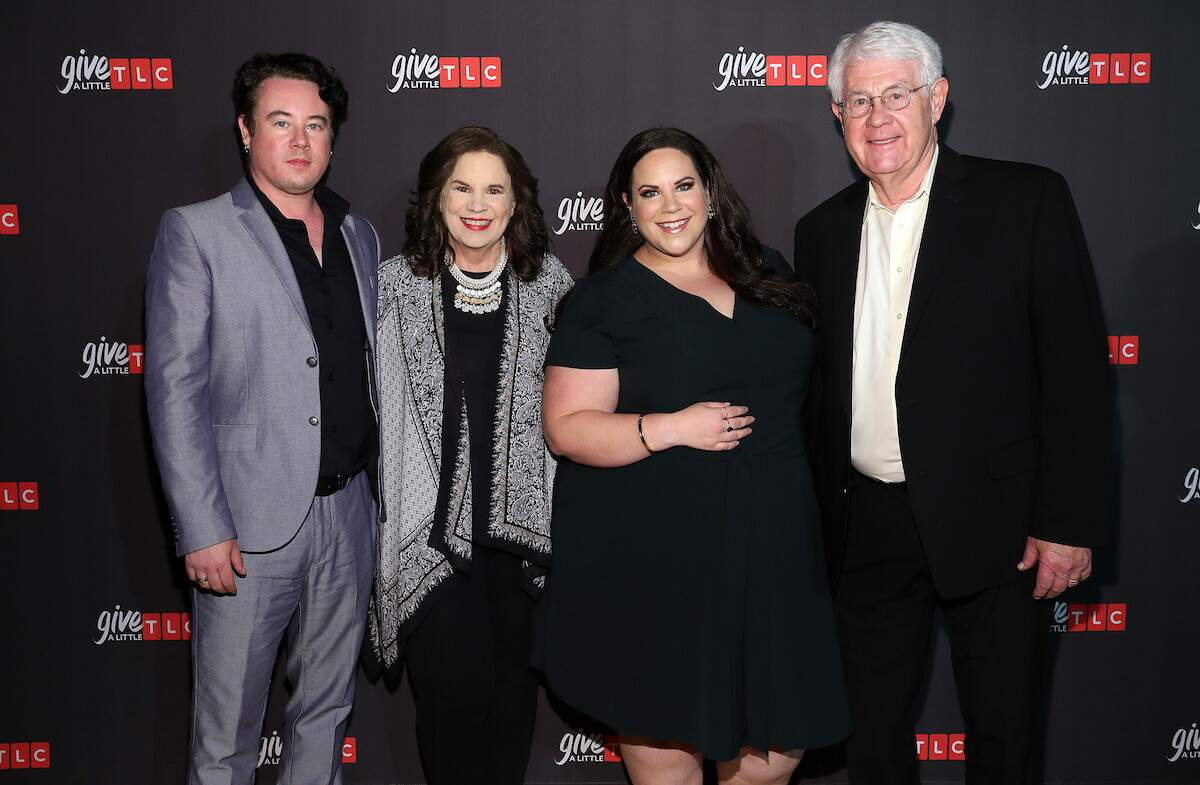 'My Big Fat Fabulous Life': Whitney Way Thore Gives 'More Receipts Than a CVS Shopping Trip' About Her Dad's Illegitimate Daughter
Season 11 of the TLC reality show 'My Big Fat Fabulous Life' goes into great detail about the Whitney Way Thore's family and her half-sister.
Every family goes through changes. Some are definitely bigger than others, and in Whitney Way Thore's case, the changes she recently experienced are enormous. Season 11 of the TLC reality show My Big Fat Fabulous Life goes into great detail about the Thore family and what is unfolding in their lives. Let's talk about how Thore gives "more receipts than a CVS shopping trip" about her dad Glenn Thore's illegitimate daughter.
'My Big Fat Fabulous Life' Season 11 focuses on new family dynamics
In Season 11 of the popular reality show, the Thore family dynamics are drastically changing. According to Screen Rant, the reality star recently discovered she has a half-sister she never knew about when her father revealed that he has a daughter from a previous relationship.
Thore has always had an amazing relationship with her parents, Glenn and Barbara "Babs" Thore, as well as her brother, Hunter. However, the family suffered a devastating loss when the family matriarch died in 2022. The new season focuses heavily on the family as they grieve her death and try to move on.
It is in the current season of the show that Thore learns of her half-sister, a woman named Angie, after her dad's sister submitted her DNA to an online site. Her half-sister's son matched with Thore's aunt, and her dad told her the story of his daughter shortly after.
Glenn said he was in Pensacola, Florida, during his service in the military, at which time he had a relationship with an 18-year-old named Jackie. The couple had a daughter named Angie, who they gave up for adoption three months after her birth. Although the older Thore always knew of his daughter, he lost touch, and the two of them never met.
Glenn Thore's daughter Angie
Season 11 viewers watched Thore, her brother, and her friend listen to the story of her dad's long-lost daughter. The family patriarch tells the story of the relationship he had before his marriage to Babs. The elder Thore revealed, "When I started to get deployed to Japan, Jackie informed me that she was pregnant. Back in 1968, being pregnant and not married was a real big deal."  
Whitney chimes in, saying, "Dad had to leave and go to Japan. Jackie tells her mother. Her mother freaks out and puts her in, like, a girls' home for pregnant women. She had the baby, which is Angie. Then Jackie had to place her up for adoption. Meanwhile, Dad was still in Japan, right? Then after that, nobody ever heard from Jackie again until early November."
Thore's half-sister lives in Alabama, according to The US Sun. At 55 years old, she is a bartender and has a daughter of her own, Jaime, who is 25. As to whether her mom knew of her dad's daughter, Whitney discovered that her half-sister existed before the death of her mom, who also knew of her husband's long-lost daughter.
Whitney Way Thore gives receipts for half-sister timeline
In an Instagram post, Whitney Way Thore gives plenty of receipts for her half-sister's timeline after critics said certain parts of Angie's timeline are fake. Thore writes, "I've been dealing with online (and real-world) stalking and cyberbullying for almost a decade. But when the lies that are being spread end up in widely read articles and cause my family to endure harassment, it's real hard to just ignore it."
In another Instagram post, the reality star shared her happiness about discovering her new sibling, writing, "I never imagined I'd have a big sister! Can't wait for y'all to formally meet Angie and my niece Jaime. Glenn Thore makes no mistakes. I'M IN MY AUNTIE ERA."